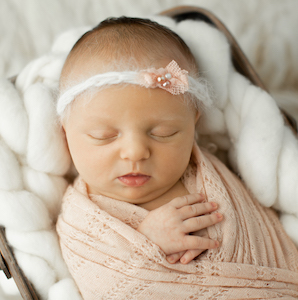 Congratulations to our Vice President of Business Development Deborah Gross and her husband on the birth of their beautiful daughter Maxwell Kate! She joins big brother Jack and big sis Charli. Maxwell arrived on May 5th and weighed 6 lbs and 10 oz and 19.25" long. Mom reports that she loves to eat and sleep! Olé!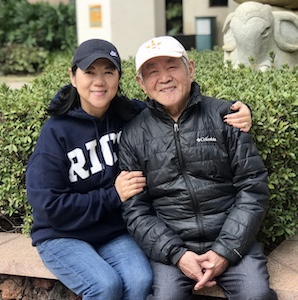 "Start children off on the way they should go, and even when they are old they will not turn from it." - Proverbs 22:6 Happy Father's Day! Since we are thousands of miles apart, I chose to celebrate my dad by reflecting on the values and lessons I've learned from him. I'm so blessed with a dad who leads by example. Dad is a creative thinker and problem solver. He was ahead of his time in many ways during his professional career. Many young architects in his firm shared with me that he was their favorite structural engineer to work with because he would encourage them to be creative and think outside the box, unlike other engineers who preferred them to stay within standard shapes and forms. Dad would do whatever he could to provide the structural system to support their design. Customer service was another area dad excelled, even when everything was government-owned in China. Finding the best possible building and engineering solutions for his clients was his top priority. Even if it resulted in more workload for him, striving for the balance between safety and cost for his clients was paramount. To this day, I often think of him whenever I face challenges and try to follow his steps. Dad, thank you for your love and wisdom that has shaped me.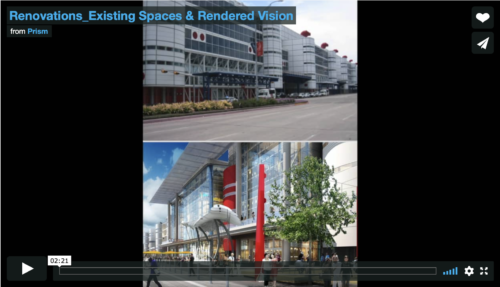 Anyone who has ever renovated a house before (or watched a renovation on HGTV) knows the process can be quite an adventure! Commercial renovation projects come with their own set of challenges AND the potential for big rewards. PRISM works closely with clients undertaking renovations, to help them work through design options and see how the finished project will look in the existing surroundings. This video shows some renovation projects our team has worked on showing the existing space and the 3d rendering that captures the vision for the proposed renovation. During the current economic environment, it may be more viable to undertake a renovation rather than ground-up new construction. Not only is the cost-per-square-foot potentially lower, but a renovation can also result in higher ROI than new builds. Delivery time for renovations also tends to be quicker, with design, permitting, and construction happening much faster. Houston, like many large urban markets, has very limited greenfield sites, and those that are available usually cost a premium. It's also worth considering the history of the prospective renovation project. Preserving a historic or landmark building keeps the architectural heritage alive for future generations to enjoy.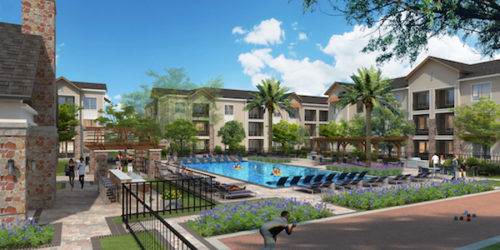 New luxury high-rise apartments in downtown Houston and in the Med Center/Museum District have been garnering all the headlines recently. While Hines is proudly promoting its sleek new 46-story tower The Preston, currently in construction (and set to be the tallest apartment in Houston), the developer is also working to forge new ground redesigning an industry stereotype. Hines has three new garden-style multifamily properties underway in growing suburbs surrounding Houston. Garden-style apartments have long been a staple of the multi-family industry.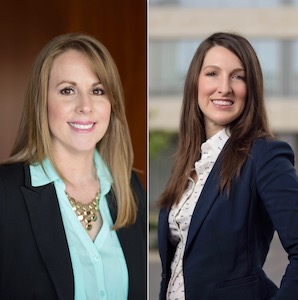 During May we celebrated two PRISM employee anniversaries. Vice President of Operations Sarah Amos works behind the scenes; her dedication to client services has been essential in helping build PRISM. Cheers to six years! Most people have likely met our "Queen of BD" Deborah Gross. Her warm smile and generous heart are as big as Texas. Congratulations on your 3-year anniversary!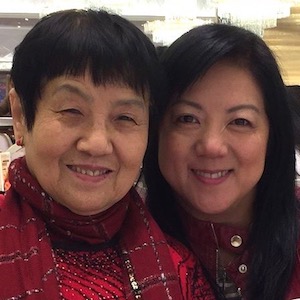 About 100 countries celebrate Mother's Day on the second Sunday of May, and dozens of others celebrate Moms on various dates throughout the year. Among all the quotes about Moms, we love this one – life doesn't come with a manual, it comes with a mother. Jing cites her mom as the most influential person in her life in this heartfelt tribute.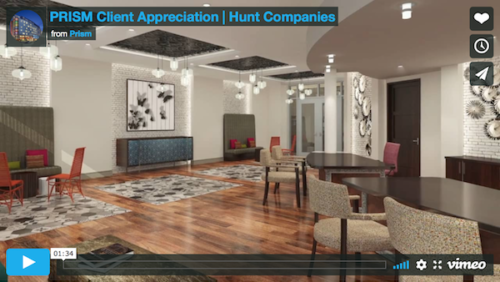 Started as a father and son's retail building products store in 1947, Hunt Companies is a modern example of the Texas success story. Today Hunt is a diversified holding company that invests in operating businesses, real estate assets, and infrastructure assets. It is one of the largest multifamily property owners and affordable housing developers in the U.S. The company is still family-owned and operated today. PRISM has been working with Hunt since 2016, producing renderings to promote their new multifamily developments across the United States.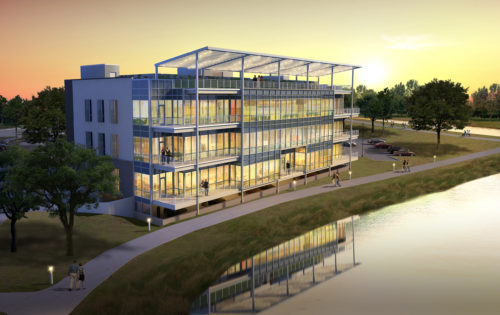 The Austin suburb of Cedar Park is home to the beloved Austin Steam Train Association. The group stemmed from an initiative to preserve an historic 1916 steam locomotive the City of Austin received in 1956. After restoring the engine and acquiring several passenger cars of the period, the newly dubbed Hill Country Flyer began leisure passenger train service in 1992. In the tranquil park setting adjacent to the railyard, Browne McGregor Architects designed a new office building that pays homage to the area's roots. The Railway Office Building is expected to break ground in 2020; MGC Capital developed the building and Cushman & Wakefield is handling leasing.
PRISM provided renderings and an animation to help promote this captivating project. The 35,320 s.f. office is enjoys panoramic lake views through a full glass-curtain north-facing façade. Each of the three levels has accessible private balconies overlooking the lake and there is a large shaded roof terrace. The flexible floor plates are divisible as small as 1,600 s.f. and tenants have dedicated parking in a garage under the building. A walking path circles the lake.
Hotel Alessandra is looking for the right roommate to fill a premiere spot in the hotel. A 2,000 s.f. area on the Dallas and Fannin corner of the ground floor of the 4-star luxury hotel is available for an appropriate tenant. Midway Companies hired PRISM to develop a rendering to entice a retailer or food and beverage operator to fill the desirable, high-traffic spot. Located within the vibrant GreenStreet mixed-use lifestyle center, Hotel Alessandra enjoys heavy foot traffic. The available space has access from the street and directly from the hotel near the main entrance and grand staircase. GreenStreet is enjoying a resurgence thanks to its position as the northern anchor of the emerging Houston innovation corridor. It links directly to the Sears Innovation Hub, Midtown living, the Museum District, Rice University and the Texas Medical Center via the METROrail Red Line. Within GreenStreet, a mix of live entertainment venues like House of Blues and a diverse collection of casual and fine-dining restaurants attracts locals and visitors alike.
In the four years since Tracy Wang joined the PRISM team as Process Manager, she has proven to be a valuable asset to our clients and our team. Please help us in congratulating Tracy on her recent promotion to Sr. Project Manager. Her service to clients is unwavering, as is the kindness and sincerity she shows all those around her.
100% Satisfaction Guaranteed
We strive for exceptional client service with responsive, effective communication and a relationship-centered approach.