Prism Renderings Services

What does possibility look like?

Together, we're helping to transform where people live, work, play, and pray. Developers, brokers, investors, facility owners, and architects turn to Houston rendering company PRISM to showcase possibility in vibrant details. PRISM works with clients to turn their project visions in photorealistic 3D renderings. Clients rely on PRISM to help turn possibility into built form. Though we are based in Texas, we have worked on projects in more than 20 states, plus Canada, Europe, the Bahamas, and China.
Expertise
PRISM's all-female team has worked with clients across the Sun Belt and major development markets like Denver, Atlanta, Charlotte, and Boise to visualize better communities. We use a consultative approach to first understand our clients' goals. Our project managers draw upon their architectural backgrounds to bridge the gap between project concept and fully developed 3D renderings. We take tremendous pride in producing impactful visualizations that help our clients sell their vision at any stage of the development, including the conceptual stage with little to no design.
Collaboration
The best results come from openness and teamwork. It's why we address the client purpose of the 3D rendering before starting the creative process. Will the real estate rendering be used to acquire funding? Does the development rendering need to show how easy site access will be? Is the architectural rendering part of the fundraising materials for a capital campaign, or for securing a retail anchor tenant for pre-lease agreement? Client success is how we measure our success. The many long-term client relationships we have built are a testament to the emphasis we put on collaboration. PRISM exists to help our clients cultivate community through the built environment.
Responsiveness
Time is money. We know our clients face many opportunity-costs the longer it takes to get a project funded, through the approval process, re-zoned, or to begin pre-leasing. Clients can count on PRISM to maintain excellent communication. Not only is our team responsive, but we also speak a common language with our clients. Details don't get lost in translation; our team members have worked for architecture, landscape, and commercial property management firms and understand the nuances of the industry. We're as committed to impacting our communities as our clients, and always eager to help.
Slide
Every Picture Tells a Story
Just like the saying "every picture tells a story," differing views of the same building or development can communicate different things. Morning vs. evening 3D renderings also portray different moods, dependent on the setting. For example, offices are best to show in daylight during typical work hours. But if the office has ground floor hospitality, an early evening view would better depict the shift in building use in the evening. Incorporating building interior lighting in an evening view also gives a glimpse inside the building without creating an entire interior rendering. If a development is being marketed as a destination, an aerial view provides perspective on the surroundings.
Common 3D rendering views PRISM produces and what they are often used for include: Eye-level perspective Procuring investors and funding, city approvals, marketing/media materials, pre-leasing, capital campaigns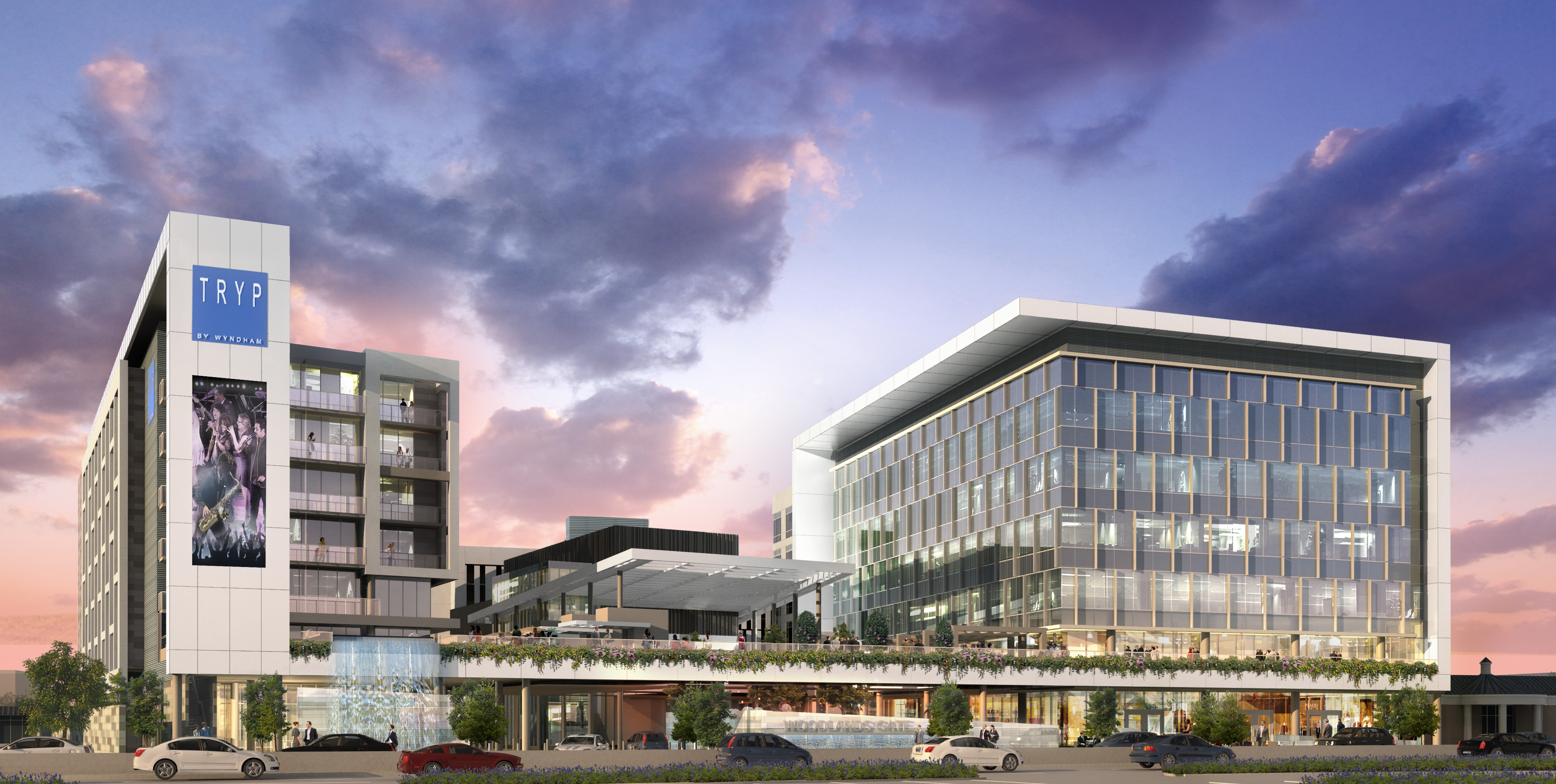 Eye-Level View
Used to secure funding and investors, city approval, marketing materials, pre-leasing, and pre-selling
Semi-Aerial View
City approvals, marketing/media materials, pre-leasing
Aerial View
City approvals/zoning requests, marketing/media materials, site accessibility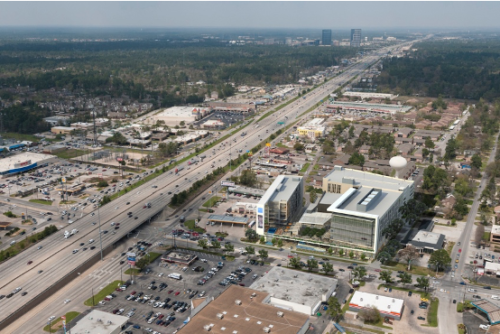 AERIAL Drone SUPERIMPOSEd View
Procuring investors and funding, city approvals/zoning requests, marketing/media materials, site accessibility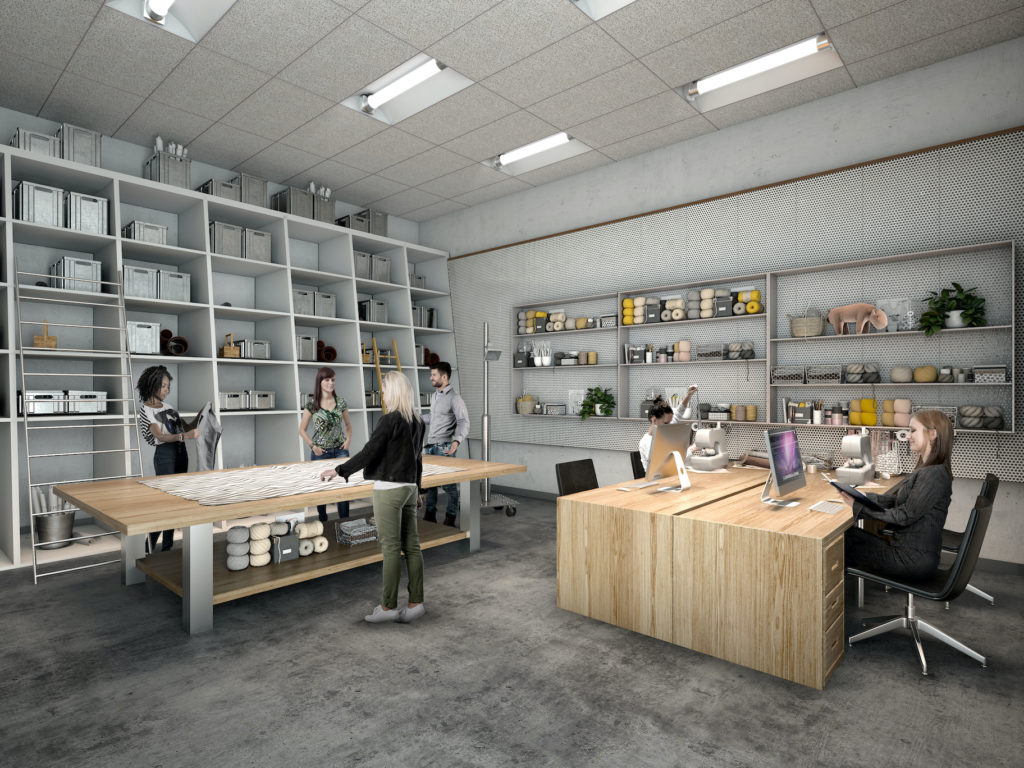 Interior View
Marketing/media materials, capital campaigns, pre-leasing
Here are specific benefits our clients have experienced:
"Working with Prism on our renderings have given us a great competitive advantage during the design approval phases. Their renderings also assist us early on in the design with conflicts on the buildings that we would not otherwise see were we not doing interfacing with Prism. It allows our designers to identify and quickly rectify design issues early on in the design process. The quality of their work and understanding of the intricacies in our work product is invaluable."
"Prism has been a great asset to our team. We have utilized their renderings as a more understandable graphic of our vision when a client can't quite see what our plans and elevations will create for them. We have also used them to confirm design elements or color/material combinations that are difficult to convey in 2D black and white drawings. These graphic renderings can then be used as marketing materials to generate tenant interest or convey to a lender how the project will eventually look. The value to our team and our clients is immeasurable."
"We've been working with Prism for the past couple of years and we've always received exceptional results. Prism's turnaround time on our projects is the best we've ever encountered. Throughout the process of creating the renderings, Prism always gives the utmost attention to detail. The final results always exceed our and our client's expectations and that's a necessity since these renderings are used for marketing, city approvals and development goals."