In the past decade, roughly $75 billion in industrial projects has been built along the 70-mile I-10 corridor between New Orleans and Baton Rouge. Near the middle of that stretch, what's known as the Baton Rouge-Geismar Industrial Corridor, is making news for the influx of new low-carbon projects it's brought in; the area boasts more than $25 billion in new projects since 2020.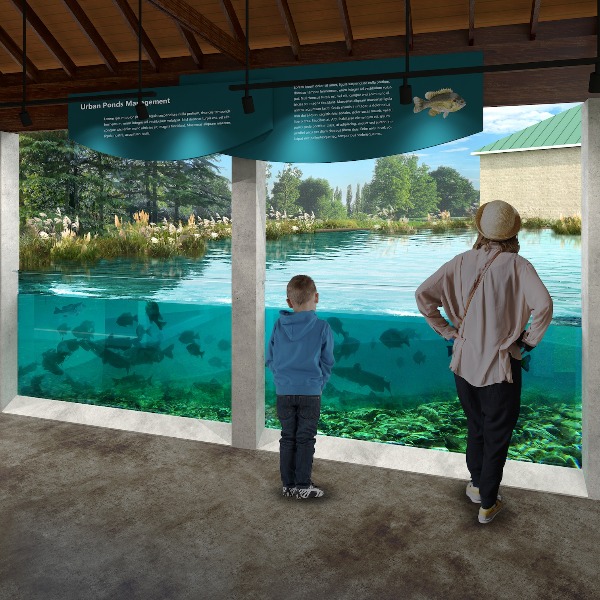 The biggest bass in Texas come from the small city of Athens, Texas. Located 70 miles southeast of Dallas, Athens is home to the Texas Freshwater Fisheries Center (TFFC.) The Center includes indoor and outdoor aquariums, exhibits, fishing ponds, and an expansive fish hatchery. TFFC hired Jackson & Ryan Architects for a major renovation and campus improvements. PRISM worked with the firm to produce renderings necessary for the capital campaign. AFH Design is the exhibit designer.
There's time BD and AD – before Deborah and after Deborah. We're not sure where we'd be without our business development phenom Deborah Gross! This month we celebrated her sixth anniversary with PRISM. Deborah is sugar and spice and everything nice, and we're grateful for the broad connections she maintains with the development and AEC community here in Houston, and across the U.S.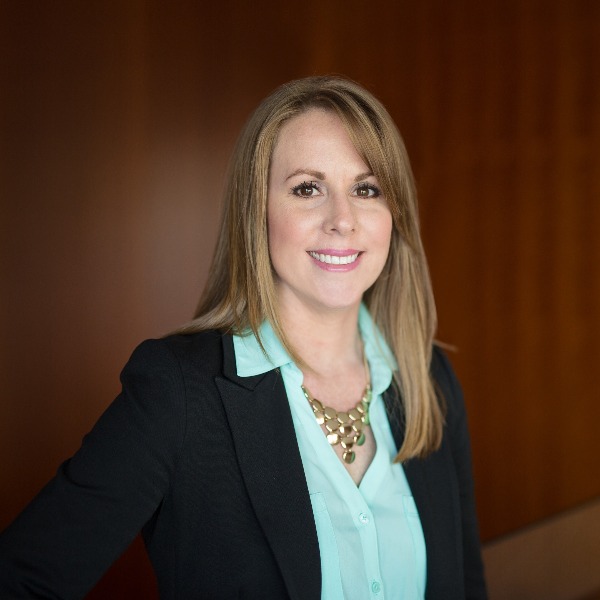 If it seems like she's a perpetual member of the team, it's because Sarah Amos is the backbone of our operations and a key part of our growth. Join us in recognizing Sarah on her 9-year service anniversary with PRISM. Her exceptional leadership skills, unwavering work ethic, and empathetic spirit have shaped our company culture and drive us higher every day.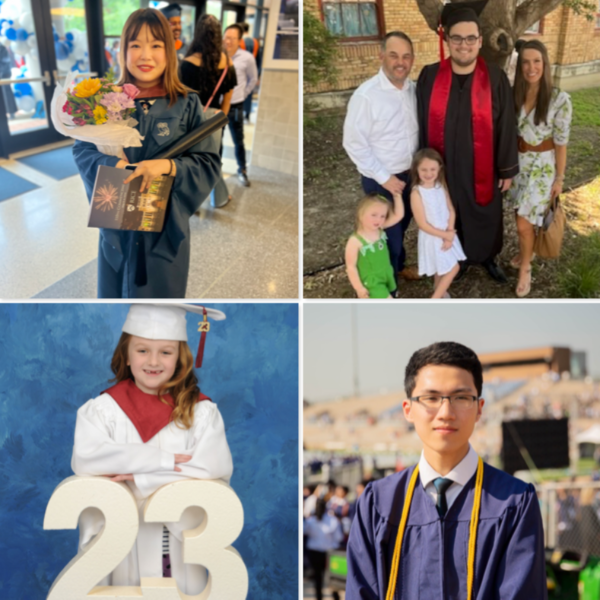 This month we celebrated graduates young and not as young! Our newest Project Manager, Mindy Liu, received her Master of Science in Architecture from Rice University. Deborah's son Jack graduated from UT's Moody College with degrees in Film and English, and her daughter Charli from Kindergarten. Vivian's son graduated high school and is off to Texas A&M University this fall.
Houstonians love their cars. The new Concept Neighborhood is proving walkability, social responsibility, and community building can all work here in H-town. ULI Houston led a walking tour of this revitalization effort in the East End and Second Ward. Jing and Deborah attended to hear valuable insights about this unique effort spanning 1 million s.f. of mixed use space.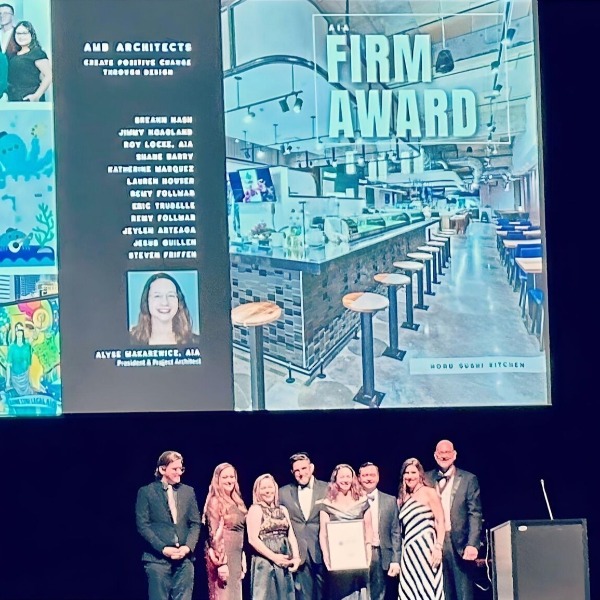 Heartfelt congratulations to AMB Architects for their recognition as AIA Houston 2023 Firm of the Year! AMB founder Alyse Makarewicz opened the firm in 2005, the same year Jing started PRISM. It's been remarkable to watch Alyse grow AMB to the firm it is today. As their tagline states, AMB really is Creating Positive Change Through Design.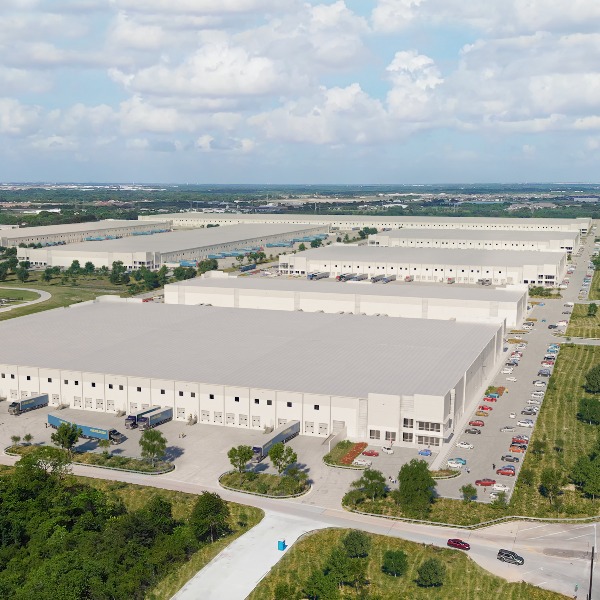 The industrial sector continues to be a darling of Houston development. First quarter 2023 reporting shows absorption remained strong, vacancy remained stable, rental rates continued to increase, and construction volume increased (according to Avison Young Houston Industrial Market report.) PRISM has seen increased requests from real estate developers and brokers for
video productions
of industrial projects to help expedite leasing in this incredibly competitive sector.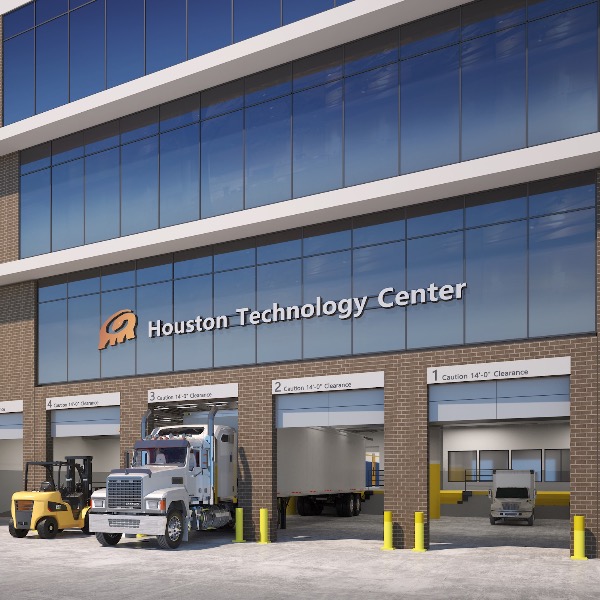 Developer Prescott Group knows opportunity when they see it. Houston's Westchase District has a surplus of aging buildings. In the current flight-to-quality trend, tenants are looking elsewhere. Prescott is hoping to lure them back with the redesign and repositioning of the 5959 Corporate Drive building. Being marketed now as the Houston Technology Center, the 567,333 SF building is just east of Beltway 8 and south of Westpark tollway.
"Do not be conformed to this world, but be transformed by the renewing of your mind, that you may prove what is that good and acceptable and perfect will of God." St. Luke's United Methodist Church wants all of Houston to be Transformed. It's the vision for their capital campaign launched in 2021. Today, that vision is taking the form of a new community center under construction in Sharpstown.
100% Satisfaction Guaranteed
We strive for exceptional client service with responsive, effective communication and a relationship-centered approach.