VoyageHouston magazine recently interviewed PRISM's fearless founder Jing Johnson! The interview is part of the community-centric magazine's Inspired Stories series, featuring local entrepreneurs and creatives. Jing opens up about her early career, the challenges of starting a business, and the high points of her personal journey.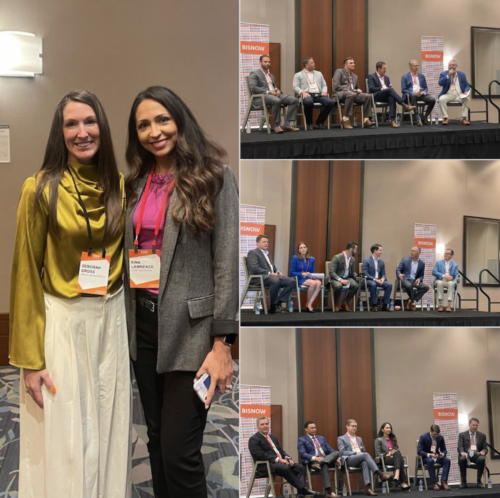 Bisnow panelists at the recent Houston Industrial & Port Development event Houston Industrial & Port Development event remain bullish about future development. PRISM's Deborah Gross attended and provided this concise report. "Everyone is generally optimistic. The common challenge is supply chain uncertainty, making it difficult for construction budgeting and timing. Due to increasing interest rates and inflation, developers are taking a conservative approach to their financial projections."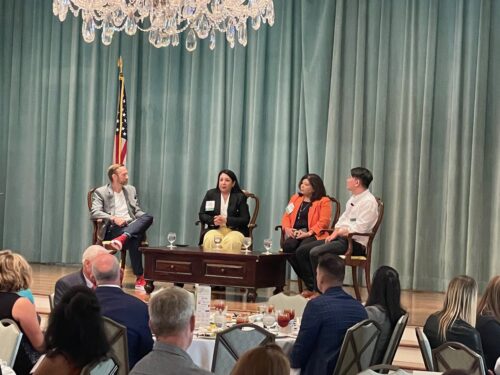 Jing and Deborah attended the recent ULI Houston Leadership Luncheon addressing the future of neighborhoods around downtown Houston. The three panelists, Veronica Gorczynski of East End District, Rebecca Reyna of Greater Northside Management District, and Kirby Liu of Lovett Commercial all expressed their commitment to the residents of the respective neighborhoods as the source for inspiration. Eric Hudson of Method Architecture moderated the event. PRISM has been fortunate to work on several projects in the East End District, and we continue to talk with developers about their plans to improve the thriving neighborhoods all around downtown.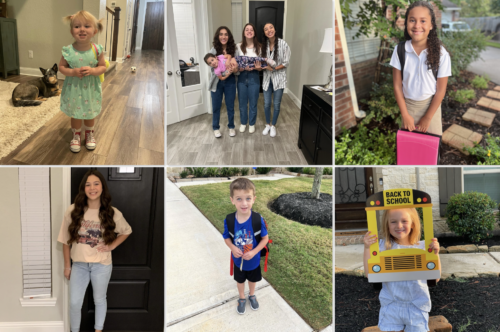 Look at all these sweet faces we launched back to school this year! From mom's day out to college, PRISM's younger generation is ready to take on the classroom. The transition between ending school, summer, and starting school again can be challenging for families with young kids. Routines get thrown off, childcare might be necessary, and providing transportation can definitely throw a wrench in the rhythm of the day for working parents. With some preparation and pre-planning, it is possible to have a stress-free morning routine.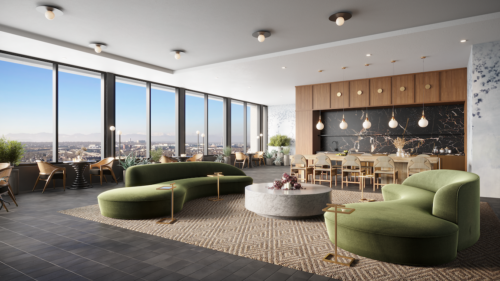 Cited by one website as a "hipster's paradise", the River North Art District (RiNo) on the edge of downtown Denver hasn't always been such a hot spot. It was once a bustling industrial area, then saw most businesses close and warehouses vacated by the early 90s. Visionary Denverites saw the potential for a creative haven, and RiNo became an official city district in 2005.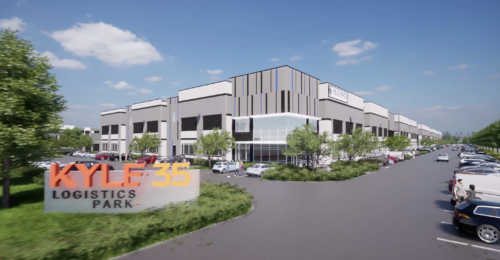 The City of Kyle may be known as the Pie Capital of Texas. But city and Hays County officials also want everyone to know the area is wide open for business. Alliance Industrial Company is putting their stake in the ground with the new Kyle 35 Logistics Park. The 1.4 million SF industrial development sits right off I-35 on the stretch known as the Texas Innovation Corridor. PRISM produced an animation for project marketing and leasing.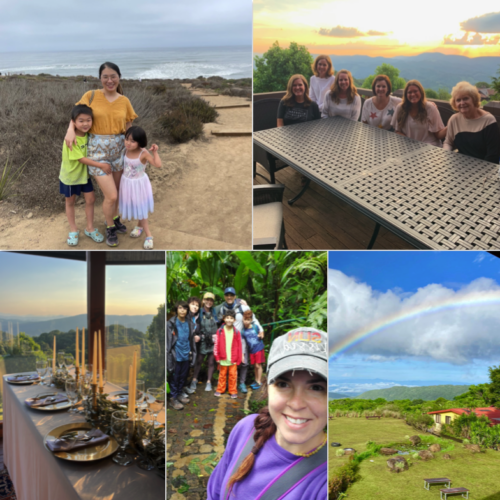 Summertime… the livin' is easy and family time is plentiful! PRISM team members are making memories all over the place. From a family wedding in North Carolina, to a fairytale visit to Disneyland, and exploring the jungles and beaches of Costa Rica, we are loving the time together with family and friends.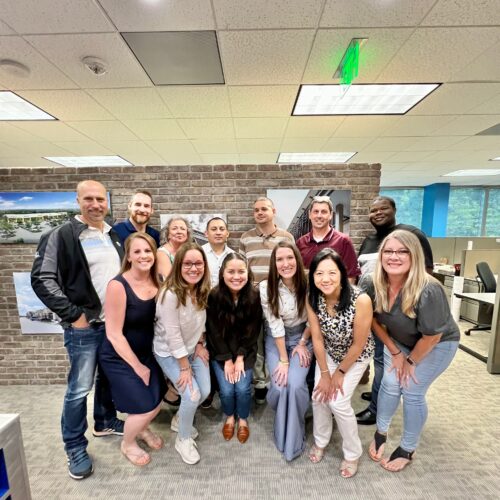 Good food and great conversation! PRISM recently visited with our friends at CDA Architects over breakfast. It was the perfect way to hear what they've been working on and what's on the horizon. How can we connect with YOU? We always love meeting with our clients and readers. Just tell us when! Reach out to Deborah Gross at This email address is being protected from spambots. You need JavaScript enabled to view it. or Sarah Amos at This email address is being protected from spambots. You need JavaScript enabled to view it. to set something up.

Signage is a fundamental element in branding living communities. Whether a neighborhood, master planned community, or a multifamily complex, the entrance sign announces the name and helps set the stage for what lies ahead. At the basic level, entrance signage provides the wayfinding to direct people into a development. It might be a simple singular sign or an elaborate gateway feature and is located at the defined border of the community. The signage design, materials, fonts/colors, and extra features like landscaping or water elements, visually communicate the community brand.
Entrance signage
is just one component of placemaking.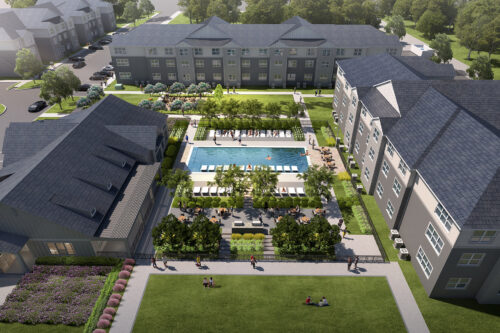 Mill Creek Residential recently acquired 16 acres near the burgeoning Beltway 8/Highway 288 intersection for its newest apartment community in the Houston area, Modera Cottingham. The sprawling three-story community will feature 360 contemporary apartment homes contained in 11 buildings, and an expansive clubhouse.
In keeping with the brand definition, home interiors will be distinguished by distinctive design and luxe finishes. The community will include refined amenities and extensive resident services. PRISM developed interior and exterior renderings for Mill Creek's marketing and leasing packages.
100% Satisfaction Guaranteed
We strive for exceptional client service with responsive, effective communication and a relationship-centered approach.