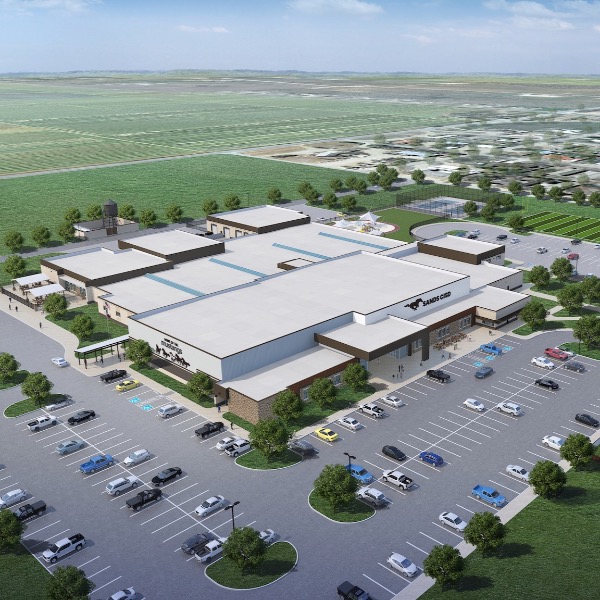 Voters in the Sands Consolidated Independent School District said YES to their students! They approved an $85 million bond issue to build an expansive new PreK – 12 campus, which is expected to break ground later this year. Shiver-Megert & Associates designed the campus and commissioned PRISM to produce a 3-minute animation for the bond campaign.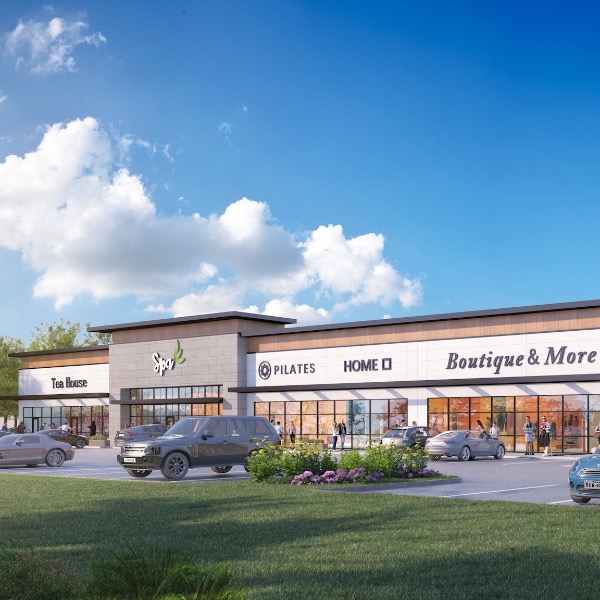 Gulf Coast Commercial Group is capitalizing on the development wave the Grand Parkway continues to produce in Houston's Cypress submarket. Their Fry & Tuckerton Shopping Center is expected to break ground at the end of 2023. It is in the heart of the established trade area bounded by the Grand Parkway and Hwy 290.
The first phase will include 61,000 SF of retail shops and nine pad sites. The developer reports pre-leasing commitments of 80% of shop space and 75% of pad sites. Gulf Coast Commercial credits the marketing renderings PRISM developed as key to communicating the vision and market appeal of the new center.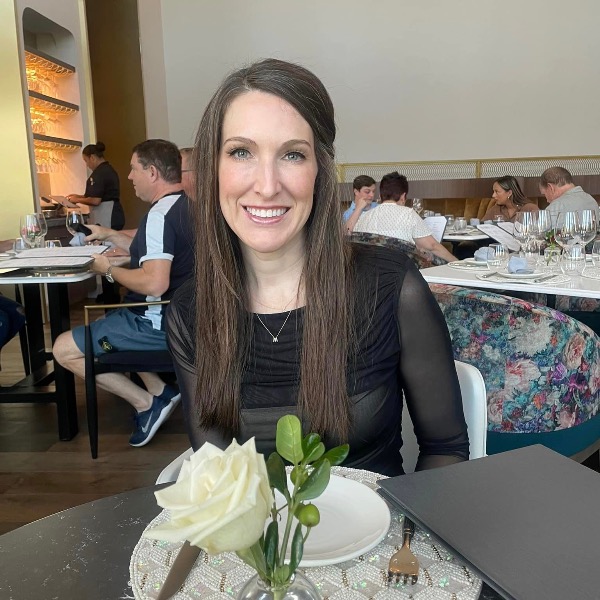 This month we toasted our ray of sunshine and Director of Business Development, Deborah Gross. Her bubbly personality and infectious energy light up every room she enters. We're so blessed to have you on our team. Happy Birthday and cheers to you Deborah!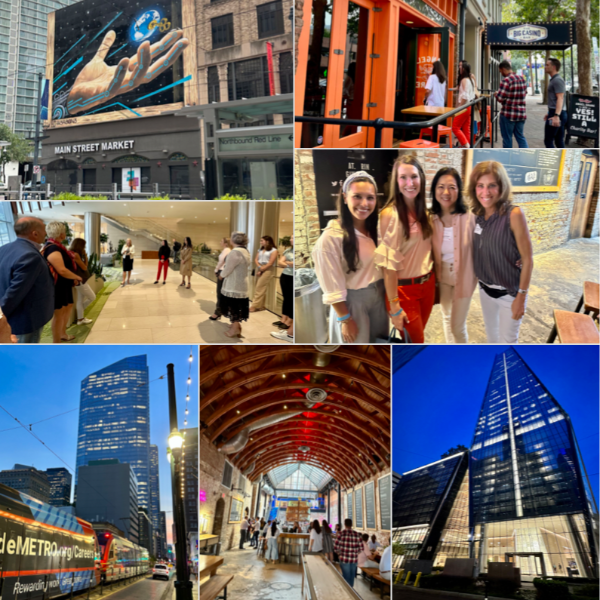 Downtown after dark is quite a sight! The CoreNet Houston Emerging Leaders & Programs Committee led a progressive happy hour tour via METRO of three towers, including Hines' new office building at 609 Main. Thanks to Hines, METRO, and Platform Investment Group for insight into our city's development.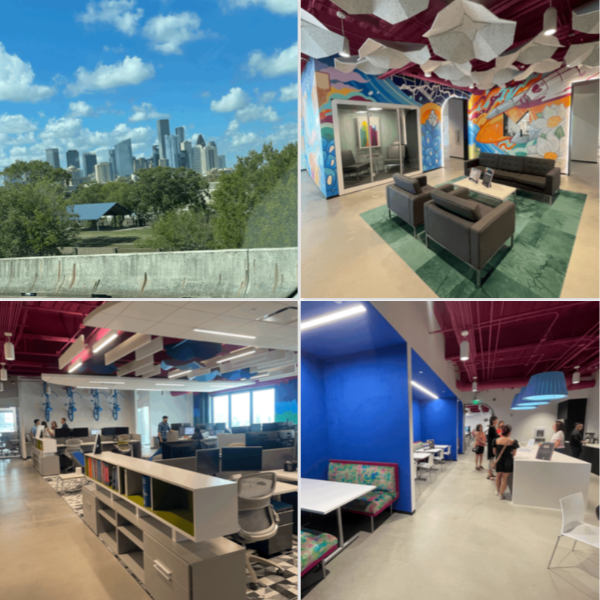 Houston x Design (HxD) Week, a celebration of interior architecture curated by AIA Houston, just concluded. The 2023 theme, Wellness and Resilience in the Design Profession, showcased the many ways designers are fusing health and mental well-being into interior environments. Deborah joined the HxD tour to get an inside look at Method Architecture's new office in the East River development.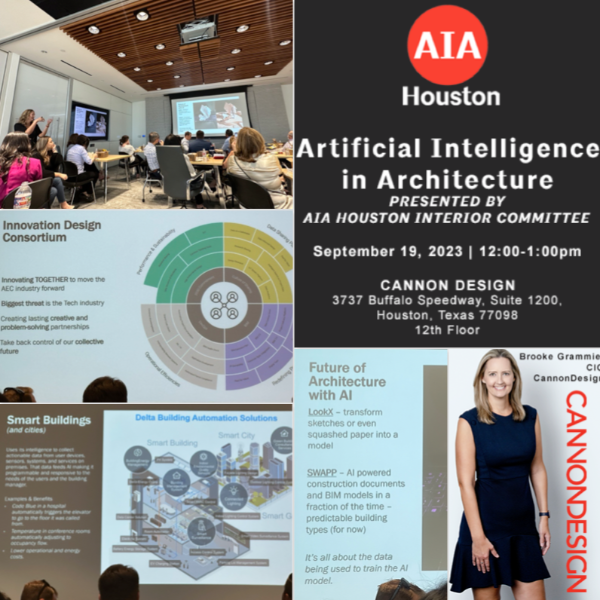 Jing and Mindy attended the HxD Artificial Intelligence in Architecture program. The thought-provoking session by Brooke Grammier, CIO at CannonDesign, dug into ways project teams are using AI to push innovation in smart buildings, delivery methods, and operations. Industry insider educational events like this keep our team current on emerging trends, and provide great information for us to share with clients.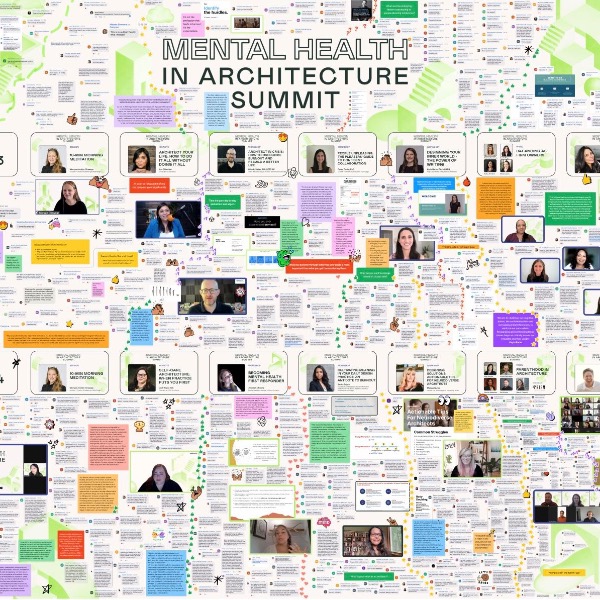 In architecture, it seems burnout is an all-or-nothing phenomenon. The feelings of emotional or physical exhaustion or waning motivation creep in, but often get swept under the rug, considered to be only a temporary state. "Once we get past that deadline…" "As soon as we work through those changes…" "When we get that permit…" The reality is that regular long hours, tight deadlines, untenable stress levels, and work-life imbalance are like plaque building up on your mental wellness. If unchecked, cavities develop. Without any intervention, cavities decay until they cause pain and deterioration. A 2021 study from project management software company Monograph found 96.9% of architects reported some form of burnout. So, the question is, how do we as a profession save our most valuable resources before they completely deteriorate?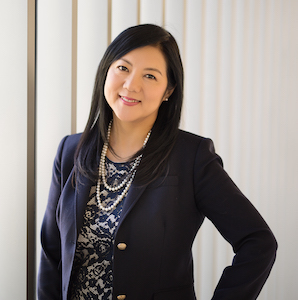 Is it possible to juggle parenthood, a successful career in architecture, and mental health? I was honored to be a part of the discussion on this topic at the Parenthood In Architecture session during the Mental Health in Architecture Summit! The journey I've been on since starting PRISM when my boys were so young is something I reflect on often. I learned many lessons (some, the hard way) and always jump at the chance to share what has come from the experience.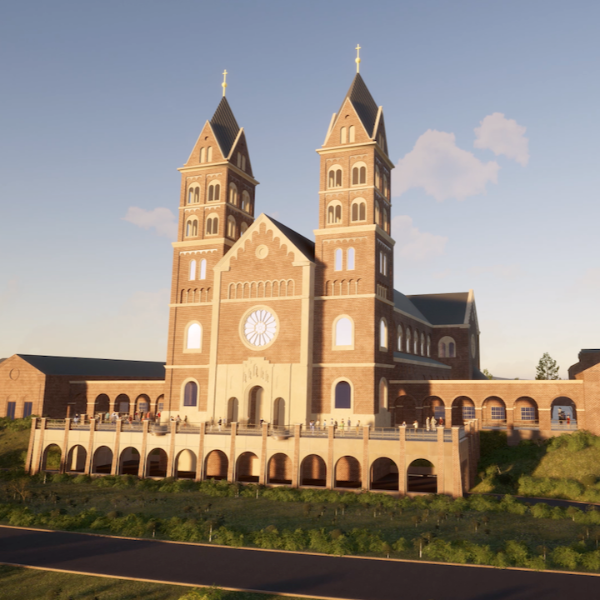 Roughly 25 miles south of Nashville, on the rolling green hills of a former horse farm, the Diocese of Nashville saw a great opportunity to provide a new parish home for a growing number of Catholic families in the suburb of Nolensville. PRISM worked with BAUER ASKEW Architecture and Jackson & Ryan Architects to develop an animation for the fundraising campaign now underway for Mother Teresa Catholic Church.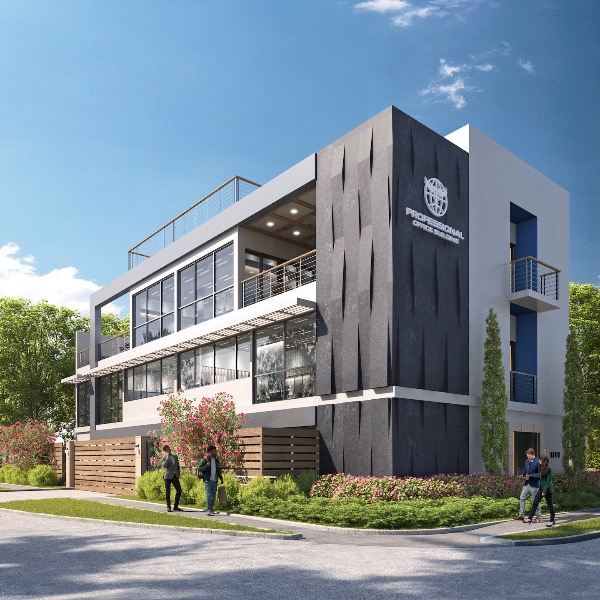 In the heart of the River Oaks corridor, a three-story single-tenant office building will emerge as a true embodiment of maritime inspiration. This architectural masterpiece has a nautical-inspired design and a striking wave pattern on the corner stair tower, which gives a nod to the specialty services the business owner provides for visiting stevedores.
100% Satisfaction Guaranteed
We strive for exceptional client service with responsive, effective communication and a relationship-centered approach.