Seven Coves originated along the shores of Lake Conroe, but its tenets of community in connection with the landscape have since permeated the surrounding area. Parkside Capital continues to develop their project in the area, at I-45 and FM 830, The Spur at Seven Coves. The next phases at their 183-acre multi-use development near Willis High School are breaking ground soon. CDA Architects developed the site plan. KGA Deforest Design serves as the landscape architect. Johnson Design Group conceived the conceptual architecture design, and PRISM developed aerial view renderings and renderings superimposed onto drone photos to communicate the project scope and quality for municipal approval.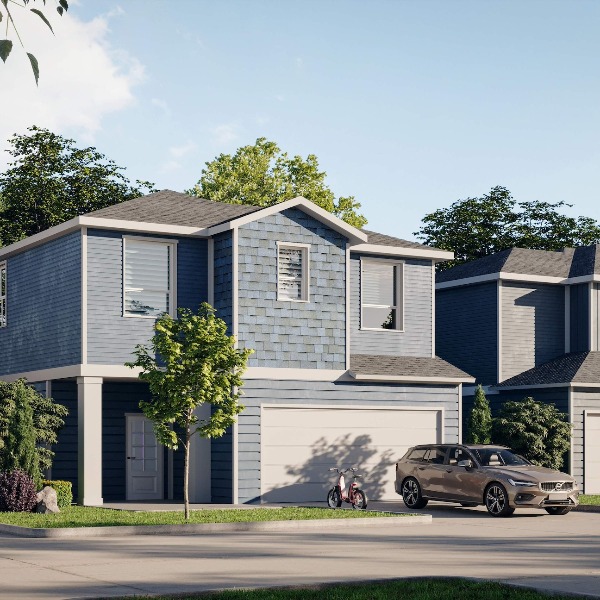 It's estimated the shortage of single-family homes in the U.S. is 3.8 million. An amount close to the total population of Los Angeles. Houston developer Kaplan Multifamily is part of the build-to-rent (BTR) surge working to address this issue. Their newest BTR development, the Villas at Creekside, is a 183-unit community in the picturesque Hill Country city of New Braunfels. Residents will enjoy all the comforts of a single-family home, plus engaging amenities to foster connection within the community. The Clerkley Watkins Group designed the homes and community buildings. Kaplan commissioned PRISM for a promotional animation video and several interior and exterior renderings. The result of this team effort is a clear vision of a better community.
The Houston Rockets may be languishing this year, but their halftime shows are keeping things exciting! Jing and 200+ of her Zumba friends took over the court for a masterclass performance during halftime to raise funds and awareness for breast cancer. It was also Houston Rockets Veteran's Night, making it extra special.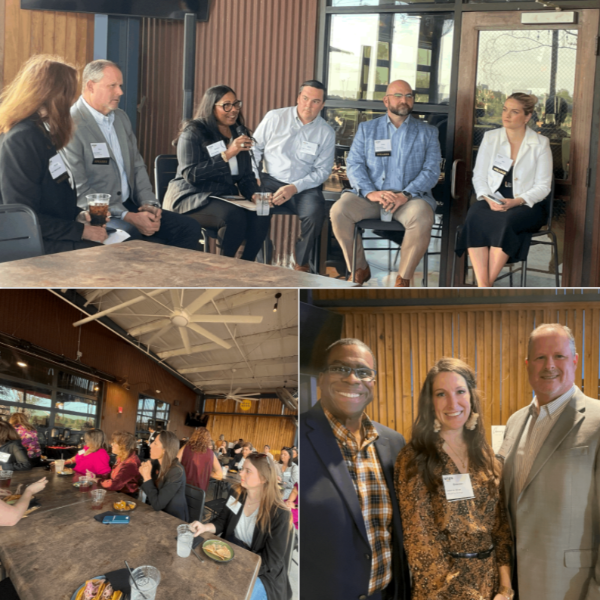 Midway's East River 9 was the perfect place for the SMPS Launch Houston event. Several local CRE leaders shared their insights on what we can expect in Houston development and infrastructure in 2024. Deborah connected with many PRISM clients and friends.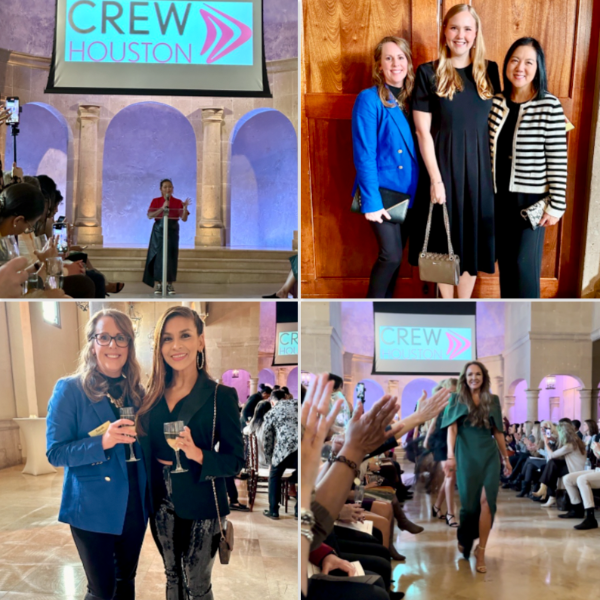 Jing and Sarah enjoyed a night of fashion and friends at the CREW Houston Membership Drive. Houston's own Project Runway winner Chloe Dao put her latest collection on display, with CREW members walking the runway.
The NAIOP Houston Fall Event took place against the stunning backdrop of Midway's terraced green space along the East River waterfront. Jing, Deborah, and Sarah embraced the evening's "sneaker chic" theme, enjoying savory cuisines and cocktails. Amidst this picturesque setting, they engaged in conversations with industry friends, rekindling connections, and fostering new ones.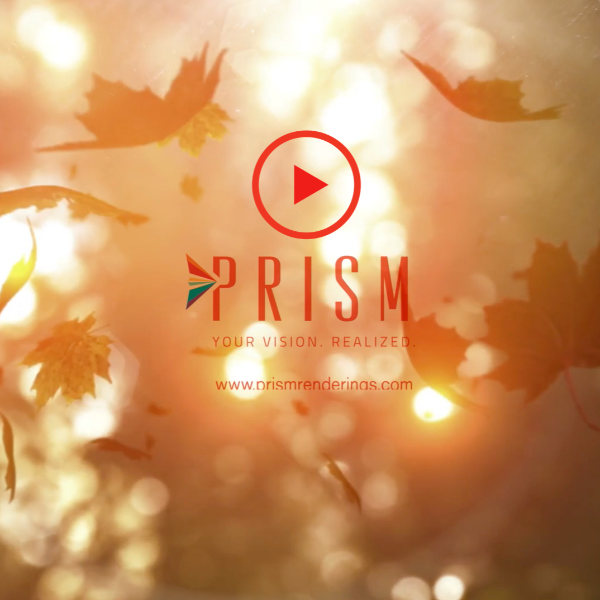 This Thanksgiving, the PRISM team shares this expression of appreciation video for your part in our work. Whether you're a client, friend, or just a casual newsletter reader, you are partners in our journey to make a positive difference in the world. Your support allows us to do meaningful work, provide for our families, and contribute to the fabric of our community.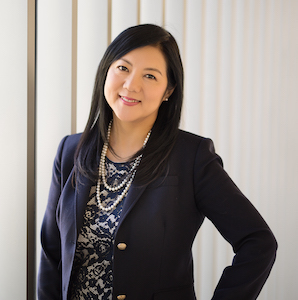 I can never say it often enough – thank you to our clients, partners, and industry friends for putting your faith in PRISM. Your support and trust in us are things I will never take for granted. Daily I am grateful for the opportunity to have clients to serve, a team to support, and a family to love. Best wishes to you and yours for a blessed Thanksgiving.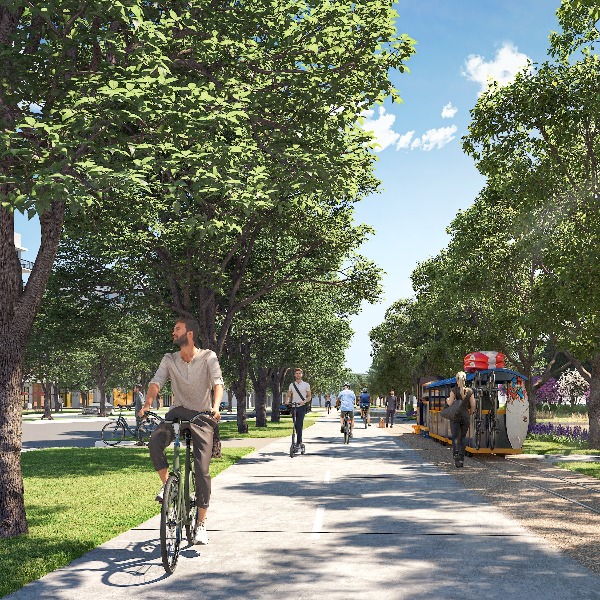 At roughly twice the area of the Texas Medical Center, Generation Park is Houston's largest new commercial development. This unique project from McCord Development is designed as a fully-contained mini-city, complete with a life sciences business hub, a variety of single and multifamily living options, mixed-use lifestyle centers, and two college campuses. The expansive outdoor amenities even include a Crystal Lagoon and a surf park. Of the 4,300-acre development, 500 acres are devoted to nature preserves and parks, with 75 miles of hiking/biking trails.
Though development on the west side has encompassed more land area, development around the Grand Parkway is also booming on the east side of Houston. Riceland is a new 1,500-acre master-planned community in Mont Belvieu, from developers McGrath Real Estate Partners. Groundbreaking occurred in mid-2022 and the first lots will begin delivering in November 2023. Riceland is 35 miles east of downtown Houston and conveniently located at the intersection of I-10 and the newest segment of the SH-99 Grand Parkway to open.
100% Satisfaction Guaranteed
We strive for exceptional client service with responsive, effective communication and a relationship-centered approach.