Jing's son, Aaron, has finished his college career! He recently walked the stage as a Distinguished Honor Scholar on UT Honor Day and graduated from the UT Cockrell School of Engineering with the Highest Honor and with a business minor.
His PRISM family is proud of his leadership roles and volunteer work these past four years! Aaron will start his professional career with West Monroe Partners, in Dallas, TX. We can't wait to see what he can accomplish in the next chapter of his life!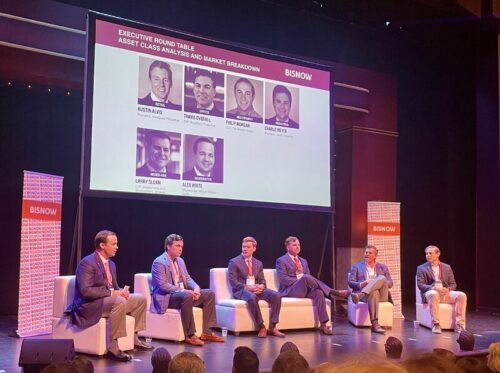 Queensbury Theatre, located in the shadow of CityCentre, hosted the Bisnow State of the Market event earlier this month. Jing attended to hear Houston development experts share their perspectives on the office, multifamily, retail, industrial, and mixed-use asset classes. Three PRISM clients were on the panel. All the speakers shared optimism about the growth potential in the Houston market.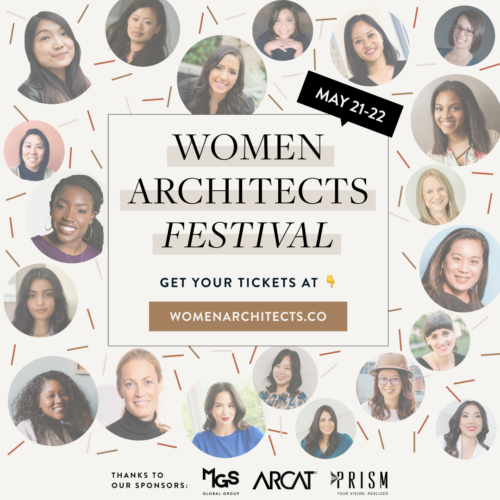 The Women Architects Festival was earlier this month. As an all-female team, it was only logical for PRISM to be an Empowerment Sponsor for the event. The two-day virtual conference provided sessions requested by the community – career development, burnout, dealing with imposter syndrome, working on construction sites, and much more.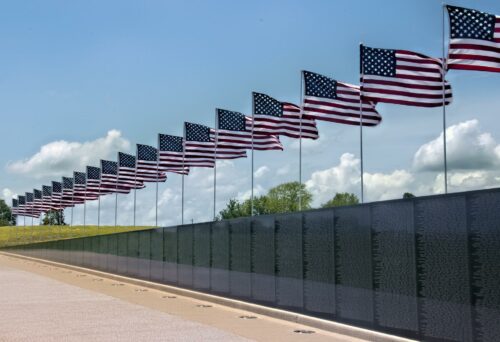 Memorial Day is a celebration marked with backyard BBQs and travel. Of course, the reason for the long weekend is to remember and honor our fallen United States service members. Originally called Decoration Day, from the early tradition of decorating graves with flowers, wreaths, and flags, Memorial Day is a day for remembrance of those who have died in service to our country. It was first widely observed on May 30, 1868, to commemorate the sacrifices of Civil War soldiers, by proclamation of Gen. John A. Logan of the Grand Army of the Republic, an organization of former Union sailors and soldiers.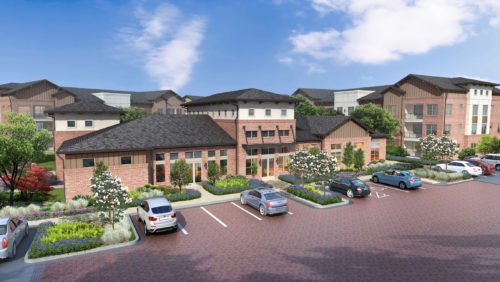 Houston multifamily developer Venterra Realty last year snagged a prime site in Cypress. It will be home to their new Highpark apartment community, opening later this year. The 12.78-acre complex is near Bridgeland, in the far reaches of northwestern Harris County, where a growth explosion continues. The project is Venterra's first ground-up development in Cypress, representing a key organizational focus for the firm. PRISM developed a full package of interior and exterior renderings with multiple views. MP Studio provided interior design, Robinson & Company Landscape Architecture, Inc. designed the landscaping, and Domain Builders, LLC was chosen as general contractor. The project has been especially meaningful to PRISM as half of the team lives within five miles of the site. Venterra relied on PRISM's early phase renderings for architectural guidance; the final detailed renderings have been key for marketing and pre-leasing activities. "The renderings are a great representation of the look and feel of Highpark," Leigh Sublett, Director of Marketing stated. The exterior façade articulation is set off with varying materials and forms. Venterra describes it as classic, with a Texas touch. The community's name is also a nod to the refined aesthetic; Highpark represents the elevated (high) and relaxed (park) lifestyle it will provide to residents. Highpark is a garden-style community, with 336 units in 3-story buildings. It features a resort-style pool, fitness center and yoga studio, co-working facility, and two dog parks. Highpark will also be part of the SMARTCOMMUNITY BY VENTERRA collection. This technology-forward community includes touchless SMARTPACKAGE lockers, fiber powered internet in units, SMARTHOME technology, and Venterra's trademarked SMARTHUB, which gives residents connectivity at their fingertips for all their housing needs.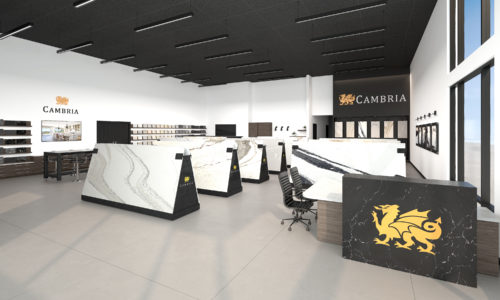 Cambria, a Family-owned and American-made Cambria quartz countertop manufacturer, is opening a new sales and distribution center in Houston. This state of the art facility is located at 13939 West Rd. Houston, TX. The Minnesota-based manufacturer serves business partners, trade professionals, and the public; the new center will include a large showroom that will be open to the public. PRISM developed an interior marketing rendering of the showroom space.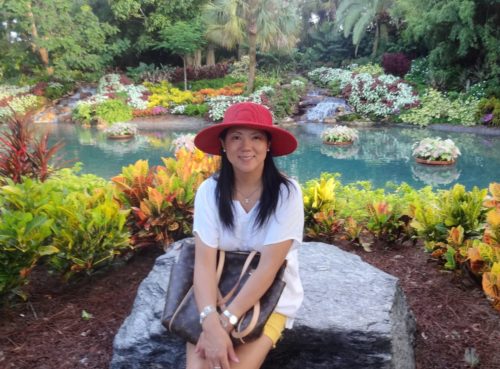 She is a fearless businesswoman, inspiring leader, passionate philanthrope, loyal friend, devoted mother, loving wife, committed Christian… we could go on and on! Jing Johnson is simply the best boss we could ask for. Happiest Birthday to you Jing.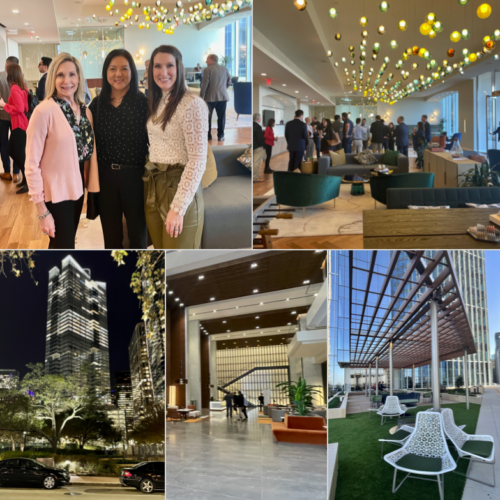 Venerable real estate firm Hines opened their new 47-story Texas Tower in downtown Houston last year. CoreNet Global recently led a fantastic tour of this gem. Jing and Deborah attended and experienced firsthand the world-class amenities that will benefit the health of the occupants.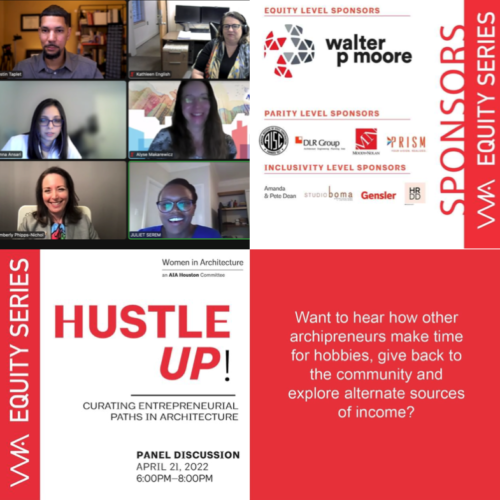 The hustle isn't just a disco dance. The AIA Houston's Women in Architecture (WiA) equity series topic this year was Hustle Up! | Curating Entrepreneurial Paths in Architecture. PRISM sponsored this enlightening event looking at "side hustles", "moonlighting", and other non-traditional paths women take in architecture.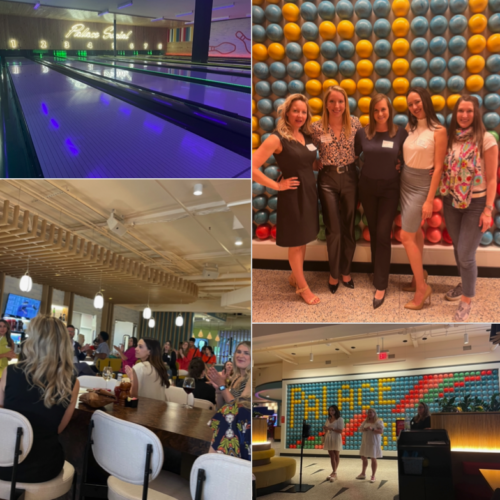 Deborah was bowled over when she attended the Houston CREMM mixer at Palace Social! The former home of Palace Bowling Lanes was reimagined by Michael Hsu Office of Architecture and Tramonte Design Studio. It's now a funky and fun entertainment center, with great food too!
100% Satisfaction Guaranteed
We strive for exceptional client service with responsive, effective communication and a relationship-centered approach.