As we internally review our performance metrics, we see value in sharing our quarterly project statistics with our clients and prospects. The exercise gives us insights into market trends and overall industry health in the geographical areas we are doing business.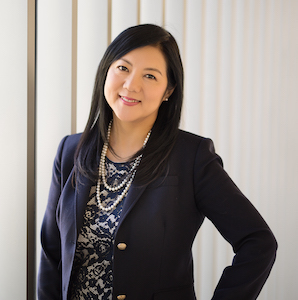 We've hit the dog days of summer. This phrase comes from Greco-Roman history. It is when the constellation Sirius (Alpha Canis Majoris) rises alongside the sun in late July. People believed the heat from the two stars combined to produce the hottest days of the year. They called this time "dies caniculares" or "days of the dog star."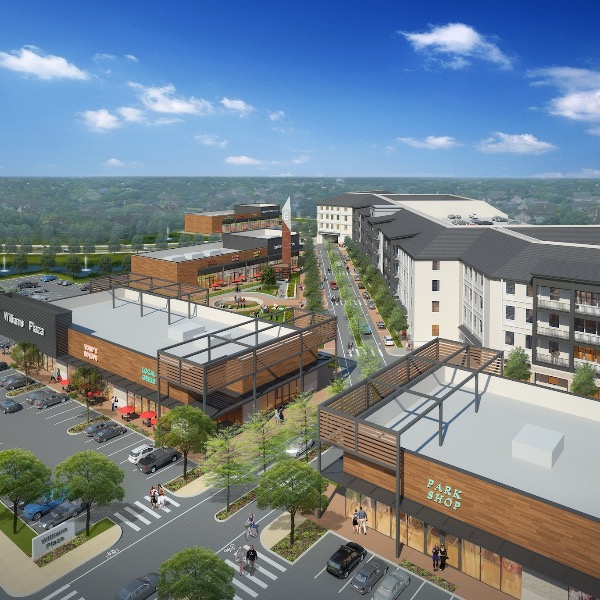 Georgetown, Texas is home to the oldest college in the state, a renowned swimming hole, and the Most Beautiful Town Square in Texas (proudly proclaimed on their city website!) And located just 25 miles north of Austin, immediately off I-35, the city is also growing like crazy. Partners Real Estate scooped up a 14.7-acre parcel where a school previously sat. They're developing The Commons at Rivery, a mixed-use development intended to draw locals and visitors alike.
Partners joined forces with Novak Brothers, who is developing a 300-unit low-rise apartment complex within The Commons. Method Architecture is designing the retail buildings and Pacheco Koch, a Westwood Company, is the civil engineer for the site. PRISM produced two marketing renderings used for project promotion and pre-leasing.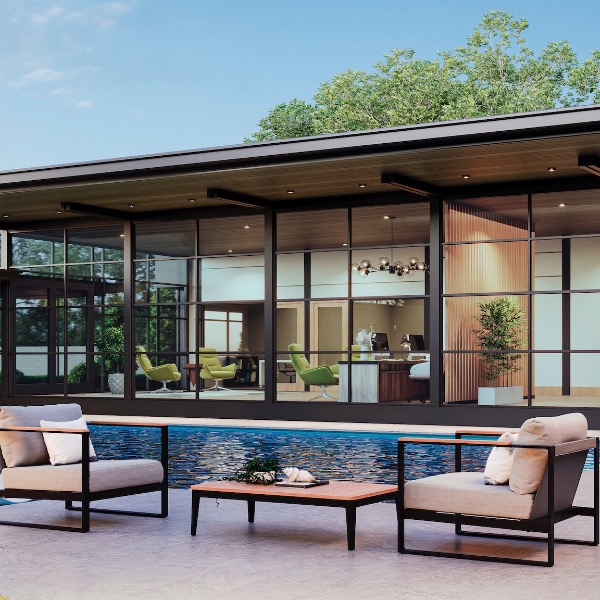 Many parts of the U.S. are experiencing record-high temperatures this summer. Here in Houston, we broke the electricity demand record for Texas on June 26. Pools offer a bit of cool respite from the harsh heat. And for developers of multifamily properties, health clubs, and wellness spas, pools are a captivating amenity to bring in more residents and members.
Our VP of operations, Sarah Amos, celebrated another trip around the sun this month. Thanks for being the glue holding us together; there's no us without U! Sending you lots of love and happy wishes, like calorie-free cake and high-impact results from low-impact exercise. Happy Birthday!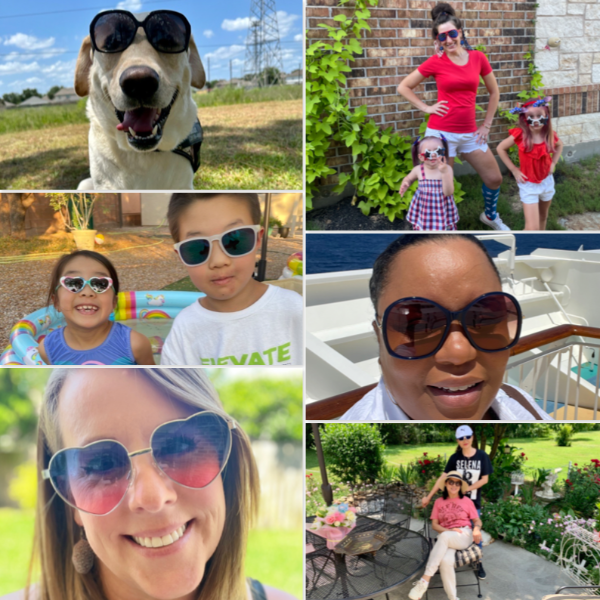 Sometimes all you need is new perspective. Maybe that's the rationale behind National Sunglasses Day? Check out how SPECtacular our team and their trusty companions looked to celebrate the occasion. Perspectives are so critical to our renderings; we hope you SEE why we wanted to mark this day!
Don't demo, RENO! DeBartolo Development just led a Houston ULI Next tour of their ELEV8 Downtown project at 1801 Smith Street. This luxury multifamily project is an adaptive reuse of a 20-story office tower. The Class A residential building promises to bring further transformation to the Houston Central Business District.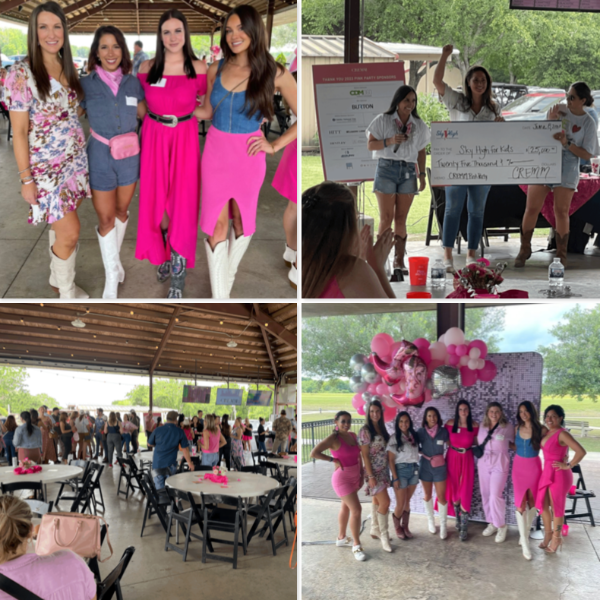 Fundraising with a bang. Deborah joined the gun-toting, boot-wearing crowd at the Houston CREMM Pink Party. It was the group's first clay shoot, benefiting Sky High for Kids. The outing raised $25,000 to benefit kids fighting pediatric cancer and other life-threatening conditions.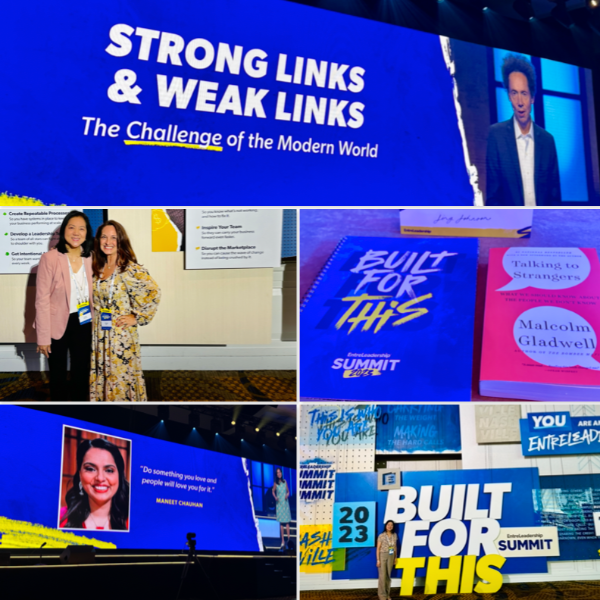 Jing recently attended The EntreLeadership Summit, and WOW, was it transformative! The annual event is an offshoot of Dave Ramsey's seminal business book, and Jing has been going for eight years. Of the stellar speaker lineup, a few stood out – Patrick Lencioni, Malcolm Maxwell, Brian Buffini, John O'Leary, and Allison Levine each shared their unique leadership perspective and how to apply it.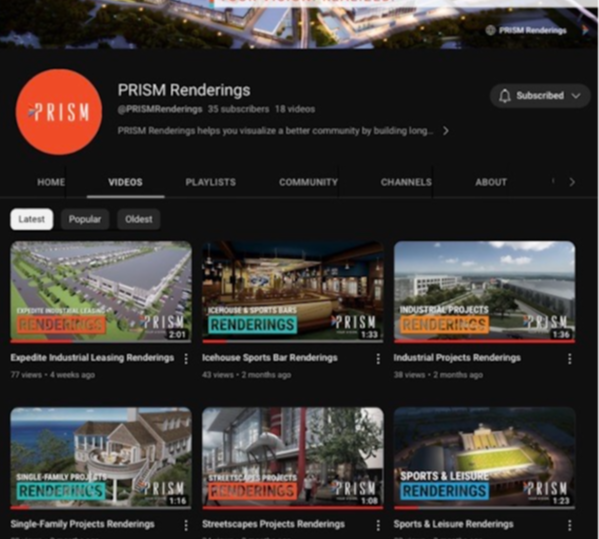 The human brain processes visuals 60,000 times faster than text. And 90% of information transmitted to the brain is visual. Our brains love images! What happens when those images are in video form? Viewers retain 95% of a message when they watch it in a video vs 10% retention when reading info in text form (stats from Forbes.com.) Videos pack a powerful punch to educate your audience on what you do and why it's valuable.
100% Satisfaction Guaranteed
We strive for exceptional client service with responsive, effective communication and a relationship-centered approach.