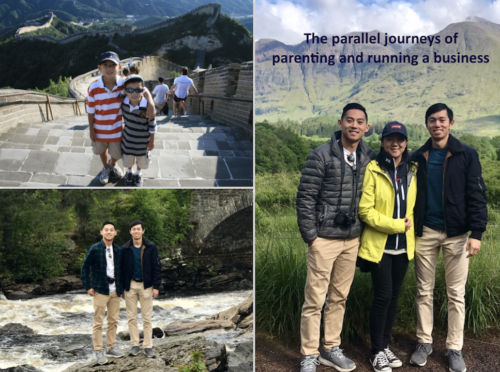 My sons were 5 and 8 when I pursued my entrepreneurial dream. They were my "why" for starting Prism. As I celebrate my younger son's 20
th
birthday today and Prism's 15
th
next week, I reflect on similarities of parenting and running a business.
Love what you do
Being a first-time business owner is like being a first-time parent—such a humbling experience. There are many unknowns and difficulties along the way. My love for my sons and passion for the business helped me get through those challenges.
Follow the actions
Behavior speaks more truth than words. As a mom and business owner, I learned to be disciplined about modeling right behaviors and walk the talk. It's been an ongoing effort that drives me to improve.
Respect the differences
I learned to nurture my sons according to their personalities and love languages so they can realize their full potentials. As a business owner, I focus on the strengths of each team member to support and empower them so they can continue to grow professionally and personally.
Learn from mistakes
I have made many mistakes in both parenting and business. Looking back, those were the most valuable lessons that shaped me to be a better parent and leader. Nothing worth having comes easy. Enjoy the journey and keep learning! #parenting #entrepreneur