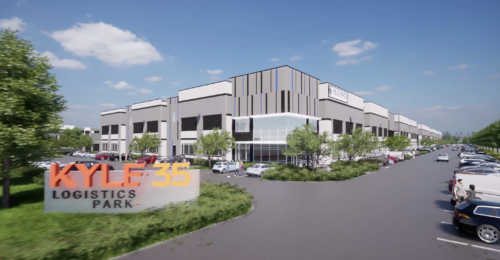 The City of Kyle may be known as the Pie Capital of Texas. But city and Hays County officials also want everyone to know the area is wide open for business. Alliance Industrial Company is putting their stake in the ground with the new Kyle 35 Logistics Park. The 1.4 million SF industrial development sits right off I-35 on the stretch known as the Texas Innovation Corridor. PRISM produced an animation for project marketing and leasing.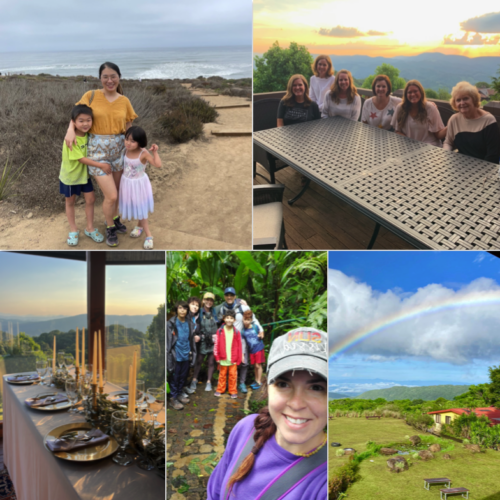 Summertime… the livin' is easy and family time is plentiful! PRISM team members are making memories all over the place. From a family wedding in North Carolina, to a fairytale visit to Disneyland, and exploring the jungles and beaches of Costa Rica, we are loving the time together with family and friends.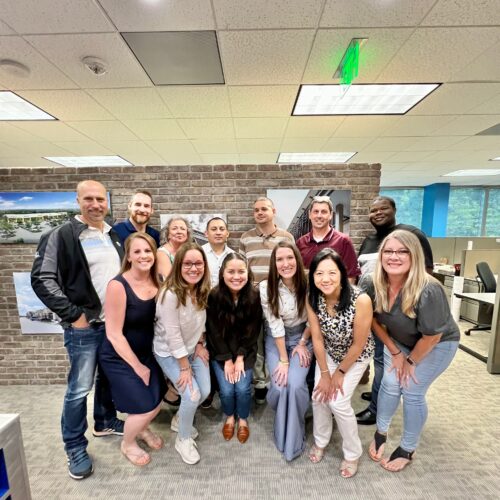 Good food and great conversation! PRISM recently visited with our friends at CDA Architects over breakfast. It was the perfect way to hear what they've been working on and what's on the horizon. How can we connect with YOU? We always love meeting with our clients and readers. Just tell us when! Reach out to Deborah Gross at This email address is being protected from spambots. You need JavaScript enabled to view it. or Sarah Amos at This email address is being protected from spambots. You need JavaScript enabled to view it. to set something up.

Signage is a fundamental element in branding living communities. Whether a neighborhood, master planned community, or a multifamily complex, the entrance sign announces the name and helps set the stage for what lies ahead. At the basic level, entrance signage provides the wayfinding to direct people into a development. It might be a simple singular sign or an elaborate gateway feature and is located at the defined border of the community. The signage design, materials, fonts/colors, and extra features like landscaping or water elements, visually communicate the community brand.
Entrance signage
is just one component of placemaking.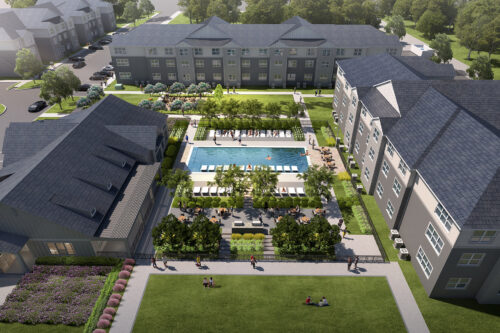 Mill Creek Residential recently acquired 16 acres near the burgeoning Beltway 8/Highway 288 intersection for its newest apartment community in the Houston area, Modera Cottingham. The sprawling three-story community will feature 360 contemporary apartment homes contained in 11 buildings, and an expansive clubhouse.
In keeping with the brand definition, home interiors will be distinguished by distinctive design and luxe finishes. The community will include refined amenities and extensive resident services. PRISM developed interior and exterior renderings for Mill Creek's marketing and leasing packages.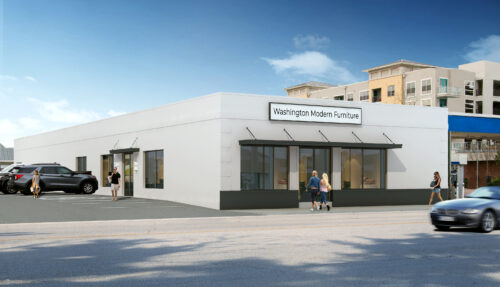 Wolf Capital Partners can see past some rough edges. The commercial development firm founded in 2019 by Zachary Wolf already has six fully leased properties that they redeveloped.
Two more redevelopments are underway, one in the Washington Corridor and the other in Greater Heights. Both areas are indisputably home to some of Houston's hottest new restaurants. Wolf hired PRISM to develop exterior renderings depicting the fully refreshed exteriors of each development.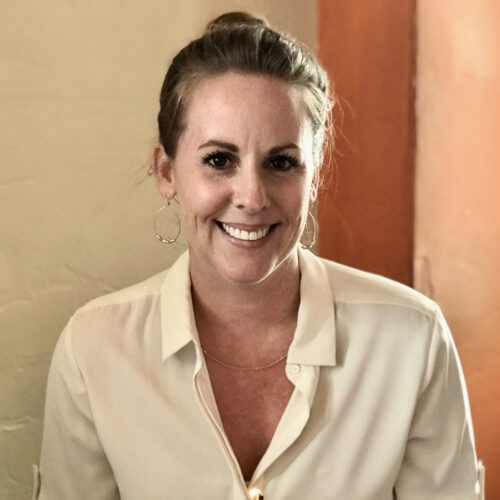 Glue, cheerleader, wrangler – she's all that, and more! Happy Birthday to our VP of Operations Sarah Amos. She holds us together, is a tireless encourager, and keeps us all on the same page. Thank you, Sarah, for your influence, ambition, expertise, and for just being you. Cheers to you!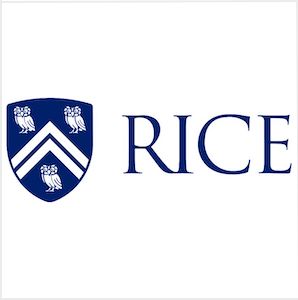 The deeper we understand our clients' businesses, the better we can serve them. With this premise, Jing recently returned to Rice University. She completed the Real Estate Investment and Development course. Learning how to analyze the commercial viability of real estate investments and developments has turned out to be an invaluable investment for PRISM.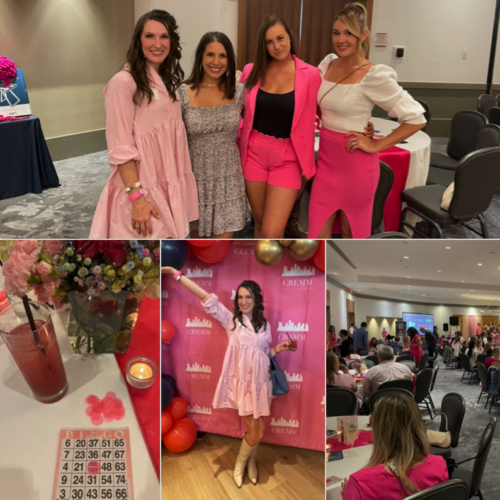 What do you get when you add pink boots and bubbles to bingo? A big donation to Sky High for Kids! Thanks to the industry organization Houston CREMM, their annual Pink Party raised over $15,000 to help pediatric cancer patients and their families. PRISM proudly sponsors CREMM and their work in our community.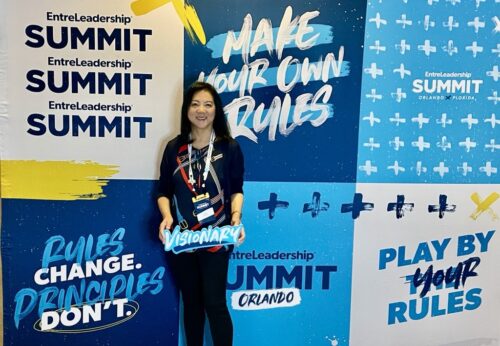 True leadership is continually learning and investing in yourself and your development. I was privileged to attend the EntreLeadership Summit 2022, my seventh time since 2016. This world-class experience has had a significant impact on my leadership journey. It's also been an inspiration in my pursuit of servant leadership every day.
100% Satisfaction Guaranteed
We strive for exceptional client service with responsive, effective communication and a relationship-centered approach.