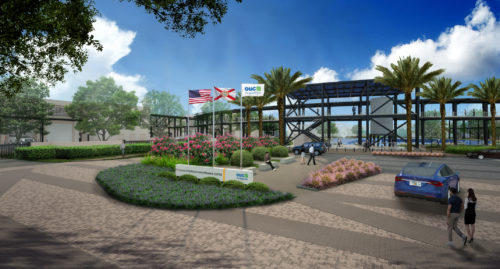 The Orlando Utilities Commission (OUC-The Reliable One) is planning an ambitious new operations and maintenance center. PRISM played a small part in making it a reality. OUC-The Reliable One selected Jacobs to design a new campus to support a growing region of their electrical service territory; it will be built on a 24-acre site in St. Cloud, Florida. PRISM developed several exterior renderings, which were used to obtain final project approvals. Ajax Construction is the project's construction manager. The operations and maintenance center is planned as a multi-phase project. Phase 1 will total almost 153,000 s.f. and have dedicated space for the warehouse, fleet maintenance, charging and fueling, a vehicle wash, and offices. The facility is designed as a net zero energy campus. In addition to supporting client goals, the project is also an example of Jacobs' commitment to the Architecture 2030 commitment to reduce carbon emissions by 50% versus 2005 levels, and achieve net-zero carbon emissions on projects by 2050.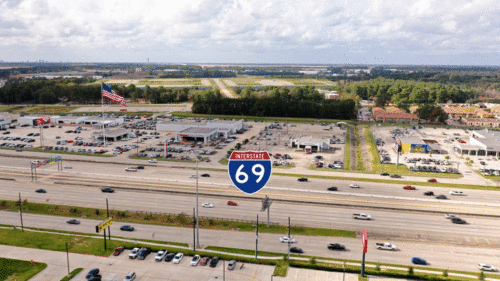 Vacancies are still low and rents are still increasing, keeping industrial properties one of the strongest real estate sectors in 2022. Seefried Industrial Properties broke ground on a 500,000 s.f. logistics center on a prime site in north Houston. The Compass Logistics Center is less than five miles north of Beltway 8, at I-69 and McKay Drive. Cushman & Wakefield commissioned PRISM to produce a 3D animation for the leasing package; Seefried Industrial Properties wanted prospects to clearly see the various loading capabilities and convenient trailer and auto parking configuration. The animation is instrumental in helping Cushman & Wakefield reach out-of-town prospective clients and provides a clear visualization of how the project will look before it is complete. Compared to static images alone, it also helps to generate excitement and show the market that the development is real and coming. The Class A Compass Logistics Center will house almost 114,000 s.f. of front-load space plus 94,748 s.f. of rear load and 209,592 s.f. cross dock. The site is bounded by McKay Drive to the east and the planned Humble Parkway to the west. Construction is expected to wrap up late in 2022.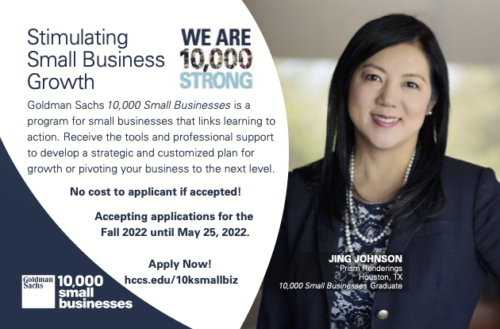 Over 99% of U.S. companies are small businesses. Yet ~50% of these businesses fail within five years. The Goldman Sachs 10,000 Small Businesses program gives small business owners the tools and professional support to succeed. Jing is a 2021 graduate and co-leader for the upcoming Fall 2022 class. Contact Jing atThis email address is being protected from spambots. You need JavaScript enabled to view it. for more info.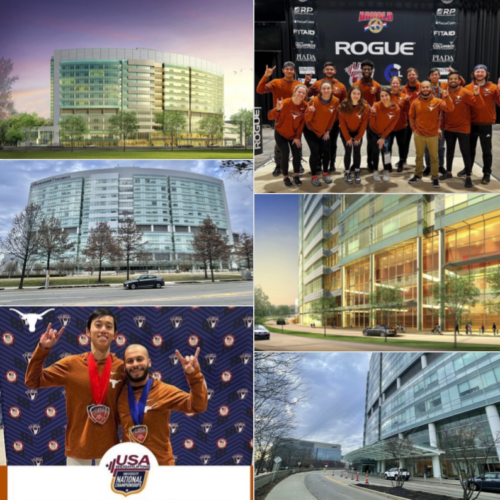 Early this month Jing saw her son Aaron compete for UT at the Arnold Weightlifting Championship in Columbus, OH. He brought home three silver medals! While there, she visited Nationwide Children's Hospital. PRISM produced renderings for this FKP project 15 years ago! We love seeing the built version of our clients' vision.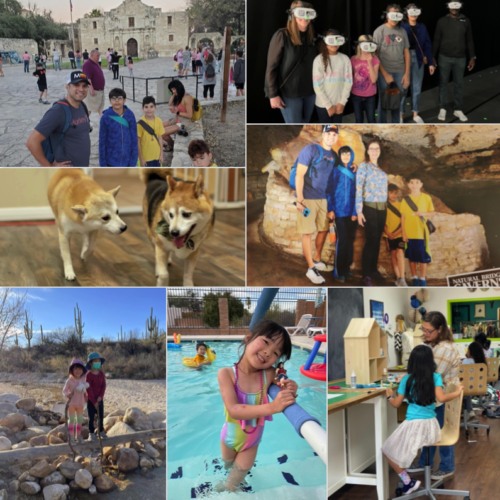 Spring is in the air and PRISM moms are on the move! From adventures in San Antonio, puppy playdates, dollhouse camp, hiking, to a (virtual) outer space experience, our team members embraced Spring Break with lots of family time. We're grateful for the balanced work culture here at PRISM. Here's to making more memories!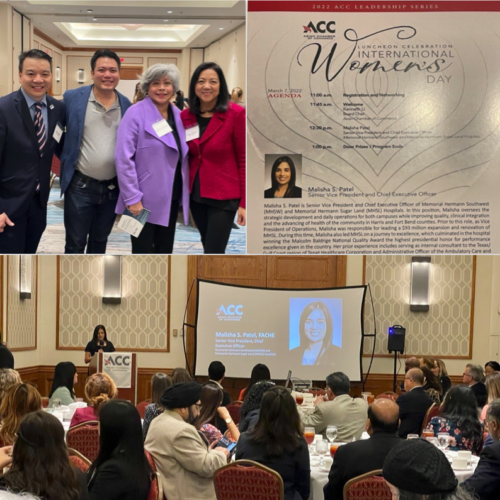 We marked International Women's Day in part by attending a special luncheon at the Asian Chamber of Commerce. Malisha Patel, mom of two boys and CEO of two(!) Memorial Hermann hospitals, was the keynote speaker. She shared heartfelt stories of her life and leadership journey. Thanks to Malisha for the infectious inspiration!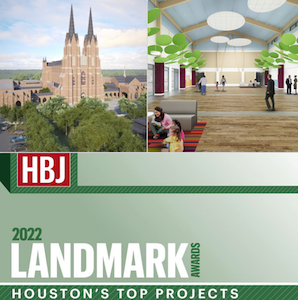 It's time again for the annual HBJ Landmark Awards. Two projects we were privileged to work on were named Finalists. The ambitious $55 million St. Martin's Episcopal Church expansion by Jackson & Ryan is a Public Assembly Finalist. The Arbor School by Studio Red Architects is an Education Finalist. Congratulations!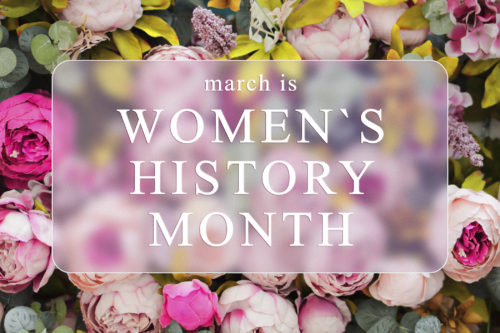 As a business with all female employees, Women's History Month is a big deal here at PRISM. Jing Johnson conscientiously structured the business to cater to working moms. She wanted to create a working environment where attending kids' school parties is equally as important as serving clients. Giving female employees such flexibility is an easy way for employers to empower women to contribute to their fullest. President Jimmy Carter proclaimed Women's History Week in 1980. In 1987, Congress designated March as Women's History Month.

Long since its days as a company town in the early 1900s, Sugar Land is now the booming hub of Fort Bend County. The city and county both routinely rank on "fastest growing" lists. Under its robust master planning effort, Sugar Land city administrators have proactively guided the development with a Land Use Plan that was approved by City Council in August 2018. In that plan, the Sugar Creek Regional Activity Center (RAC) is a designated mixed-use area that is intended to draw local and regional visitors.The District at Sugar Creek is the newest proposed development in the RAC. PRISM developed several renderings from different views as part of a rezoning request to the RAC. Kaplan Multifamily is the developer and Johnson Design Group is the architect for The District at Sugar Creek. The District at Sugar Creek is planned for a busy 8-acre corner bordered by U.S. 90A and U.S. Highway 59, the major east-west and north-south corridors, respectively. Sugar Creek RAC is currently zoned as a Business Office District; Kaplan Multifamily is requesting rezoning as a Planned Development District. The change would allow a broad mix of building uses to be incorporated into the RAC, including multifamily. The District at Sugar Creek will have two distinct areas; the larger District A will have 387 multifamily units, 15 live/work units, and a parking garage, all wrapped around a large outdoor courtyard. Just across a pedestrian-oriented street, District B will include three separate buildings for restaurant or retail use. A central lawn between the buildings will double as an event space. The Sugar Land Planning & Zoning Commission is still reviewing the zoning application and the public will have an opportunity to provide feedback in a future Public Hearing.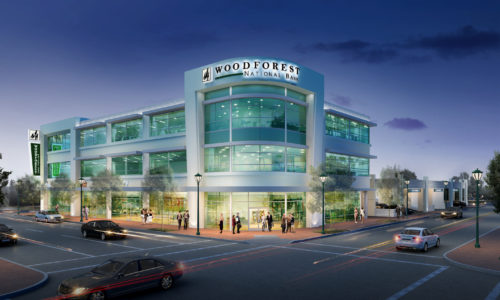 When it was built in 1962, the old Woodforest National Bank building (originally occupied by the Conroe Federal Savings & Loan Association) was considered ahead of its time. The modernist building had a simple rectangular plan and white façade, punctuated on one side with floor-to-ceiling windows. "It almost felt like somebody picked that thing up out of California and dropped it into Montgomery County," according to Jay Dreibelbis, Woodforest National Bank President and CEO. And everyone noticed the building because it was prominently located on a main corner two blocks away from the county courthouse and Conroe City Hall. A new and equally attention-grabbing building now sits in its place, another landmark for Woodforest National Bank. PRISM produced the promotional renderings for LA Architects back in 2020. The sleek glass building opened to customers earlier this month, and E.E. Reed Construction, L.P. was the general contractor. LA Architects designed the 3-story building to house the bank and provide leasable Class A office and retail space. The building totals 32,800 s.f.; Woodforest has its full-service branch bank on the first floor. The spacious lobby has warm interior finishes and places for customers to sit and work. The commercial banking team is located on the second floor, where there is additional office space.
100% Satisfaction Guaranteed
We strive for exceptional client service with responsive, effective communication and a relationship-centered approach.