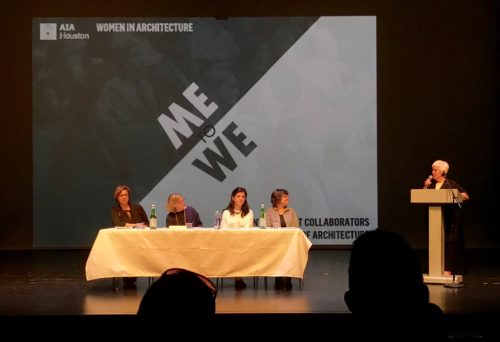 PRISM was founded to help clients leverage their project images as a business tool. PRISM is uniquely qualified to deliver on this promise because most of our project managers have advanced architectural degrees and have worked for architecture and development firms. To stay active within the architectural community, PRISM supports several AIA Houston events. In March PRISM sponsored a session of the Christopher Kelley Leadership Development Program (CKLDP) and in May we attended the participants' graduation. This national leadership program is geared toward mid-career professionals, providing them a broad spectrum of targeted classes for firm management. Many thanks to Courtney Brinegar, project manager at Burditt Land|Place and a graduate of the inaugural Houston CKLDP class, for inviting us to participate. PRISM also sponsored the AIA's Women in Architecture (WiA) 2019 Equity Series in April. We were proud to support and attend the panel discussion: Me to We – An Authentic Look at Collaborators in the Practice of Architecture. The panelists offered their individual and collective insights on critical topics such as the current challenges for women within architecture and the different paths for leadership roles within architectural firms. Our thanks to Caitlin Scott, Associate at Dillon Kyle Architecture for the invite. Not only do events like these keep us connected to current developments within the practice of architecture, they are also in line with our commitment to grow leaders and reflective or our all-female team.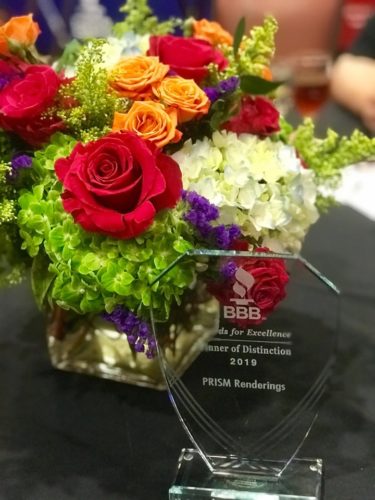 For the fourth year in a row, the Better Business Bureau awarded PRISM an Award of Excellence. The award recognizes businesses for their commitment to quality in the workplace. The BBB is often thought of as a business-to-consumer organization. We see it as another way to measure our business practices, value provided, client service, and reputation in the community, all judged by a diverse panel who are not our peers. It's an outside perspective on our business that we use to evaluate areas of improvement.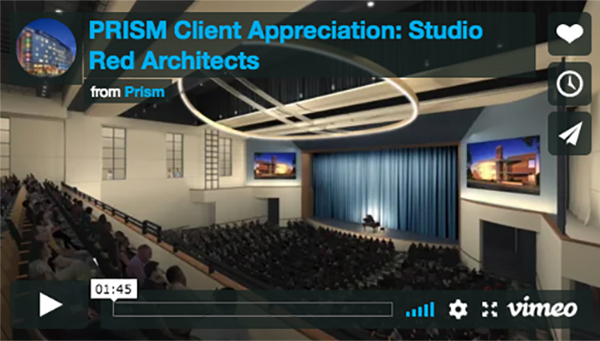 Studio RED Architects' portfolio is diverse for sure, but the firm may best be known for its expertise in assembly spaces. From intimate worship facilities to grand performing arts centers, the firm has unique expertise in designing spaces to foster the performer/audience relationship. AIA Houston chose Studio RED for their 2015 Firm of the Year Award. Special congratulations to Studio RED founder Pete Ed Garrett, for his recent elevation to the AIA College of Fellows. Fellowship is one of the highest honors the AIA bestows, granted to only 3% of licensed architects.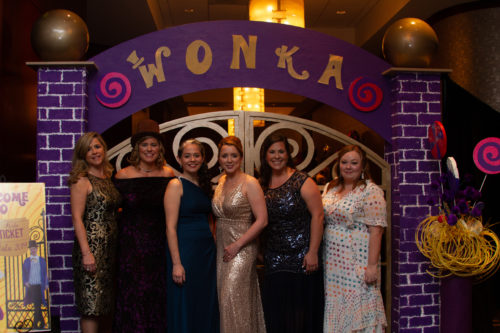 The name says it all: Including Kids is a non-profit organization that helps people with autism and related disabilities maximize their individual potential by using applied behavioral analysis in order to achieve meaningful inclusion in the community. PRISM is supporting their worthwhile work as a part of our giving program. We sponsored their recent gala, which is their only fundraising event. "Your Golden Ticket to a World of Possibility" was a fun, colorful Willie Wonkaesque-themed gala with chocolate factory gates and life-size candy! Funds raised that evening will help sponsor community outreach events like workshops, trainings, young adult social events, autism-friendly bingo nights, job coaching and much more. By fostering an environment built around the mantra, "instruct, inspire, and include," Including Kids is creating a truly inclusive society where every child is given the opportunity to succeed.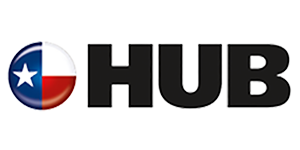 We hope you choose PRISM for the value our renderings and animations add to your projects. For those times when your public projects require minority-certified business participation, we've got that covered too! PRISM is certified as a State of Texas historically underutilized business (HUB), a City of Houston Minority Business Enterprise (MBE), and City of Houston Women Business Enterprise (WBE). If you are pursuing a project and want to list PRISM to fulfill your requirement, please contact Jing to discuss the details and obtain a copy of our certificate.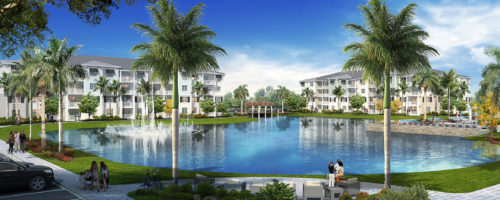 MORGAN, Inc. continues to expand its Pearl brand of luxury apartments. PRISM developed the renderings to help MORGAN market their newest multifamily development, The Pearl Riverland, in Fort Lauderdale, Florida. A total of 252 units are housed in six four-story buildings, located around a new lake. The units range from one to three bedrooms and feature the high-end finishes The Pearl brand is known for. MSA Architects designed the development. MORGAN has 12 Pearl apartments open in California, Arizona, Texas, and Florida, with several more in development or opening soon.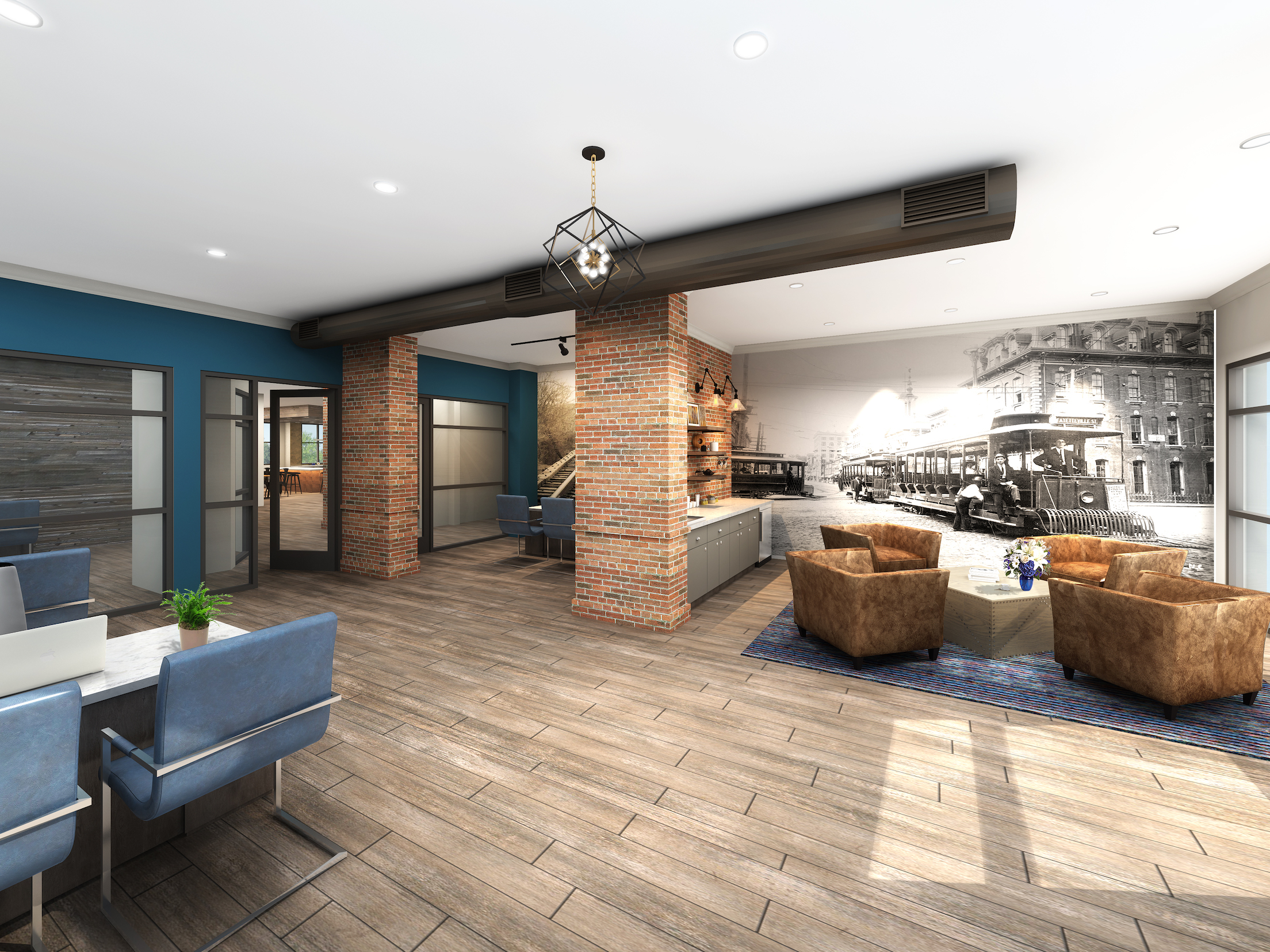 Luxury apartment complex West End Station opened in March in the shadow of downtown Winston-Salem, North Carolina. Developer DPJ Residential of Charlotte teamed with architect Axiom Architecture and interior designer/stager Stage Your House to bring the vision alive for an industrial contemporary building amidst renovated historic lofts. Linda Wendelken, owner and designer at Stage Your House, hired PRISM to do early phase renderings to help communicate the design details. Despite no previous experience working directly with a rendering firm and without developed CAD files, Linda worked closely with PRISM to produce several different interior views of amenity areas and inside the apartments. "The staff at PRISM walked us through what we needed to send them, like pictures, drawings, paint colors, other furniture, and accessory items – all the items needed for the developer's vision for the project to show," Wendelken said. She added that she was intimidated initially, but during the process and even with project changes and design changes from the architect, the regular communication with PRISM kept things on track. Perhaps her highest compliment – "When you look at the rendering and stand in the clubhouse, you can see the rendering truly matches our finished project! Thank you for helping us show off this vision." West End Station has 229 units with 1- and 2-bedroom floorplans. Units have high-end finishes. There is a saltwater swimming pool surrounded by elevated courtyards with a fire pit, leash-free dog park, two-story clubhouse, enclosed parking for 300 cars and available electric car charging.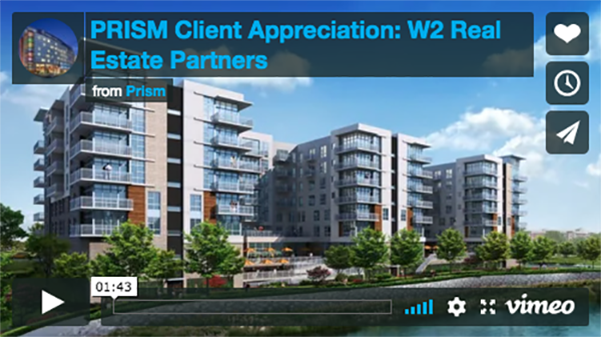 W2 Real Estate Partners is the successor to Simmons Vedder Partners' commercial and multifamily development operations. Based in Austin, W2 has developed a varied portfolio including mixed-use, student and senior housing, office, multifamily, and warehouse. Steve Freche, Managing Partner at W2, has relied on PRISM for renderings to use throughout the development process on several of their projects. W2 has projects across the Sun Belt and the Midwest.
Come on over to our virtual place and see what's new! Thanks to the leadership of April Guzik and the team at Limb Design, the PRISM website has a fresh new look on several pages. Our Portfolio page now clearly showcases the stunning projects our clients entrusted us to visualize through renderings and animations. You can see the women who make the magic happen and their individual roles on our Leadership page. The News page is now easier to navigate. Our appreciation and thanks to Limb Design for their vision, patience, and outstanding work!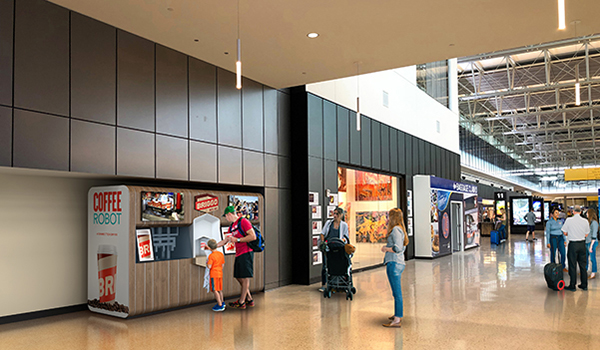 Your favorite new barista just may be a robot. PRISM is working with an inspiring new coffee company, Briggo, and they are planning to change the world of custom hot drinks with distinctively delicious coffee and tea brewed at self-serve kiosks. Briggo has already expanded from its Austin base and has ambitious plans for more new "coffee haus" locations in 2019. The company is committed to providing the highest quality coffee, which they trace from source to finished products, and lower waste production. Whether ordered remotely from their app or at the coffee haus, customers get fully customizable, gourmet espresso drinks on demand. PRISM has produced some renderings to showcase how Briggo's compact kiosks can work in their proposed airport locations. These coffee hauses have already been installed in a variety of settings like convention centers, offices, and in high-traffic outdoor areas. Fast Company magazine just listed Briggo to their 2019 Most Innovative Companies list. It's the dawn of #connectedcoffee.
100% Satisfaction Guaranteed
We strive for exceptional client service with responsive, effective communication and a relationship-centered approach.