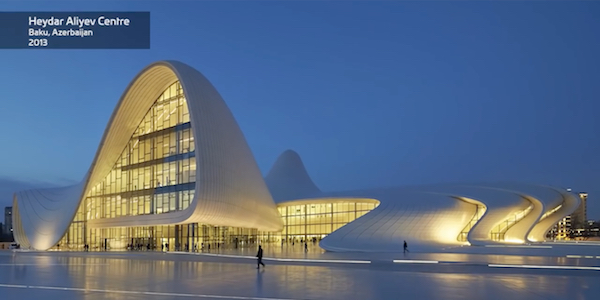 On this last day of Women's History Month, we want to acknowledge the groundbreaking work of architect Zaha Hadid. She is often cited as the world's top female architect. During her life and even posthumously her work achieved an extensive list of accolades, including the Pritzker Prize (the first woman to receive it), the Stirling Prize, the Thomas Jefferson Medal in Architecture, and the European Union Prize for Contemporary Architecture. Personally, she was appointed Commander of the Order of the British Empire, ranked on Forbes' list of "The World's 100 Most Powerful Women", and was named by Time as an influential thinker in a TIME 100 issue. She's been cited as "The Queen of Curves" for the organic form so much of her work takes. Jing visited China in 2019 and had the opportunity to visit the Hadid-designed Morpheus hotel. It is located in the $2.4 billion City of Dreams mega-resort and casino complex in Macau. Hadid died on this day in 2016. Her work will forever be an inspiration for us.
PRISM Renderings is well-prepared to continue providing the robust service you depend on. As many of our clients transition to working from home or limiting office visitors to reduce their potential for exposure to COVID-19, PRISM's project management, business development, client support, and other operational teams and systems are continuing to work together to meet our standard for excellence. Do you want to meet to discuss a project? PRISM is ramping up video conferencing to continue connecting with clients and prospects, in lieu of visiting at their offices during this time. Contact us today with any questions or project needs: https://new.prismrenderings.com/contact/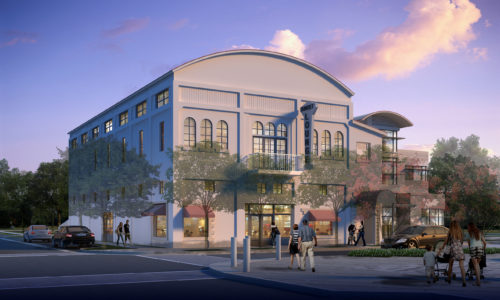 Once the venue for such jazz greats as Ella Fitzgerald, Count Basie, and Louis Armstrong, the Sunset Lounge has been sitting relatively quiet for years. The West Palm Beach Community Redevelopment Agency (CRA) is changing that and reviving a larger part of the West Palm Beach Historic Northwest District where the notable building is located. The Sunset Lounge was a preeminent destination during the Jim Crow era, drawing huge crowds to see the prominent African American musicians of the time. After years of planning and community input, the CRA is renovating and expanding the Sunset Lounge to create an art and performance venue and making additional outdoor enhancements. PRISM created multiple renderings to help promote this significant community project. The lounge restoration includes a renovated bar and new full-service restaurant on the first floor, and conversion of the second floor back to a dance hall and stage. A new 7,200 s.f. addition will house the restaurant kitchen, bathrooms, performer dressing rooms, the box office and lobby. It is the centerpiece of a larger renewal project that includes a new park and pedestrian corridor. Heart & Soul Park is a musically-themed outdoor venue adjacent to the Sunset Lounge. It will provide overflow entertainment space as well as an active park for community events. The 7th Street project is a redesign of the pedestrian walkway directly in front of the park. It connects the park to the restored and soon to be newly constructed shotgun houses that were typical of the 1940s and 50s. These houses will be for small business and entrepreneurial opportunities. As reported by WPB Magazine, " The redevelopment of this celebrated site will pay homage to the rich jazz and black history of the area and celebrate its significant legacy and impact, ultimately transforming the Sunset Lounge into the epicenter for a new African-American cultural tourism destination." All three projects should be completed by spring 2021. Satchmo himself would be proud.
Since the St. Anthony of Padua Catholic Church started in 1997, it has grown 2,400%. This parish in The Woodlands opened with 300 families and now numbers 7,500. Every aspect of their facilities is strained. Working with Jackson & Ryan Architects, the parish embarked on their Horizon capital campaign to complete three new buildings "to encounter God and Community." PRISM developed renderings to effectively showcase the projects the campaign will address. The existing multipurpose space will be remodeled into the campus Sheltz Hall Welcome Center. It will feature a cafe with casual seating, additional adult meeting rooms, an indoor playscape, and renovated bathrooms. It will be open to the community all week. A new multipurpose building will be used primarily for youth ministry and the school; it can also be used for large event space and overflow Masses during Christmas and Easter. The existing school cafeteria will be relocated to this building, and it provides a dedicated space to serve all youth ministry programs throughout the week. A new chapel will provide a desperately needed additional space for everyone to encounter God. The current chapel and sanctuary are used for adoration; it is the only space for the sacrament of penance, and cannot accommodate all the requests for weddings and funerals due to scheduling conflicts. The new chapel will alleviate space conflicts and allow the current chapel to become a perpetual adoration chapel.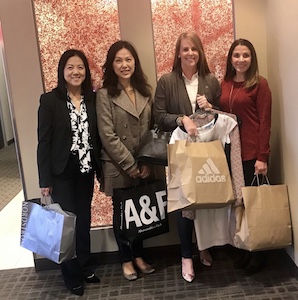 During February we celebrated Houston women, starting with one of our own. We honored our VP of Project Management, Vivian Peng, with a decadent birthday lunch at Maggiano's. After our meal, we took part in the annual Dress for Success Send One Suit (S.O.S.) clothing drive. Dress for Success is a national organization with a mission to empower women to achieve economic independence by providing a network of support, professional attire, and the development tools to help women thrive in work and in life. Dress for Success Houston has a beautiful new facility near Greenway Plaza where patrons shop for free clothing and receive career education. Clothing and professional accessory donations are accepted any time, Monday - Friday, 9:30 a.m - 4:00 p.m.
The Coronavirus has been on many people's minds these days. However, it's personal to me. I recently completed the 14-day voluntary quarantine after my annual January trip to China. It was such an unforgettable experience. I was heartbroken and in awe to see the empty streets and closed businesses instead of large crowds and busy shops. Despite all the depressing news each day, being a "professional optimist", I chose to focus on the upsides amongst all the adversity and challenges. For starters, I'm happy to report that all of our families, friends and production team members are safe and healthy! I was able to spend a week with my parents to celebrate the Lunar New Year and their combined 170th birthday! Secondly, our production teams are keeping up with the heavy workflow, despite the many transportation and logistical barriers. I'm deeply touched by their can-do spirit. It allows us to serve our clients here with full capacity. Technology has truly played a crucial role during this difficult time. Finally, I'm confident that the around-the-clock global efforts by many medical experts and healthcare scientists will win the battle against Coronavirus soon. Blessings to all of PRISM's friends and clients for their health and well-being!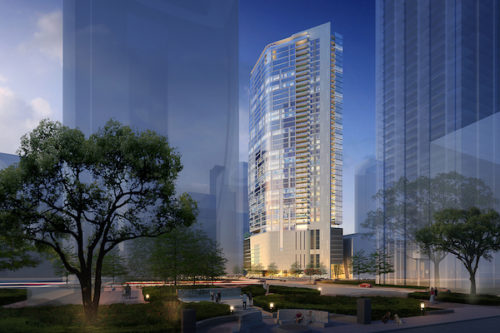 Hines is adding more luxury living in downtown Houston. Construction started in Q1 2019 on The Preston, the tallest multifamily tower downtown. Muñoz + Albin Architecture won the invite-only design competition for this coveted parcel, the site of the former Houston Chronicle parking garage. The new 46-story high rise will have 373 residences, including 10 penthouse units on levels 44 and 45. The sky deck on level 46 will provide unmatched panoramic views of the Houston skyline and include a private resident dining room and catering kitchen. Other amenities include a 24-hour concierge, valet parking, a gym with on-demand virtual fitness classes, co-working spaces, social lounges, pet spa, bike shop, and a resort-style pool on the 10th level surrounded by cabanas, daybeds, and a yoga lawn. There will be 6,800 s.f. of curated street-level retail and restaurants. Mayfield and Ragni designed the modern, edgy interiors. Muñoz + Albin hired PRISM for several exterior views of this exclusive property, to use in publicity and pre-leasing/marketing efforts. They sited the tower at a 45-degree angle to the surrounding streets, both showcasing the tower's concave west façade and providing residents longer panoramic views between buildings. The interiors feature details designers included to pay homage to the site's past, such as the embossed typography in the structural columns. Leasing will begin in the first quarter of 2022 and construction is scheduled for completion late in 2022.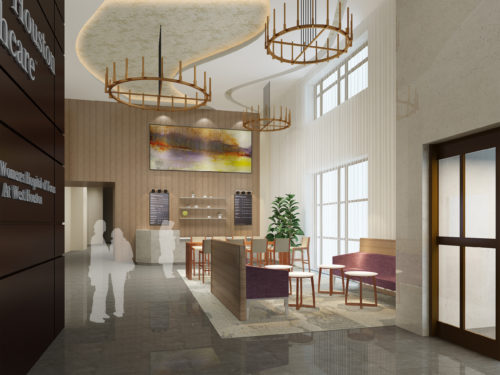 PRISM worked with Allen Swift, AIA, at Heitkamp Swift Architects and interior designer Belinda Bennett, ASID, at Bennett Design Group to produce renderings for HCA Houston Healthcare West. The hospital used the renderings for internal promotion in order to secure funding for lobby and other interior improvements at their expanding campus on Richmond, just outside Beltway 8 on Houston's west side. HCA Houston Healthcare is a leading provider of healthcare in the Houston area offering a range of programs that meets the needs of people of all ages with conditions ranging from acute to chronic illnesses as well as routine care. They are also nationally recognized for treatment in orthopedics, women's care, weight loss surgery, breast imaging and more, at facilities like The Woman's Hospital of Texas, Texas Orthopedic Hospital and other Centers of Excellence.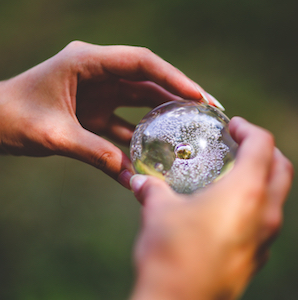 What are investors, developers, architects, and contractors betting on for 2020? Here are views from varying perspectives – reporter Ralph Bivins, advisory firm Baker Tilly, Bisnow Houston, and commercial real estate firm Avison Young. Veteran Houston real estate writer Ralph Bivins shared his 2020 predictions in a recent newsletter. For commercial real estate, Mr. Bivins' crystal ball sees: a slight slowdown in industrial construction starts though the sector will remain hot; more new amenity-rich Class AA office space despite the current 20% vacancy rates due to the "flight to quality"; and a denser Inner Loop leading to more multifamily, office, and retail space. HBJ asked experts from advisory firm Baker Tilly, and they see interest in Opportunity Zones remaining high, though they caution that the benefits of these developments vary greatly and should be considered on a deal-by-deal basis. They are optimistic about incentive deals in general, due to the broad discretion Texas cities have when putting together incentive packages targeted to specific industries. Bisnow Houston foresees the healthcare sector to be the city's largest job creator in 2020. The evolution in healthcare delivery continues to impact providers' real estate strategies; outpatient facilities are still popular due both to easy patient access relative to the Med Center, and higher revenues for hospitals. CRE company Avison Young laid out the ten general trends they see impacting investment and construction. Highlights include increased resilience in buildings of all types, more emphasis on placemaking in mixed-use developments, a rebirth of retail that incorporate digital and mobile technologies for experiential immersion, and a push for wellness in office spaces to aid HR departments in the war for talent.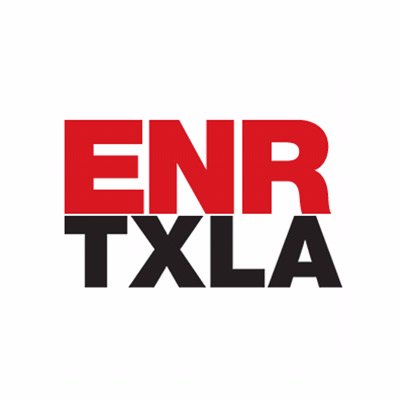 ENR Texas & Louisiana magazine again invited Jing to be a judge in their Top Young Professionals program. This is the fifth time for Jing to provide her industry insights and expertise to the annual program, which honors 20 professionals under the age of 40 who have shown extraordinary leadership and service to the AEC industry during their career. Congratulations to all the winners: Abelardo Salinas, Project Manager/Chief Innovation Officer, LNV Inc. Andrea Gossard, Senior Advisor, Cooper Project Advisors Anthony Schoenecker, New Orleans Field Services Section Manager, Modjeski and Masters Brandon Klenzendorf, Senior Engineer, Geosyntec Consultants Inc. Eric Friedman, Senior Technical Consultant, Golder Associates Giovanni Zavala, Project Manager, Archer Western Construction LLC Hannah Sargent, Architect, Gensler Jennifer Snape, Managing Partner, Batture LLC Jong Kim, Technical Designer, Gensler Joseph D. Williams, Senior Superintendent, CORE Construction Services LLC Kate Howell, Senior Associate, Interior Designer, REES Megan L. Crutcher, Principal, Odyssey Engineering Group LLC Michael Rotolo, Chief Operating Officer, Rotolo Consultants Inc. Michael Suarez, Project Manager II, Archer Western Construction Nick Moldaner, Vice President, Palmisano Patrick Ray, Operations Manager, Brasfield & Gorrie Robert Poche, Division Vice President and Director Asset Management Group, Jacobs Ryan Carter, Senior Project Manager, Manhattan Construction Co. Steve Hirst, Transmission Department Manager, Burns & McDonnell Tim Pach, Project Manager, Stanley Consultants
100% Satisfaction Guaranteed
We strive for exceptional client service with responsive, effective communication and a relationship-centered approach.