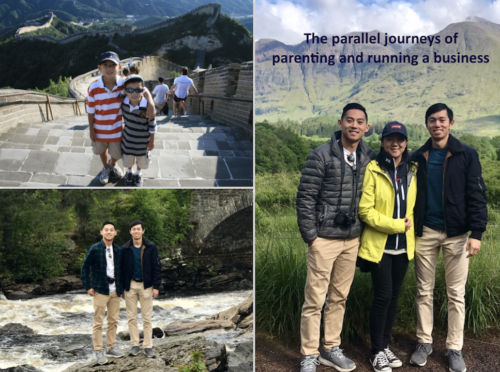 My sons were 5 and 8 when I pursued my entrepreneurial dream. They were my "why" for starting Prism. As I celebrate my younger son's 20thbirthday today and Prism's 15thnext week, I reflect on similarities of parenting and running a business. Love what you do Being a first-time business owner is like being a first-time parent—such a humbling experience. There are many unknowns and difficulties along the way. My love for my sons and passion for the business helped me get through those challenges. Follow the actions Behavior speaks more truth than words. As a mom and business owner, I learned to be disciplined about modeling right behaviors and walk the talk. It's been an ongoing effort that drives me to improve. Respect the differences I learned to nurture my sons according to their personalities and love languages so they can realize their full potentials. As a business owner, I focus on the strengths of each team member to support and empower them so they can continue to grow professionally and personally. Learn from mistakes I have made many mistakes in both parenting and business. Looking back, those were the most valuable lessons that shaped me to be a better parent and leader. Nothing worth having comes easy. Enjoy the journey and keep learning! #parenting #entrepreneur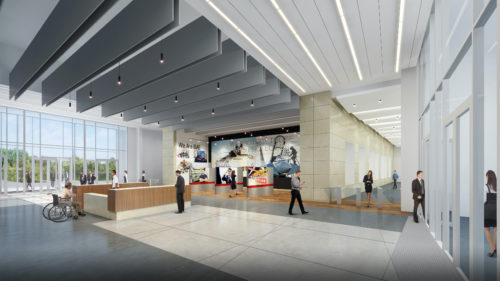 More big tech is heading to northeast Austin. Global aerospace and defense technology company BAE Systems just announced their plans for a 38-acre campus at the Parmer Business Park. Karlin Real Estate owns the site and is developing the $150 million campus. More than 1,400 employees will occupy the campus when completed, expected to be in 2022. Design architect is STG Design. PRISM worked with the project team to create many interior, exterior, and aerial-view renderings for this project. The expansive site will allow BAE Systems to increase their operations in Austin; all 700 current area employees will relocate to the new campus. The site location is also ideal, being in close proximity to the U.S. Army Futures Command and Austin's tech accelerator, Capital Factory. BAE works with Army Futures Command to study and develop new technology. And BAE is a member of Capital Factory's Innovation Council, which is an incubator for startups and small businesses developing new defense technology for the U.S. military. The Austin economic development initiative Opportunity Austin assisted in the deal. Half of the space in the new campus will be dedicated to manufacturing, for both classified and unclassified work. There will also be research, development, and lab space, along with extensive employee indoor and outdoor amenity areas. The current design includes 390,000 s.f. of space.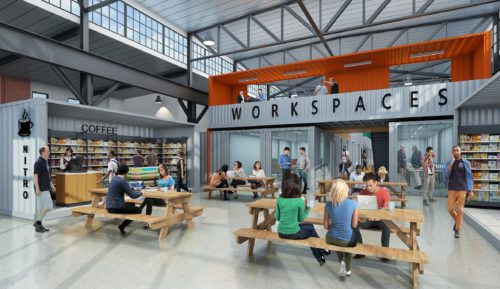 When developer Andrew Kaldis says he makes choices based on personality, he isn't kidding. Since 1981, Kaldis has been on a mission to renovate the forgotten and neglected older gems of Houston's urban building stock. He feels historic properties, especially, are what inject personality into Houston. His development company has renovated dozens of buildings and given them new life as shopping centers, offices, retail space, and apartments. His newest endeavor will reimagine an industrial building in Houston's buzzy East End neighborhood into a creative workspace with retail and restaurants. IRONWORKS is a 60,000 s.f. renovation of the historic Cameron Iron Works building, built in 1935. The expansive interior will be fit out with converted shipping containers that will house both workspaces and pop-up retail areas. The Market will feature a variety of food options with communal seating in the open area between containers. A main Boardwalk will serve as the connective spine through the space. Double-stacked containers will also feature finished roofs, providing additional work and collaboration areas. PRISM worked with architect Nicholas Becraft to produce renderings to help with marketing and pre-leasing efforts. Construction is underway and anticipated to be complete by the end of 2020.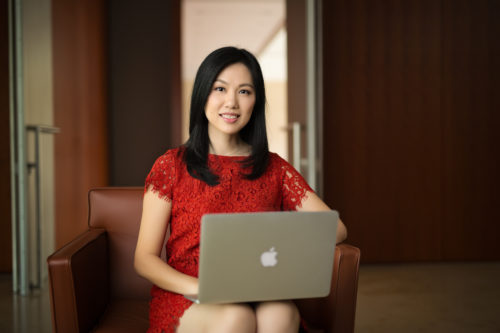 Six years ago we welcomed Vivian Peng to PRISM as our VP of Project Management. On this milestone, we recognize your passion, hard work, attention to detail, and the loyalty you've displayed since day one. Thank you for choosing to be part of our PRISM family and helping grow the company into what it is today.Happy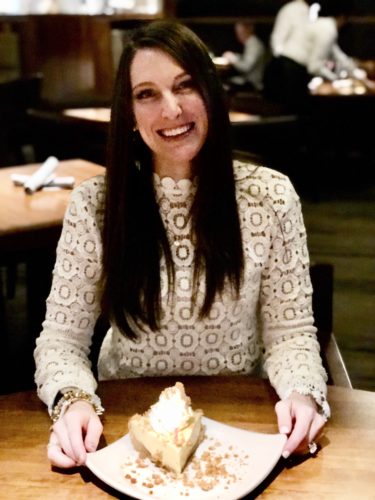 A smile is the prettiest thing you can wear. That must be why our VP of Business Development Deborah Gross always looks gorgeous! Her infectious personality makes others smile too. We celebrate this, along with her boundless contributions and dedication to our team fun. We hope you had a fun and fabulous Birthday!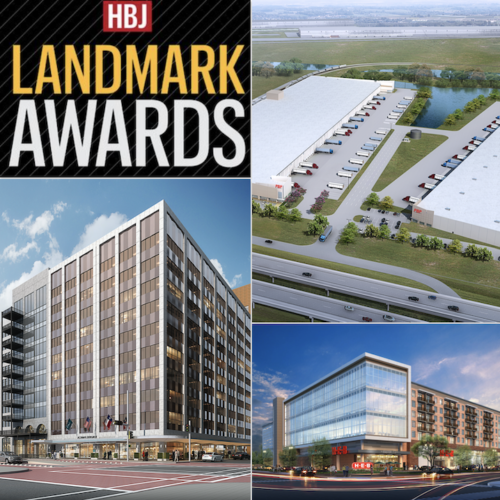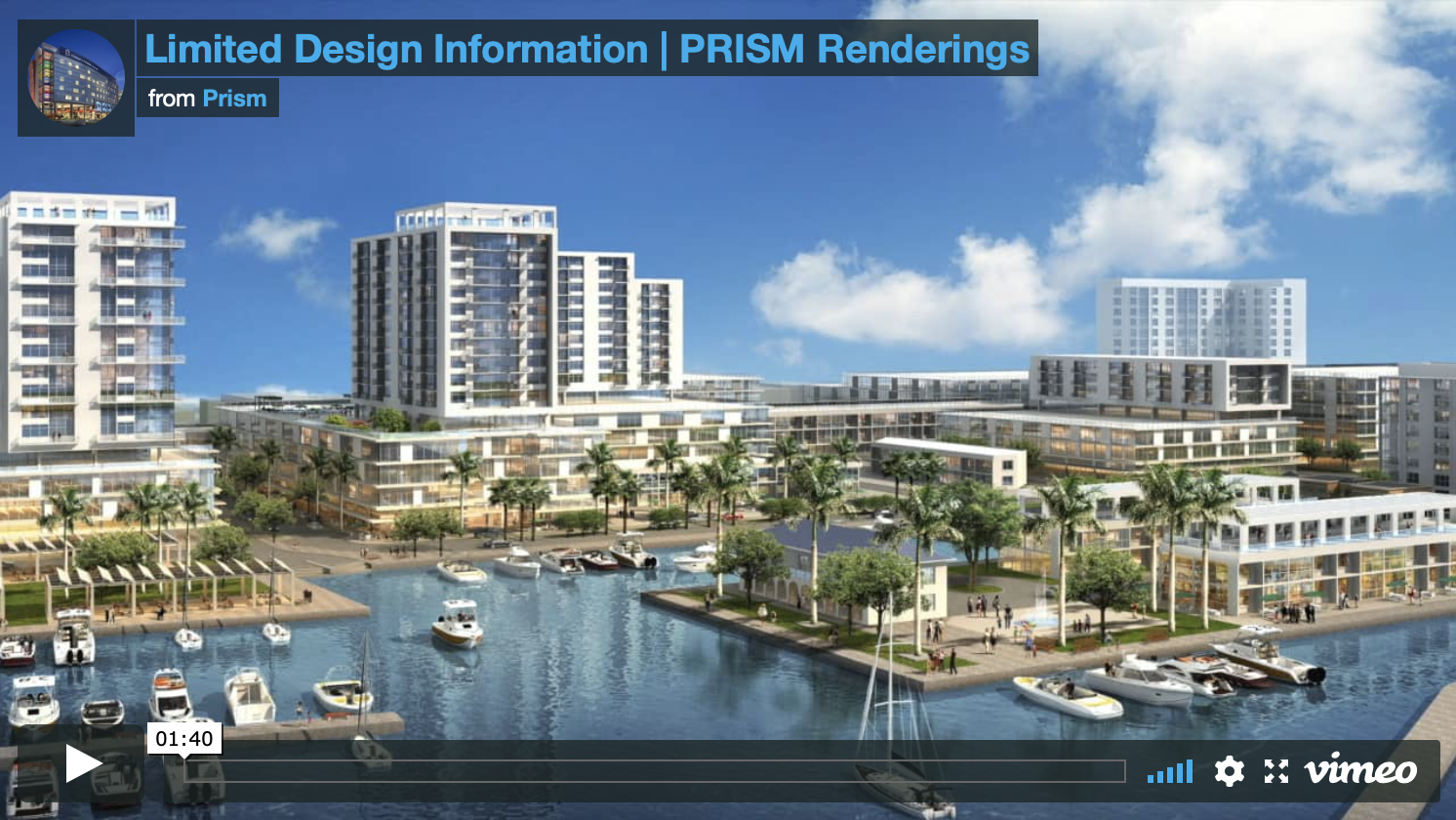 When it comes to renderings, most people immediately think of the highly polished images of buildings or interior spaces created for marketing brochures or leasing packages. However, renderings can play a much broader role than that, even before projects have officially begun. PRISM has been working with owners, developers and architects on numerous projects that rely on renderings to pass a crucial step in the project lifecycle. Prior to the true start of the conceptual design phase, our clients may require project visuals for investor packages, city council meetings, planning committee reviews, and potential tenant presentations. The common thread for these projects is the lack of design information available. Some potential projects don't even have a site selected yet. What exists is merely a concept or vision inside our client's head. Since the PRISM project managers all have architectural backgrounds, we are able to interpret the idea and then illustrate it in the tangible form. When we say, "Your vision. Realized." it is this process of collaboration where we aim to deliver value to our clients. The video above showcases several renderings and the limited information PRISM received to develop them.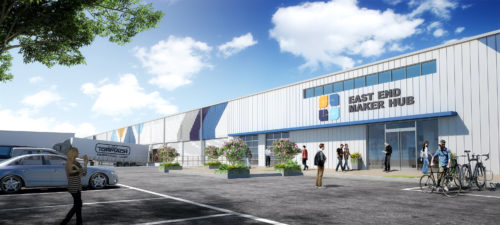 Makers are entrepreneurs ranging from product inventors, fabricators and small-batch manufacturers to crafters, artists, glassblowers, ceramicists and more. Houston's emerging Maker Movement is bringing together creative problem solvers through open-source collaboration and the use of powerful technology like 3D printers and industrial machinery. Soon, the city's up-and-coming East End will be home to Houston's only industrial makerspace and manufacturing center. The new 300,000 s.f. East End Maker Hub is set to open later this year at 6501 Navigation Blvd and aims to redefine entrepreneurship by providing equitable access to affordable production space—along with other tangible support for small businesses like workforce training and programming with community partners. PRISM provided the renderings to assist in marketing available lease space at the Maker Hub by visually highlighting the building's features and amenities to potential tenants and local organizations. Urban Partnerships Community Development Corporation, an experienced nonprofit developer, and TXRX Labs, a manufacturing and hardware innovation incubator, formed a joint venture to overhaul an existing aging industrial building in the East End. Along with several key Project Partners, the team leveraged $1.25 million in equity to raise $37 million in capital using vehicles like New Market Tax Credits. When completed, the massive facility will include areas for Crafting, Innovation, Light Fabrication, and Heavy Fabrication and will provide grassroots economic stimulation and job creation for the area. Per the East End Maker Hub website: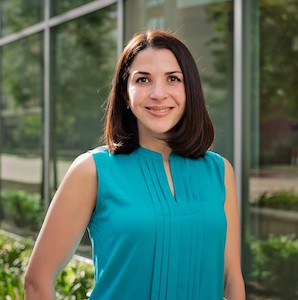 Again this month we're celebrating our Accounting Manager Amanda Greer. She joined PRISM one year ago; we often wonder what we did without her! Thanks to Amanda for her contributions, leadership, and being such a vital part of our success this past year. Happy Anniversary, we are the blessed to have you on our team!
National Dog Day is recognized worldwide annually on August 26th. Dogs are not our whole lives, but they definitely make our lives whole! PRISM will be celebrating National Dog Day by spoiling our furry sons and daughters even more. The annual canine celebration recognizes the value dogs bring to our lives and encourages dog rescue.
100% Satisfaction Guaranteed
We strive for exceptional client service with responsive, effective communication and a relationship-centered approach.