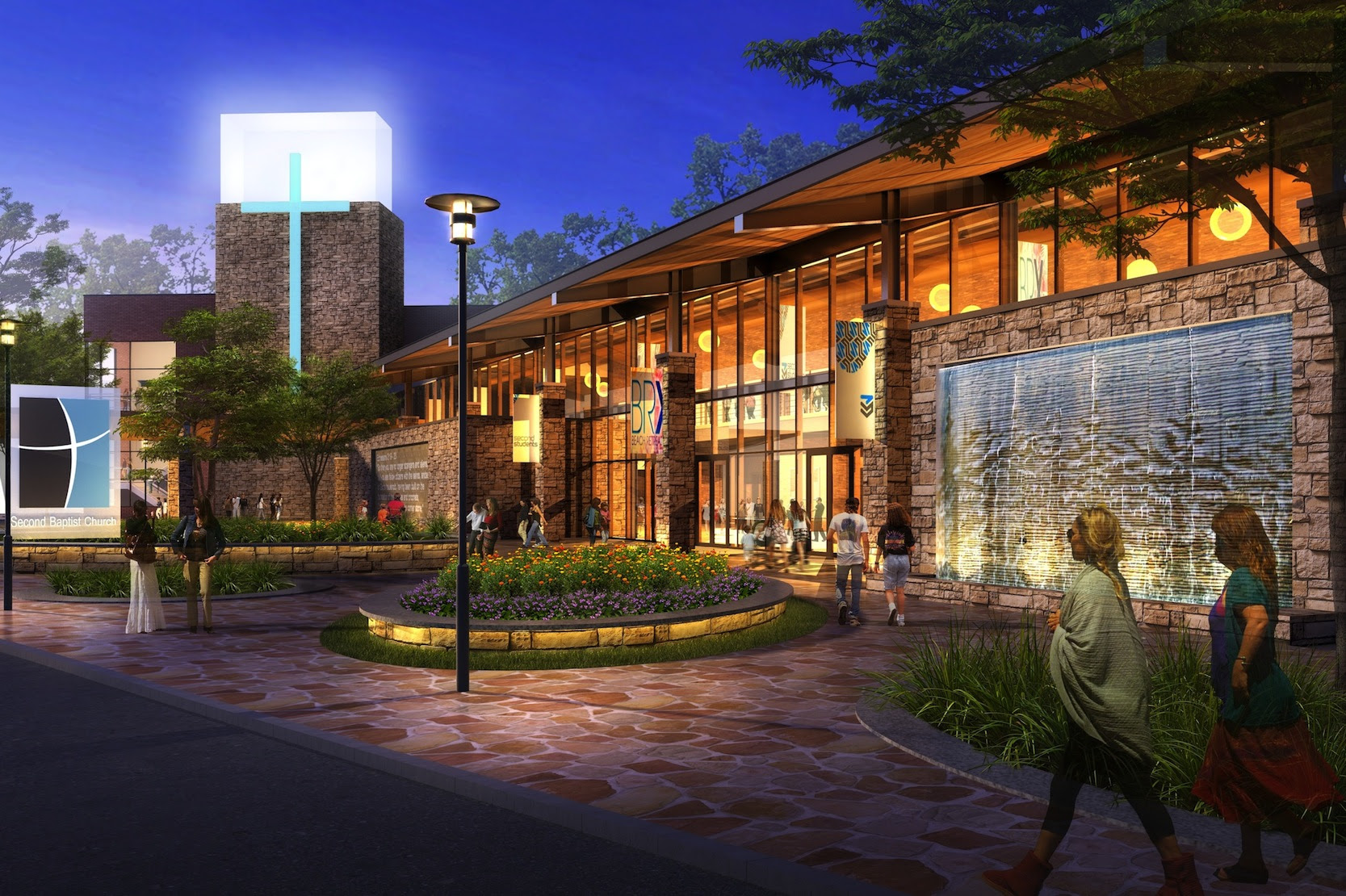 Klein UMC Expanding
Klein United Methodist Church has been serving the Spring, TX community for 40 years. As the community has grown, so has the church. Construction is underway on a new classroom building situated between the existing sanctuary and Christian Life Center. The two-story building will provide interior connection and circulation with the adjacent buildings. Studio RED designed the building, expected to open in Fall 2018.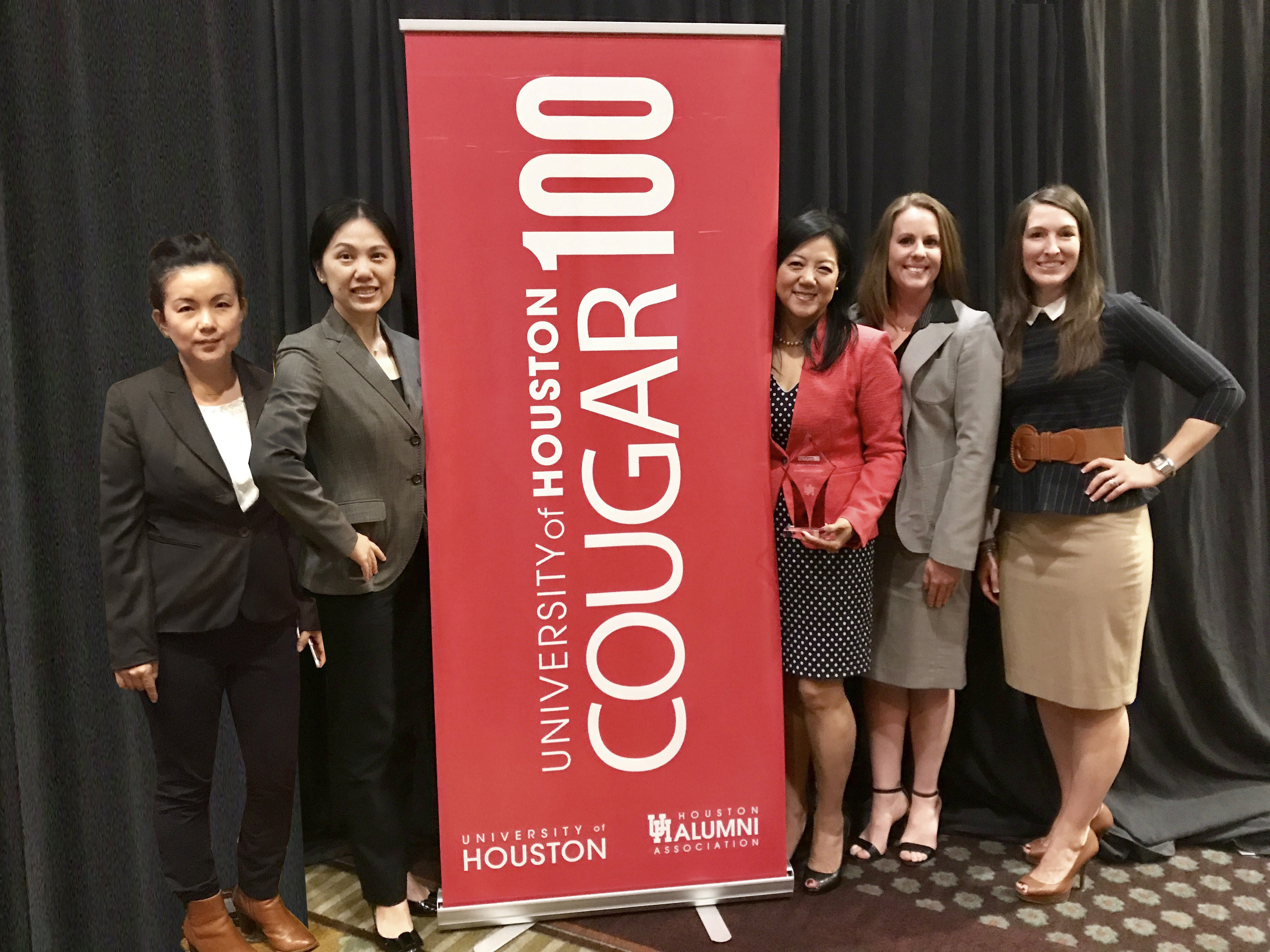 Anchors away for Florida redevelopment
The Town of Lake Park, Florida, was the first zoned municipality in the state. It was planned by Frederick Law Olmstead's sons in the 1920s. And now it's time for some updates. Under the direction of consulting firm Redevelopment Management Associates, PRISM developed the rendering that would communicate the vision for the Town of Lake Park's future. The redevelopment is concentrated around newly reestablished mixed-use sub-districts and anchored by an expanded and updated marina. The Town of Lake Park will use the rendering to actively market the area to local and national developers. "The rendering was used to paint the picture for the residents and it really shows the heaviest concentration of intensity within the district," says Max Wemyss, Planner with RMA. "The Town of Lake Park expects to get full adoption of the ordinance that would allow that scale of development in that district by the end of March or early April 2018."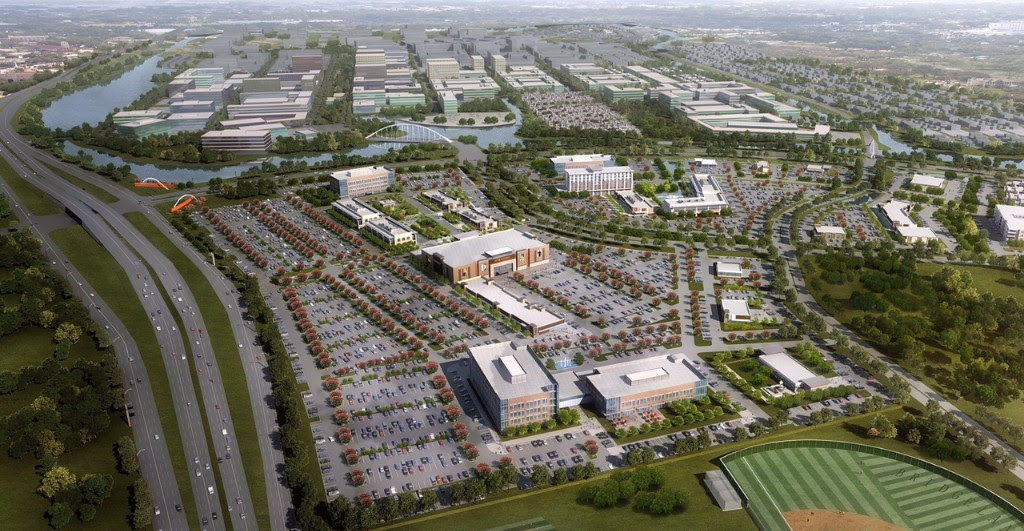 Religion follows rooftops
Most know the development mantra that retail follows rooftops, but one growing Houston congregation isn't waiting around for the retailers. Houston's First Baptist Church opened a 100,000 s.f. church in the Bridgeland master-planned development in June. The campus sits on 32 acres off the Grand Parkway. It features a 1,300-seat worship center, 28 preschool and children's classrooms, large meeting rooms, a teen hangout area, two playground areas, and several private counseling rooms.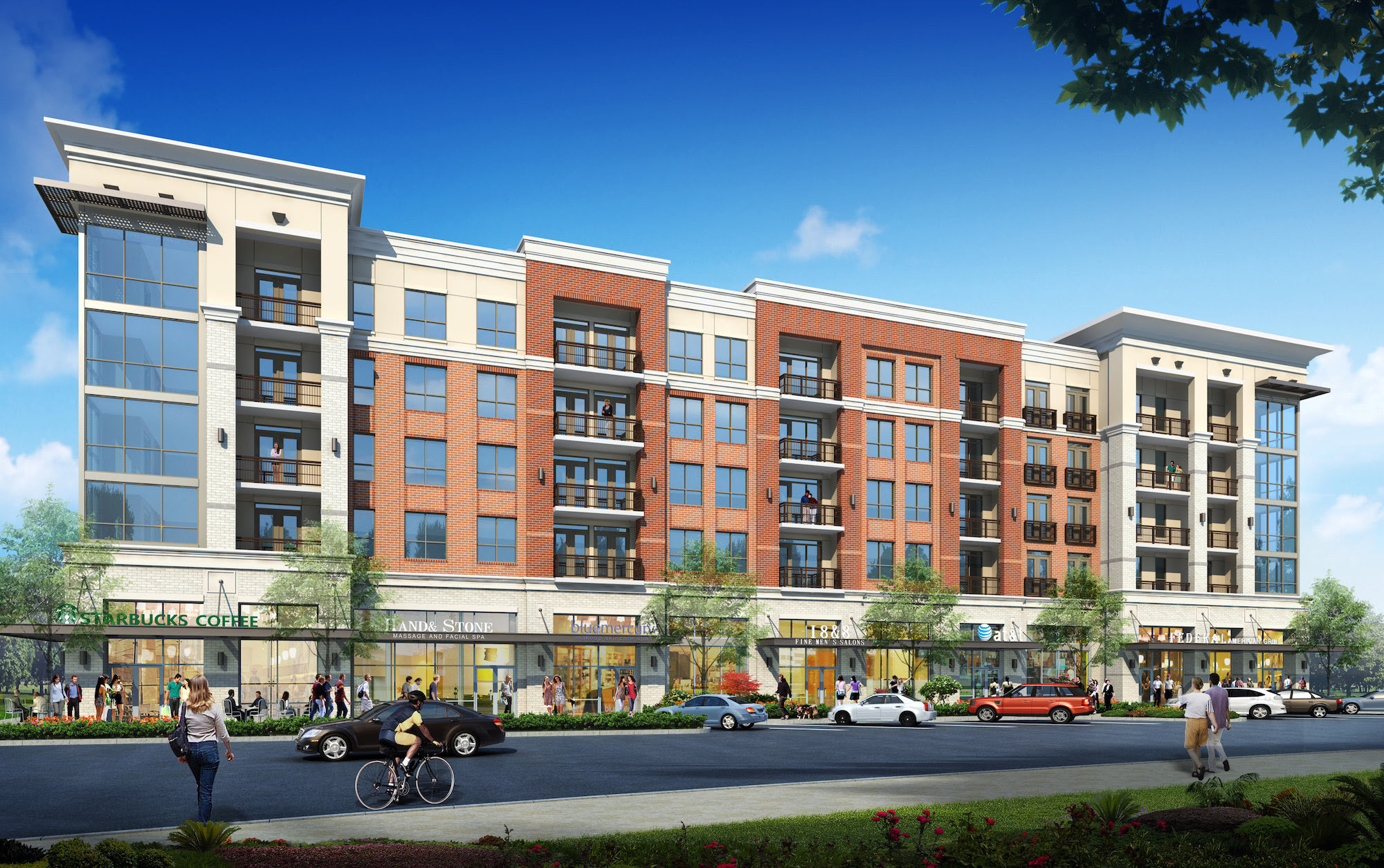 More luxury leasing in Springwoods Village
CityPlace is the 60-acre mixed-use development bringing upscale retail, Class A office, and luxury multifamily to the larger Springwoods Village master planned development. When complete, Springwoods Village will house as many as 40,000 employees. The Mark at CityPlace is now leasing well-appointed apartments in a building full of high end amenities.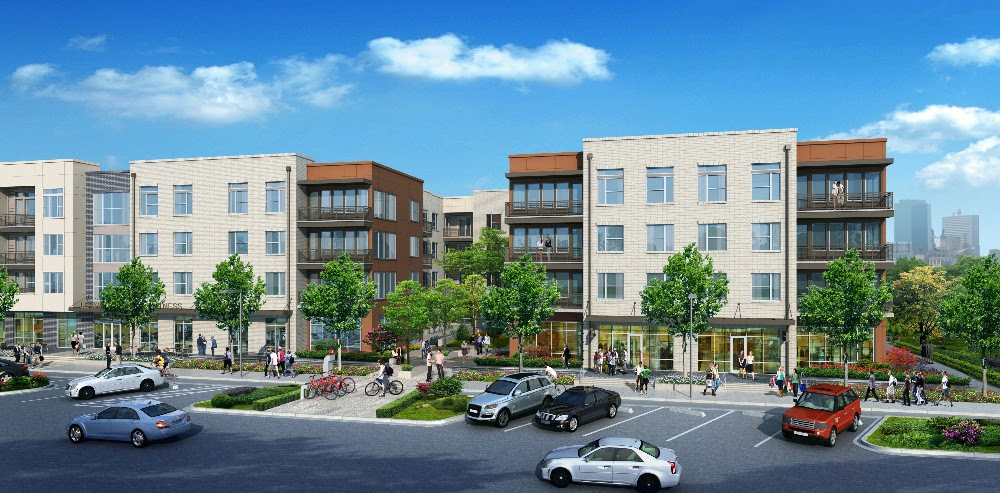 Signorelli celebrates anniversary, Valley Ranch growth
Danny Signorelli, the founder and CEO of The Signorelli Company, began buying land for Valley Ranch in 2000, 11 years before construction started on the ExxonMobil campus. Today, Valley Ranch Town Center is the largest retail project under construction in the greater Houston area. Signorelli just celebrated their 23rd anniversary with over 55 employees; in recognition of this milestone, PRISM is proud to highlight our client and their contributions to Houston's development.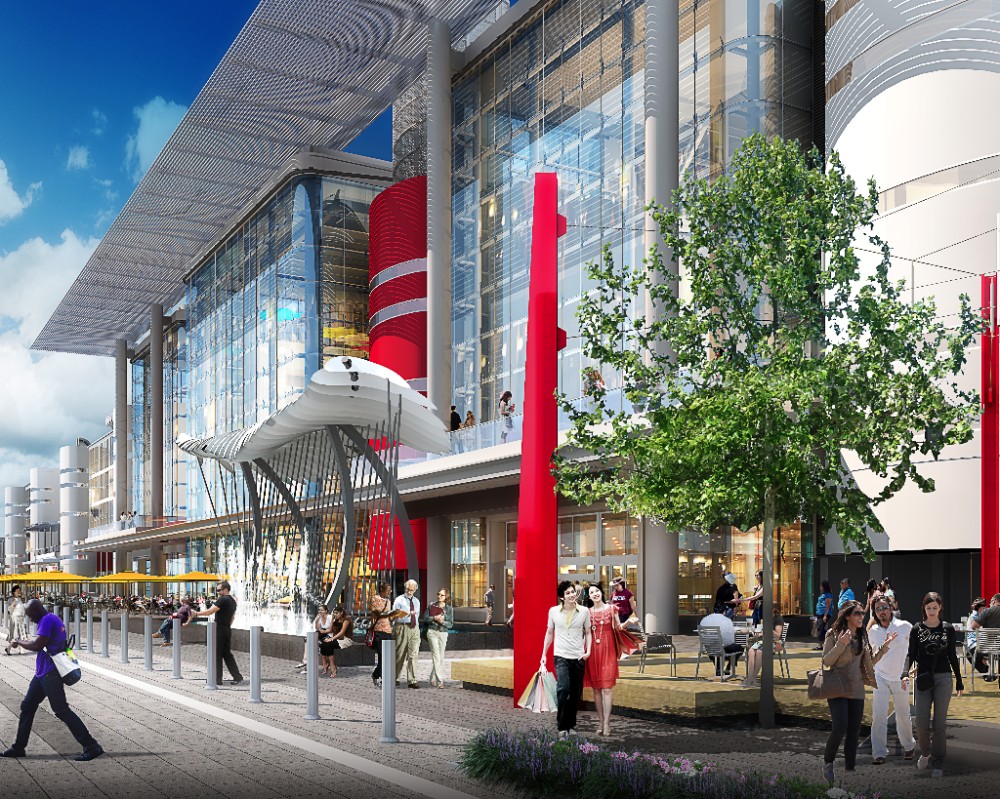 The big game's lasting impact
Ever since the NFL announced in May 2013 that Houston would host Super Bowl LI, the clock began ticking on a long list of capital projects. An estimated $1.5 billion was invested in Houston's downtown entertainment district alone, plus additional spending around NRG Park and Hobby Airport. Beyond serving as the hub for Super Bowl festivities, the area around the George R. Brown Convention Center is now the new front door to welcome visitors and potential investors to a transformed Space City.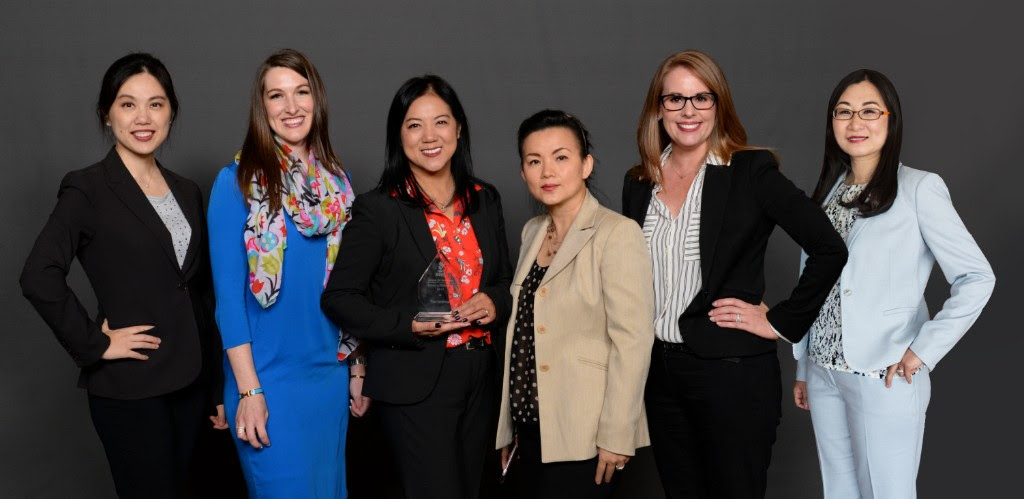 Crescent's luxury lifestyle apartments now open
Over two years ago, Crescent Communities began development on their upscale apartment community, Crescent Northpoint. Working with interior architecture and design firm M.Ford & Associates, their clear vision of an energetic urban retreat delivered with stunning reality, as shown above in the lobby rendering (left) vs. the completed lobby. PRISM worked with Crescent on renderings for multiple views of the amenity areas and apartment interiors.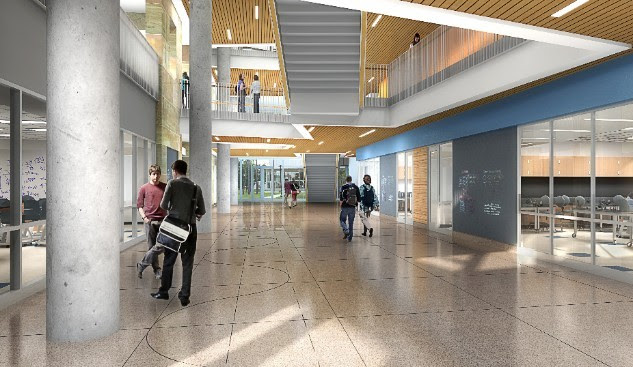 HBJ Landmark Award Winner
It's official: the John Cooper School of Rock Math + Science Center won the top award in the Educational Facility category of the 2017 HBJ Landmark Awards. This STEM facility designed by Ziegler Cooper Architects adds 56,000 s.f. to the school's campus in The Woodlands. It is positioned to serve as the fourth side of the masterplanned middle/upper school outdoor quad. Inside, each classroom is designed to function as both lab and lecture space. A central 3-story forum provides vertical circulation and contains additional collaboration space. Congratulations to the whole team on this honor!
HBJ Landmark Award Finalists
Landmarks are buildings or places of outstanding aesthetic or cultural importance. To be HBJ Landmark Award Finalists, these buildings and places must also improve the look, feel and image of our city. From the 56 projects in 19 categories this year, PRISM has 7 projects in 4 categories recognized with the distinction of Finalist!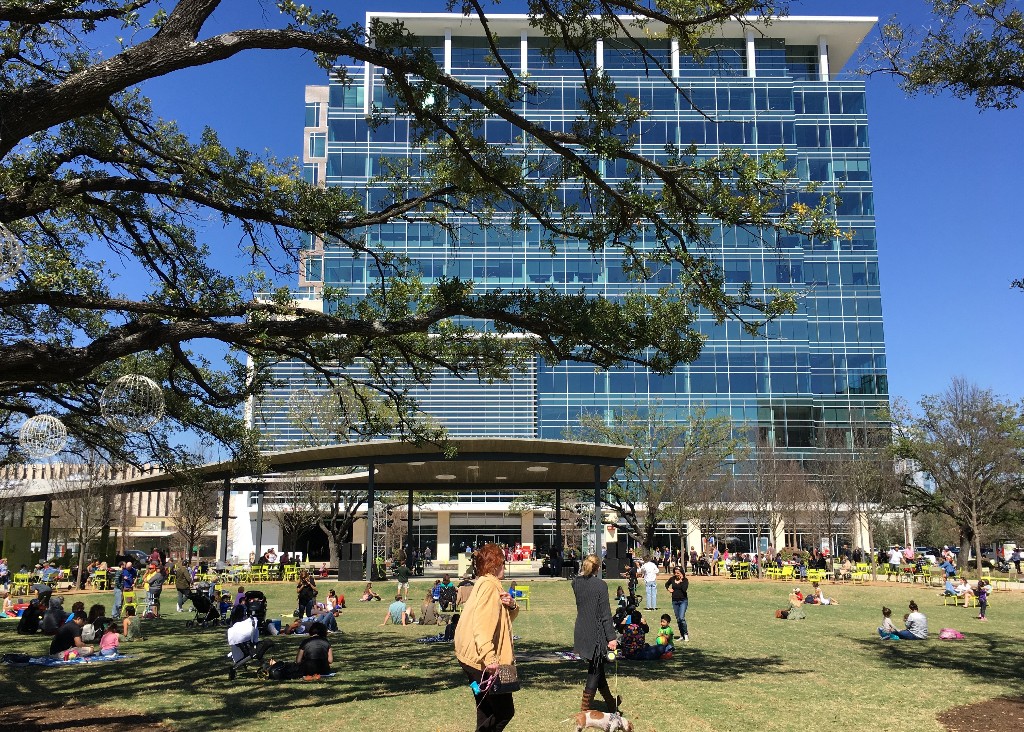 Kirby Grove Highlights Upper Kirby Green Space
Construction is nearing completion at Kirby Grove, featured above and designed by our client, Munoz + Albin, who is known for their international design expertise. This multi-use development from Midway is centered around Levy Park (shown at left in the rendering above), the recipient of a $15 million overhaul. The recently opened park (photo inset) features a children's play area, interactive water features, a performance pavilion, and a dog park. Midway anticipates Levy Park will fill the void for much-needed green space in Upper Kirby, and bring more visitors to Kirby Grove to enjoy the upscale dining and shopping. The building totals 225,000 s.f. and stands at 16 stories. Kirksey is the architect of record.
100% Satisfaction Guaranteed
We strive for exceptional client service with responsive, effective communication and a relationship-centered approach.