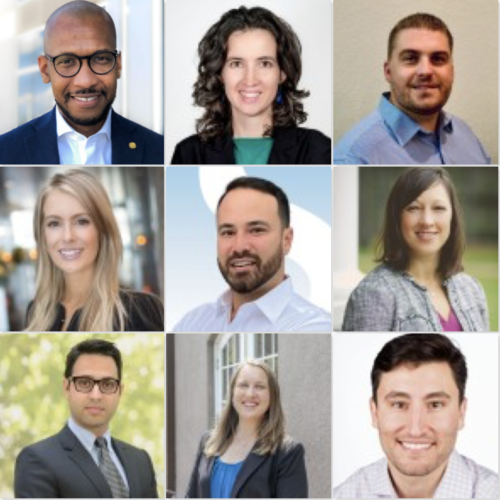 Last month Jing had a chance to "meet" some of the brightest up-and-coming AEC professionals when she judged the ENR TX/LA 2022 Top Young Professionals submissions. Entrants were judged on industry experience and education; career and industry leadership; and community service and involvement. Congratulations to all the honorees.
ICSC is back in person! The premiere conference for retail real estate pros will be held in Las Vegas from Dec. 5-7. PRISM can help exhibitors shine with photo-realistic project renderings and vibrant fly-through animations. We work with many developers, brokers, owners, and management companies, and understand the drivers behind successful project marketing.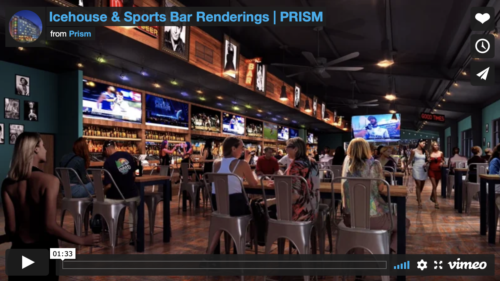 Germany's Oktoberfest, the world's largest beer festival held every year in Munich, will not take place in 2021 due to the coronavirus crisis. The pandemic has forced the cancellation of the hugely popular festival for the second consecutive year, but the revelry of the annual celebration can still be shared in smaller venues here stateside. This past weekend, the Kirby Ice House Beer Fest was a Who's Who among local and Texas breweries and an inspired tribute to the great Oktoberfest held in Munich.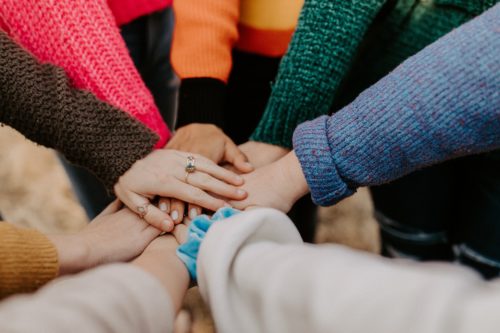 Landscape Architect
Work with real estate developers, architects, civil engineers, and etc. to understand their requirements and produce site plans, specifications, and cost estimates for landscape projects. Analyze data on conditions of site location, drainage, or structure location for landscaping plans. Prepare graphic representations and drawings of the proposed designs/plans. Present the plans to clients and coordinate the execution of the landscaping projects. Tools used include: 3Ds Max, SketchUp, Autodesk CAD, Adobe Photoshop, Microsoft Office.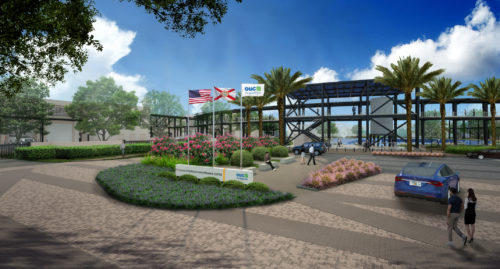 = The Orlando Utilities Commission (OUC) is planning an ambitious new operations and maintenance center. PRISM played a small part in making it a reality. The OUC commissioned Jacobs to design a massive new joint use facility to serve both Orange and Osceola counties; it will be built in St. Cloud, Florida. PRISM developed several exterior renderings, which were used to obtain final project approval from the OUC Board of Directors. The operations and maintenance center is planned in two phases. Phase 1 will total almost 153,000 s.f. and have dedicated space for the warehouse, fleet maintenance, a fuel station, and a vehicle wash. Phase 2 will add another 150,000 s.f. and will include offices, covered storage, and a parking deck. Jacobs is hoping to achieve net zero carbon emissions with the new center. It is part of OUC's 2030 commitment to reduce carbon emissions by 50% versus 2005 levels, and achieve net-zero carbon emissions by 2050. Ajax Building is the project's general contractor.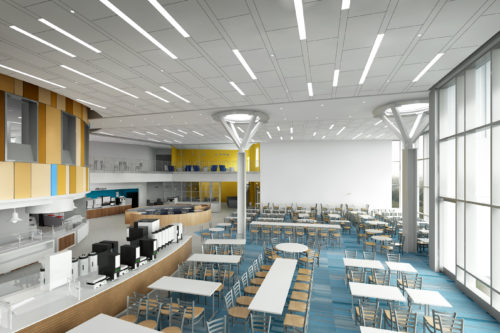 New students at the University of Massachusetts – Dartmouth are living large in a new residential housing complex. Opened in August 2020, Spruce and Balsam Halls have a total of 1,210 beds set in modern facilities. The buildings flank a new 2-story dining center called The Grove. The project is a unique public-private partnership between the university and multifamily developer Greystar. PRISM worked with Mixed Media Creations to develop a full suite of renderings used to show the community what was being built, and to gain support for the project. Aerial view renderings show the convenient connection of the complex to student parking. Plan view renderings illustrate the configuration of the double and single rooms. Vivid interior renderings depict the spacious and inviting common areas and dining options. Each residential hall includes maker spaces, a business center, practice/performance rooms, community kitchens, laundry center, dedicated study rooms, resident lounges, and gender-neutral bathrooms. The Grove provides multiple hot food stations, a full deli and salad bar, and seating for 800. There is also outdoor patio seating and a firepit for cool Massachusetts nights.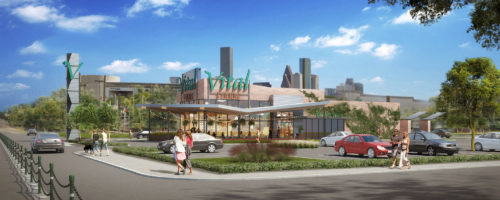 The author Stephen Covey, best known for his book The 7 Habits of Highly Effective People, recommended people "see every problem as an opportunity to exercise creative energy." That's exactly what Scarlet Capital is doing with their property at 1901 N. Main Street. The private real estate firm is working with the Urban Partnerships Community Development Corporation (UP CDC) to market the property, located just minutes north of downtown Houston in Near Northside. Scarlet hired PRISM to develop a rendering that shows the potential for the existing building on the site, which is directly on the Metro Rail line. The property is also part of Houston's Walkable Places Pilot Program, which has specific development regulations to create a welcoming outdoor experience. PRISM's detailed rendering depicted a ground up development showing the building as a casual dining concept, helping to meet UP CDC's mission of catalyzing commerce and economic development in low and moderate income communities.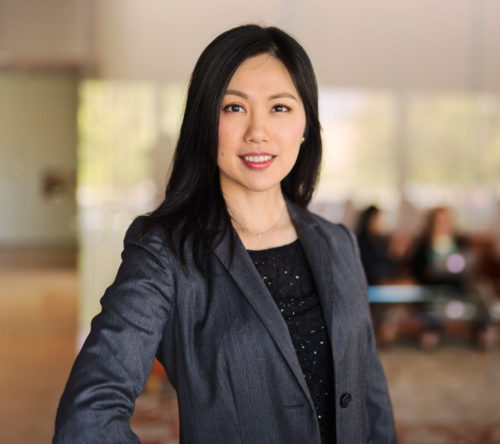 Happy copper anniversary to Vivian Peng, our VP of Project Management! Yep, that means seven years of skillfully bringing PRISM projects to fruition. Which is only fitting since 2021 is the year of the Metal Ox in the Chinese Lunar calendar; it is characterized by people who are hardworking, active, and popular among friends.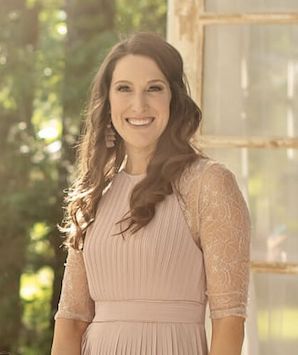 Our VP of Business Development Deborah Gross celebrated extra big on her special day this year. Happy 40th birthday to you! Yours is a smile that lights up the room and a heart as big as Texas. We're blessed to have you as part of our team.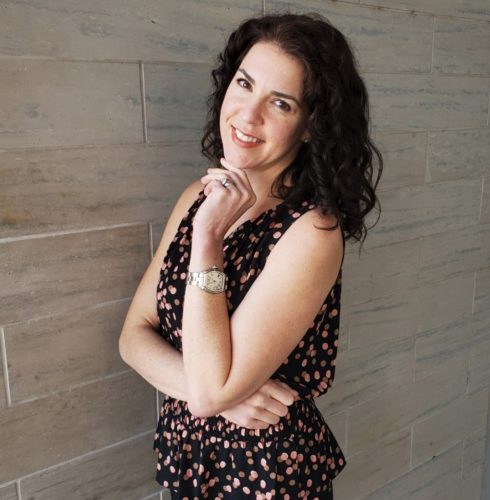 And cheers to our Marketing Coordinator, Jill Solis, who also just celebrated a birthday! Our outdoor adventurer has been a wonderful addition to PRISM. Your positive energy and enthusiasm are contagious. Happiest Birthday to you!
100% Satisfaction Guaranteed
We strive for exceptional client service with responsive, effective communication and a relationship-centered approach.