Where artistry meets industry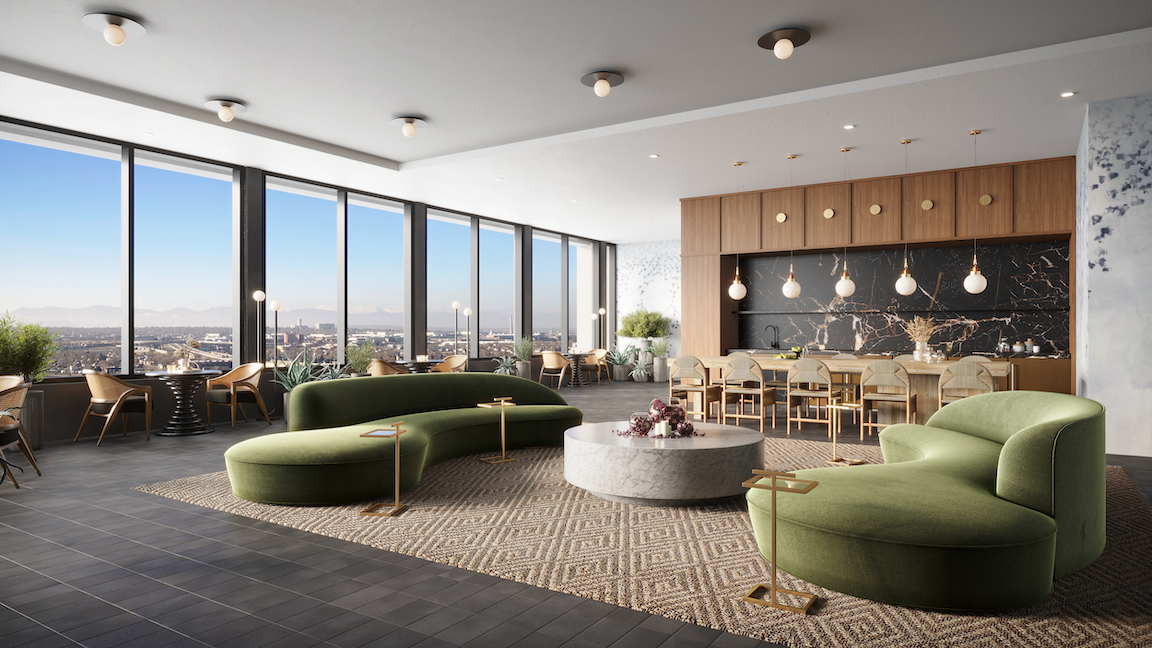 Cited by one website as a "hipster's paradise", the River North Art District (RiNo) on the edge of downtown Denver hasn't always been such a hot spot. It was once a bustling industrial area, then saw most businesses close and warehouses vacated by the early 90s. Visionary Denverites saw the potential for a creative haven, and RiNo became an official city district in 2005.
Today, RiNo is filled with cafes, local eateries, art galleries, shops, museums, microbreweries, plenty of greenspace, and it will be home to Mica RiNo. The new luxury apartment community from Hines and Cresset Diversified Real Estate is set to open later this year; it promises to be a success story that proves the value of high-quality redevelopment projects. PRISM produced several exterior and interior amenity renderings for marketing and pre-leasing.
Mica RiNo will also be one of Denver's first major opportunity zone projects to finish. Like similar designated development zones across the U.S., the Colorado Opportunity Zone Program encourages long-term private investment in designated low-income communities through lucrative tax incentives. Mica RiNo will offer 397 high-end apartments within a carefully curated living experience. Some units will have private balconies with mountain views, while other units overlook the vibrant street scene.
Amenities will include co-working and private workspaces, a coffee bar, fitness center with Eschelon smart mirrors, 11th-floor sky lounge with panoramic views, a resort-style pool deck overlooking the Rocky Mountains and Denver skyline, and an outdoor courtyard with a kitchen, hammocks, flatscreen TVs, and bocce court. Ziegler Cooper designed Mica RiNo, Hines-owned Modern is the general contractor, and Parisa O'Connell Interiors is the interior designer. Willowick Residential will handle leasing and property management. The first units will be available before the end of 2022.