Freehill Development
How Freehill Development Company Communicated Its Vision and Expanded Its Pipeline to 1.1 Million Square Feet
Problem
---
Freehill Development Company is a Central Texas-based developer specializing in shallow- bay industrial spaces. The company primarily focuses on designing and constructing infill projects for small to mid-sized regional tenants. To effectively communicate its vision to capital, prelease tenants, and other stakeholders, Freehill requires high-quality renderings to showcase its projects' unique features and benefits.
"It's critical for developers to effectively illustrate the vision they intend to market towards tenants," said Will Paton, the company's president. "That adage about a picture being worth one thousand words really is true."
Given Freehill's unique design emphasis for shallow-bay industrial space, communicating this vision was initially more challenging. The company needed a way to visually represent its projects in a manner that would convey the intended aesthetic and level of quality.
Paton stressed the importance of finding a rendering partner that could provide both exceptional quality and quick turnaround times. Additionally, he required a company that understood the nuances of shallow-bay industrial space and could help Freehill Development Company make informed decisions throughout the design process.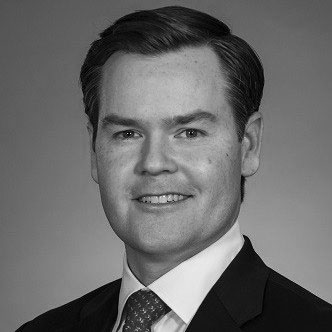 "The success of our company's launch has exceeded our expectations. That's due in part to the great partners we've had the privilege to work with—like PRISM Renderings."
Will Paton | President, Freehill Development Company
Solution
---
To address its needs, Freehill Development Company turned to PRISM Renderings, a team with more than seventeen years of experience creating both photorealistic, animated renderings and video productions. With a portfolio of more than twenty-five hundred projects across eighty cities, PRISM Renderings has a proven track record of helping clients bring their visions to life.
Freehill made sure to involve the PRISM Renderings team early on in the development process due to the high level of preleasing activity Freehill has experienced in the Central Texas region.
"There is so much pent-up demand and lack of leasing options here that we feel it critical to bring PRISM in early in order to guide prospective prelease candidates towards our projects," said Paton. "Now that PRISM renders our entire portfolio, we've been able to establish a cohesive brand, which has translated into comparable prelease interest across all of our projects."
In its collaboration with Freehill, PRISM Renderings provided 3D, photorealistic renderings that could be easily distributed across various platforms, such as social media, email marketing, and physical lease proposals. These renderings proved invaluable in demonstrating the high quality of Freehill's projects and the company's commitment to excellence.
▼ A rendering PRISM Renderings created for a Freehill Development Company project