Housing working-class Houstonians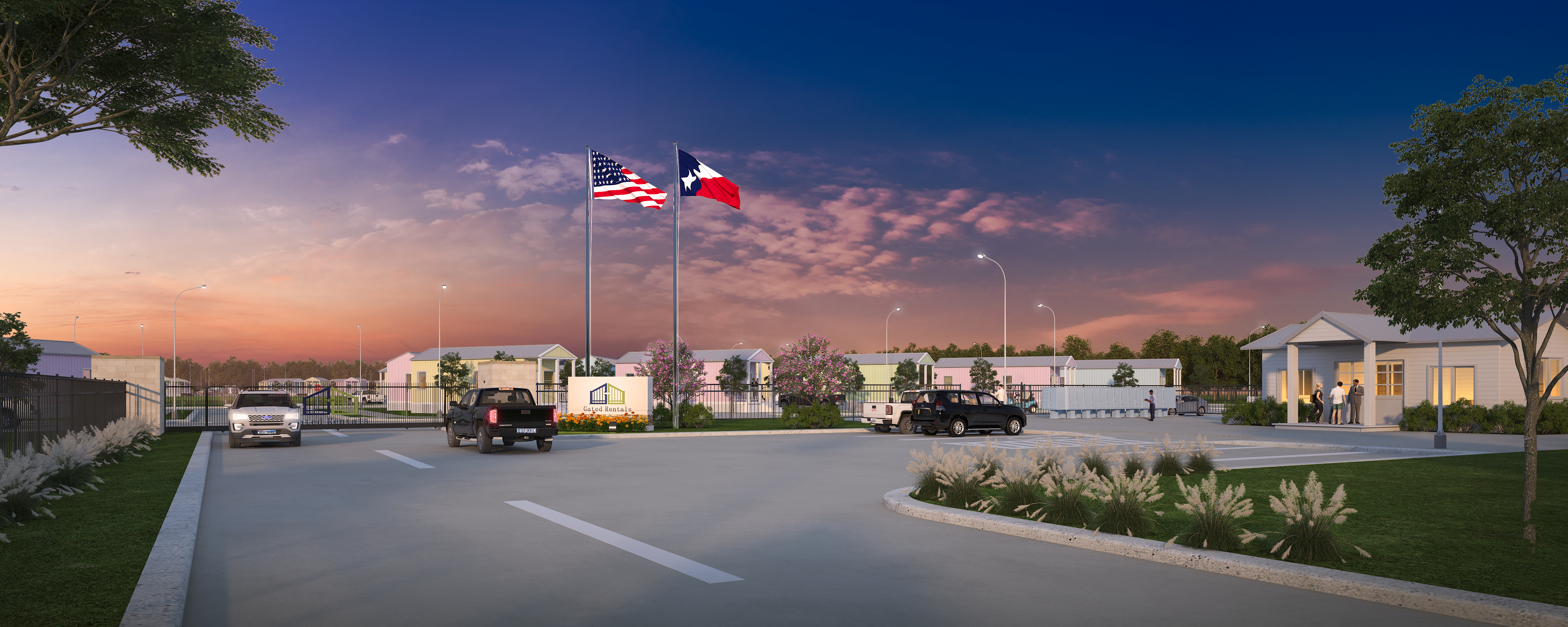 The Housing affordability gap for low, very low, and extremely low-income earners continues to grow, recently reaching a deficit between demand and supply of 7.5 million homes across the country. Three of the top ten worst affordable rental housing markets are located in Texas: #4 Houston, #6 Dallas, and #10 Austin. The demand for affordable rental housing exceeds supply by a multiple of five times; there are 20 homes available to every 100 rental households. Research is taken from the 2022 Gap Report, National Low Income Housing Coalition.
A new Houston business, Gated Rentals, is making strides to alleviate the housing deficit for many non-subsidized hard-working families in the Houston-area. A Gated Rentals Community provides hard-working families a quiet, clean, and calm environment with flexible terms and fair prices. PRISM produced an animation and renderings to showcase the differentiators Gated Rentals offers their renters and the local community.
Gated Rentals is on a mission to improve how people house. It shows in the management, maintenance, and amenities of their planned eight new Houston-area communities. A 200-home pilot community is open in the Kingwood-area and three tracts have been acquired or are being acquired in the Houston Metroplex. There is a dedicated resident office at the community entrance. Monument signage and access control gates mark the resident entry. Inside the development, curbed streets with ample overhead lighting enhance safety. Residents have easy access to a gated playground and adjacent dog park, plus a laundry center. On the service front, Gated Rentals provides full-time onsite property management staff, maintenance specialists, and groundskeepers to provide a stress-free lifestyle.