Grand again in the Bakken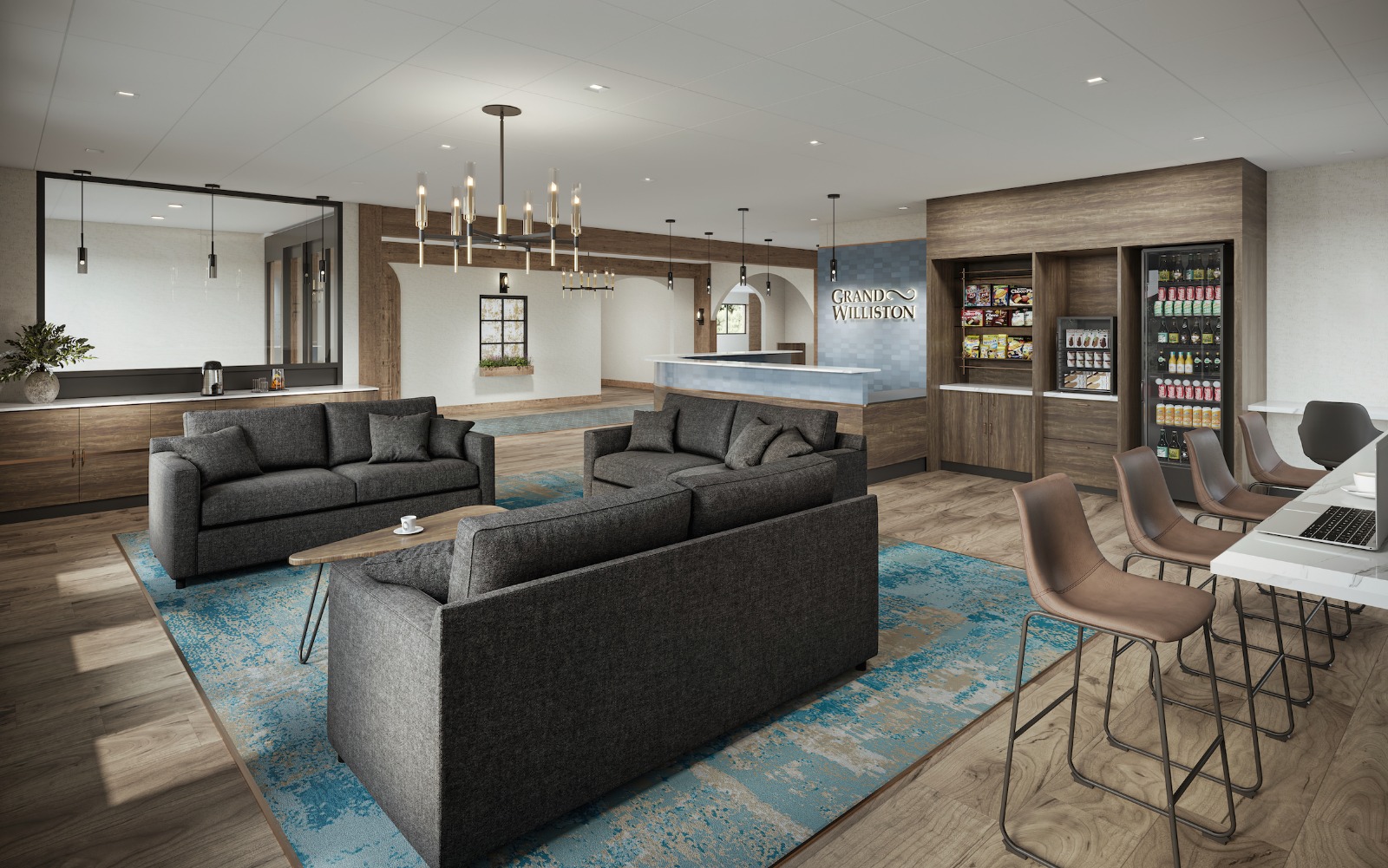 In the northwest corner of North Dakota, the city of Williston sits in the heart of the Bakken Oil Patch. The city saw a population boom between 2010 and 2020, when it almost doubled in size. In the center of Williston, The Grand Williston Hotel & Conference Center previously was "the place" to gather as it hosted a wide variety of events. It was a busy destination from 2010 until 2013. A steady decline ensued as newer hotels opened and in March of 2020 The Grand Williston finally closed.
The property was vacant for nearly two years, until private equity firm Real Capital Solutions realized the possibility of restoring its former glory. They tapped Powers Brown Architecture to design a complete renovation. PRISM provided marketing renderings that were so crisply detailed, the millworkers used them as reference for how the completed work needed to look!
The overhauled Grand Williston is designed to feel like a Mediterranean village. Warm materials and finishes evoke a rustic yet refined feel. The multimillion-dollar renovation included the lobby, restaurants, lounge and bar, and the main conference space, which also got upgraded AV systems. With its new look and feel, the Grand Williston is intended to be a destination for locals and visitors alike. It was met with a warm welcome since re-opening November 2022. Aimbridge Hospitality is the new property manager.