A new season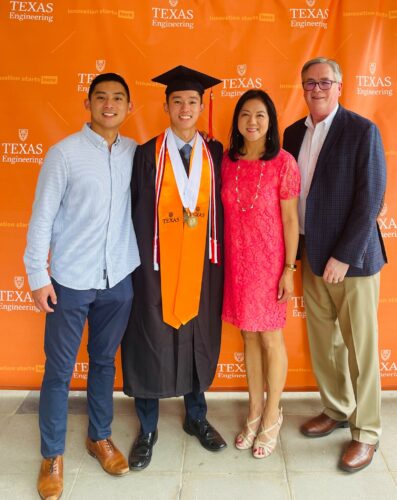 My sons were eight and five when I started PRISM in 2005. In May, my youngest graduated from college. The saying goes that the days are long, but the years are short. Starting a business with young kids, there were many, many days I felt like I was barely treading water to meet demands at home and for clients. This was definitely a time when I learned the importance of prioritizing and efficiency. And calling in others to supplement specific areas of the business.
Before long, my kids were self-sufficient. It was a joyful adventure watching them grow and explore their passions. Together with my husband Warren, we traveled and expanded our boundaries. The kids' confidence was growing right in front of us. I was gaining confidence in PRISM too, taking every opportunity to get feedback from clients and deepen my involvement in industry events.
The high school years went by very quickly, as both boys were very involved in lots of different activities. In a blink, my oldest was off to college and interning over the summers. It was such a mental shift, realizing that my child was an adult. I had done my job. Motherhood is and will always be one of my proudest achievements; both my sons have grown into caring and driven men. Having PRISM gave me the flexibility to be present in their lives and still have a fulfilling career.
As I start this new chapter in my life, I remain excited to watch my sons chart their paths into adulthood. Every member of the PRISM team is a mother. Some still have toddlers. Maybe those moms have long days too! But I will be watching with anticipation to see where all the kids of PRISM go. Likewise, this next season of PRISM I'll be focused on growth and the new opportunities that come with it.
"You're off to great places! Today is your day! Your mountain is waiting, so get on your way!"