Virtual school with a twist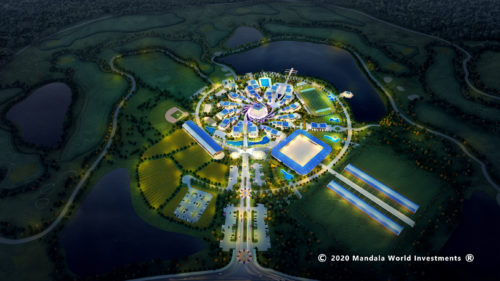 Eight years before COVID-19 made virtual school a reality across the United States, Dr. George Hutchinson, Sr. launched his internet-based educational company. Mandala World Academy is a revolutionary concept to provide an advanced education to people of all ages. It is rooted in humanitarianism and propelled by the belief that higher education for children, adults, and seniors provides the opportunity to lead more productive and rewarding lives.
PRISM worked with Dr. Hutchinson to produce the animation 
and
renderings
used to secure the site of the first Mandala World Academy, in Wellington, Florida. The Mandala curriculum combines internet-based learning with a biodynamic, interactive campus environment. All campus buildings are designed using biomimicry architecture within a sustainable ecological site. The Mandala World Academy is distinguished from other educational programs by its neuro-educational approach, defined as the combination of neuroscience, psychology, and education. The Mandala World model has seven essential elements: Mandala art learning, brain-targeted teaching, rapid mathematics, self-directed learning, personal development, interactive environments, and cultural integration. The campus environment enhances this model by providing experiential opportunities in centers dedicated to such things as food and farming, athletics, arts and media, research, spiritual wellness, cultural integration, and equine therapy. The campus layout is based on the sacred geometric form of the Mandala, which is Sanskrit for "circle," and the Sunflower, the biomimicry metaphor for the Mandala World Academy. Students flow from the amphitheater at the center of the campus through the various educational activity centers and back again to process, share, and anchor their educational experiences.