Where creativity is king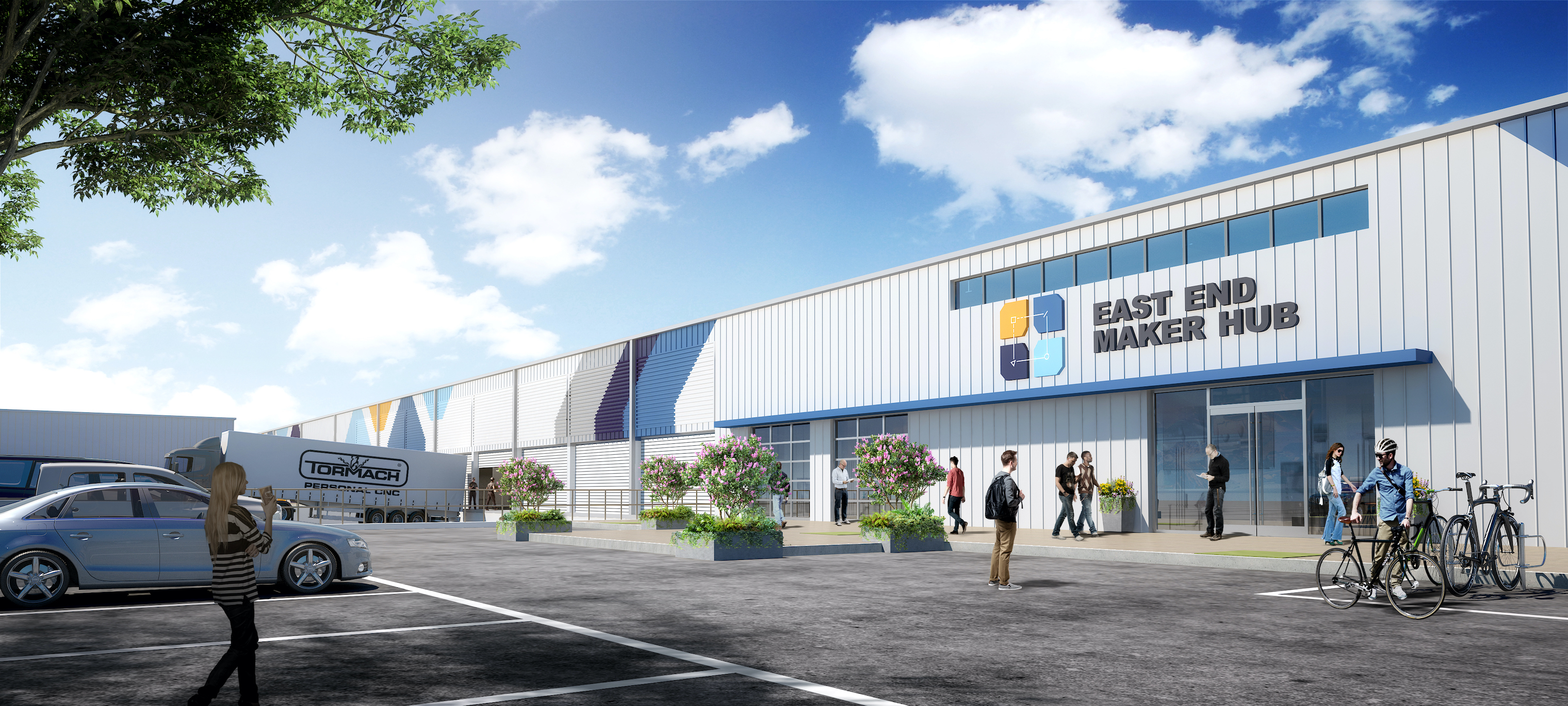 Makers are entrepreneurs ranging from product inventors, fabricators and small-batch manufacturers to crafters, artists, glassblowers, ceramicists and more. Houston's emerging Maker Movement is bringing together creative problem solvers through open-source collaboration and the use of powerful technology like 3D printers and industrial machinery. Soon, the city's up-and-coming East End will be home to Houston's only industrial makerspace and manufacturing center. The new 300,000 s.f. East End Maker Hub is set to open later this year at 6501 Navigation Blvd and aims to redefine entrepreneurship by providing equitable access to affordable production space—along with other tangible support for small businesses like workforce training and programming with community partners. PRISM provided the renderings to assist in marketing available lease space at the Maker Hub by visually highlighting the building's features and amenities to potential tenants and local organizations. Urban Partnerships Community Development Corporation, an experienced nonprofit developer, and TXRX Labs, a manufacturing and hardware innovation incubator, formed a joint venture to overhaul an existing aging industrial building in the East End. Along with several key Project Partners, the team leveraged $1.25 million in equity to raise $37 million in capital using vehicles like New Market Tax Credits. When completed, the massive facility will include areas for Crafting, Innovation, Light Fabrication, and Heavy Fabrication and will provide grassroots economic stimulation and job creation for the area. Per the East End Maker Hub website:
The Maker Hub will generate an estimated $153 million in annual economic impact and diversify Houston's economy.
The Maker Hub will strengthen Houston's East End community by creating 400+ local jobs directly along with 200 induced jobs annually, providing the area with long-term employment, business and retail opportunities.
Support for local business will come through flexible and affordable leases, on a sliding scale based on what individual founders can afford, to advance local innovation and manufacturing.
The Maker Hub will provide job training to 75 adult Houstonians and welcome over 500 young people for hands-on project-based learning annually.