Valley Ranch Entertainment District, St. Martin's fundraising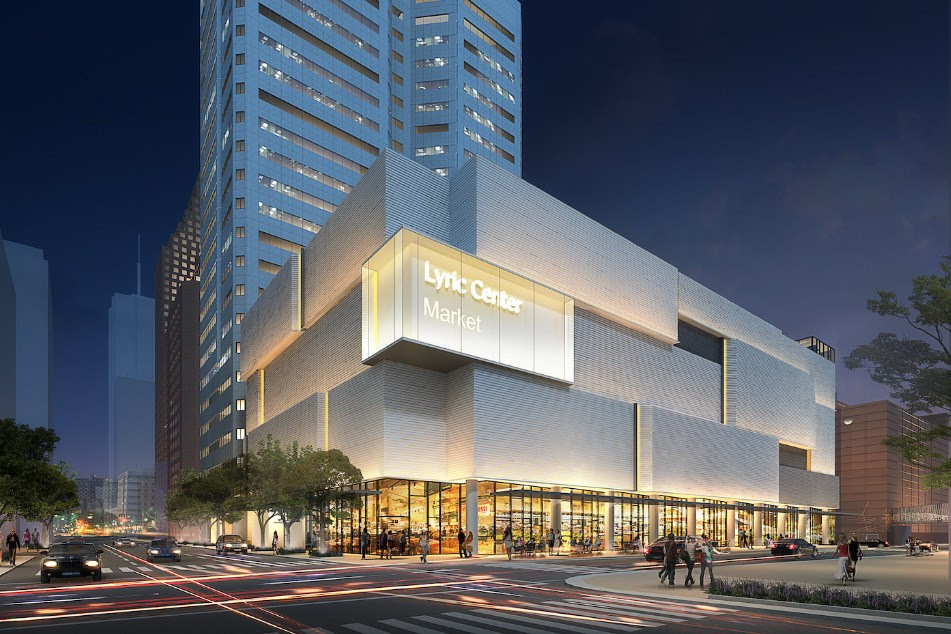 Lights! Camera! Opening! at Valley Ranch Entertainment District
The first anchor of the Valley Ranch Town Center Entertainment District is now open. Cinemark Holdings selected the development for their 14th location in greater Houston; Cinemark Theatre at Valley Ranch is only the second Cinemark NextGen® theatre in Houston, offering the newest technology and more amenities like self-serve concessions, expanded menu, and alcoholic beverages. The 55-acre Entertainment District is a critical part of Valley Ranch Town Center, blending an entertainment component into the massive mixed-use development with retail, office, multi-family, and dining. The district is book-ended by Cinemark Theatre on the west side and an amphitheater on the east side of the district. The 16,000 seat amphitheater is currently in design; when complete it will host concerts and other performing arts events. PRISM began working with Valley Ranch developer, The Signorelli Company, almost four years ago. The featured rendering above is one of many PRISM created for this highly anticipated venue in the Entertainment District.
It's worth mentioning that HBJ just selected Valley Ranch Town Center as a finalist for their 2018 Landmark Awards!
---
More notable Houston landmarks
Landmarks are buildings or places of outstanding aesthetic or cultural importance. To be an HBJ Landmark Award Finalist, these buildings and places must also improve the look, feel and image of our city. This year PRISM worked on the following five projects in four categories recognized with the distinction of Finalist! Congratulations to our clients, and all the finalists!
Office Building/Campus TDIndustries Houston Regional Office – m Architects
Public Assembly AD Players' Jeannette and L.M. George Theater – Gabriel Architects St. Angela Merici Catholic Church – Ziegler Cooper Architects
Retail Valley Ranch Town Center – The Signorelli Company
Special Project The Houston Zoo Elephant Barn and Yard Expansion – HOUSE + Partners
---
Building for the Ages
St. Martin's Episcopal Church, at the corner of Sage and Woodway, started serving 125 congregants in 1952 from a private home. The campus now spans over seven acres and is the largest Episcopal Church in North America, with 9,100 members. The church is poised for considerable growth and has a responsive capital campaign underway. Jackson & Ryan Architects developed a master plan that will add a Parish Life Center, Children's Ministry Building, Christ Chapel, Pastoral Care Center, and Music Building to the campus, plus a more efficient central plant. New campus landscaping will enhance the verdant, meditative outdoor environment, including a new cloister garden. PRISM worked with the design team at Jackson & Ryan Architects and key stakeholders from St. Martin's to develop the primary fundraising videofor the campaign. It is a complete fly-through of all the major additions and is narrated by the current rector, Rev. Dr. Russell Levenson, Jr.
This combination of visuals and verbal information is a very effective way to reach both the hearts and minds of potential donors. According to digital consulting firm Insivia, viewers retain 95% of a message when watched in a video compared to a 10% retention rate when reading the same message. Additionally, people spend 88% more time on a website with video (per MistMedia.com), making it the perfect complement to a capital campaign site. By using a narrator, especially one closely connected to the project, voice inflection can be a powerful way to more emotionally engage viewers. And at St. Martin's, having the likes of President George H.W. Bush and First Lady Barbara Pierce Bush and James A. Baker and Mrs. Susan G. Baker as honorary co-chairs, is a compelling endorsement of the plan! Construction is hoped to begin in Spring 2019.
---
Gastronome home opening in downtown Houston
Houston has been gaining credibility as a foodie city the past few years. Houston dominated this year's list of James Beard Award semifinalists and even topped New York and Chicago on the Washington Post's list of the 10 Best Food Cities in America. And soon, downtown Houston will be home to the "ultimate destination for food and tastemakers." Lyric Market, a 31,000 s.f. dining hall, is scheduled to open later this year adjacent to the Lyric Centre, overlooking the iconic Virtuoso sculpture and plaza. Project developers envision the food hall as a destination for locals and visitors, to savor cuisine from local and global chefs in a lively, communal setting.
PRISM relished the opportunity to work with the gifted designers from Kirksey and Munoz + Albin, delivering several rounds of renderings to showcase this exciting project. The building's glass exterior will feature LED panels, illuminating the entire façade at night. An outdoor terrace on the second floor will overlook the Virtuoso plaza and will include fire pits for year-round use. Visitors will also enjoy an underground speakeasy. An attached parking garage will include space for 800 vehicles. Though not scheduled to open until fall, Lyric Market is already being touted by Zagat as one of the 30 most anticipated restaurant openings of 2018.