Do you see what I see?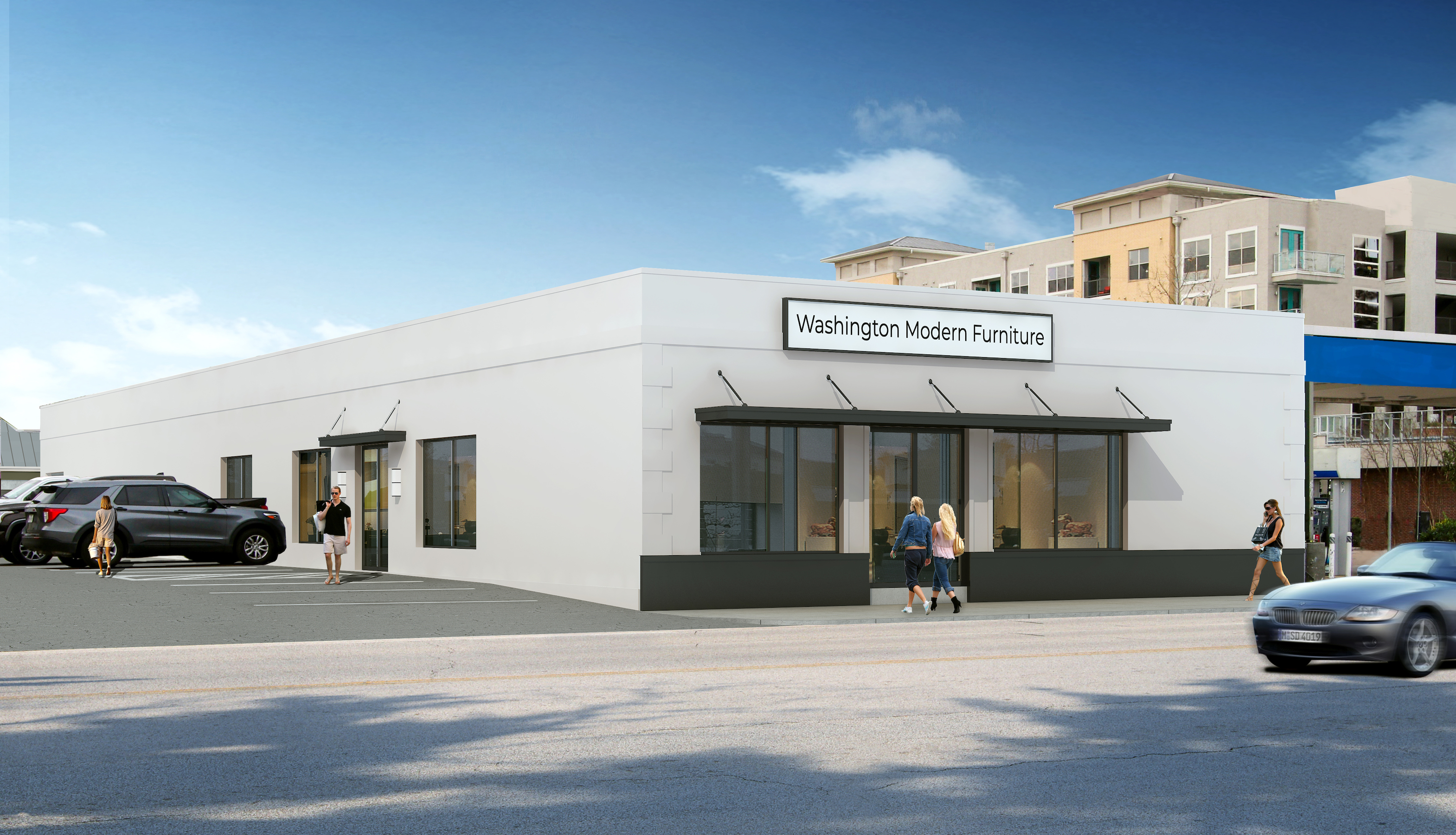 Wolf Capital Partners can see past some rough edges. The commercial development firm founded in 2019 by Zachary Wolf already has six fully leased properties that they redeveloped.
Two more redevelopments are underway, one in the Washington Corridor and the other in Greater Heights. Both areas are indisputably home to some of Houston's hottest new restaurants. Wolf hired PRISM to develop exterior renderings depicting the fully refreshed exteriors of each development.
At 1131 E. 11th Street in Greater Heights, Wolf acquired a historic building that had been partially damaged when a car struck it. Previously, the disjointed façade had a variety of colors and awnings. Wolf will unify the scheme with a modern, fresh wall color and dark trim, and an entrance canopy running the full width of the building. Four tenants are renewing their existing leases. Wolf is leasing two storefront units of 1,518 s.f. and 1,240 s.f. respectively. Construction is expected to start soon and be completed by the end of the year.
Just south of Sawyer Yards, Wolf is redeveloping a 7,540 s.f. building at 2311 Washington Ave. The current home of a billiards company, the narrow property has its main entrance on Washington Ave. With parking at a premium, there are 24 coveted parking spots alongside the building.