Celebrating Signorelli, Fort Worth's growth spurt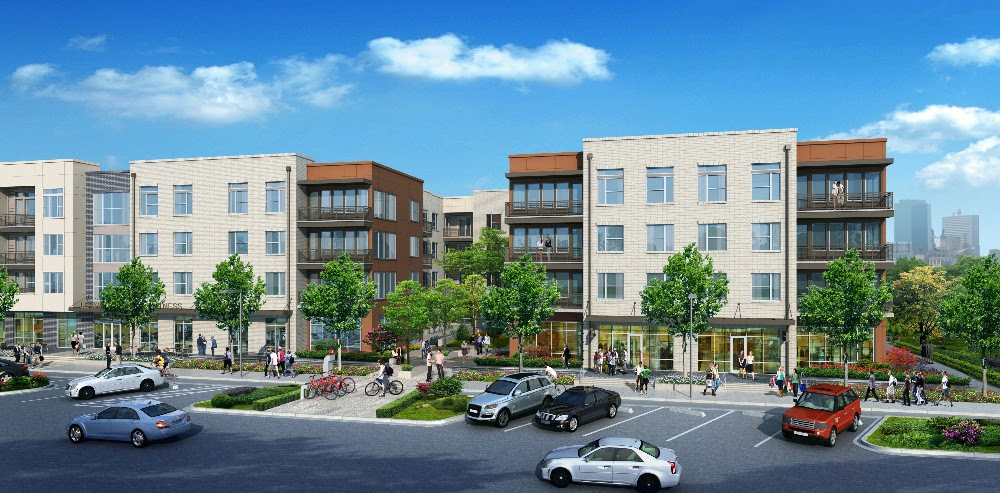 Signorelli celebrates anniversary, Valley Ranch growth
Danny Signorelli, the founder and CEO of The Signorelli Company, began buying land for Valley Ranch in 2000, 11 years before construction started on the ExxonMobil campus. Today, Valley Ranch Town Center is the largest retail project under construction in the greater Houston area. Signorelli just celebrated their 23rd anniversary with over 55 employees; in recognition of this milestone, PRISM is proud to highlight our client and their contributions to Houston's development.
In the three years since PRISM began working with Signorelli on the Valley Ranch renderings, the 1,400-acre master-planned community has become the epicenter of growth in northeast Houston. Located 16 miles east of ExxonMobil, at I-69 and the Grand Parkway, Valley Ranch is planned to include 2,500 single-family homes, 1,000 multi-family residences, 1.5 million s.f. of office space, a medical district, 135 acres of parkland/greenspace, and the 240-acre Valley Ranch Town Center. The first phase of Valley Ranch Town Center opened in Fall 2016 with major tenants such as Kroger, Academy Sports + Outdoors, and Sam's Club. Casual dining and fast food options include Chili's, Urban Bricks Pizza Co., Panda Express, and Schlotzsky's. Congratulations to our friends at Signorelli!
---
Fort Worth revitalization by the river
Anyone following development news from our neighbors to the north knows Fort Worth is on the cusp of a growth spurt. From major projects like the TEX Rail to zoning changes for urban residential development, Fort Worth's revitalization is underway. PRISM produced several renderings for Criterion Development Partners on a transformative project that broke ground on July 5th. The River East, designed by Dallas firm Hensley Lamkin Rachel Architects, is a 322,019 s.f. mixed-use development that will include retail, residential and office space. Located in the "trending historic community" of River East, just east of downtown Fort Worth, the multifamily portion will include 181 rental units, a co-working space, a large pool, an outdoor grilling space, a fenced pet park, and a fitness center. Criterion is working in tandem with the city of Fort Worth and Tarrant County in an effort to improve the surrounding streetscape to make it more walkable, with plans to widen sidewalks, create reverse-angle parking, and add public art.
Fort Worth District 9 Councilwoman Ann Zadeh said the project is a good example of a public-private partnership.
"As a city, we were very forward-thinking having those plans in place to revitalize those corridors. Now that private partners are coming in and partnering with the city ... we are actually seeing some really positive things happening in these communities."
---
HBJ's Fast 100 finalists
Half of all businesses don't last more than five years and only 1/3 make it past their tenth anniversary. HBJ just announced their list of the 2017 Fast 100 Finalists, those local businesses that have not only survived the five-year threshold, but are having serious financial success. Congratulations to these PRISM clients who made the cut. Winners will be announced on September 15.
Abel Design Group Ltd.
NewQuest Properties
PBK
---
Taste of TX for Chinese students
Students from Chengdu, the populous capital of Sichuan province (14.4 million people), are in Houston as part of the Chinese American Exposure Program (AEP). Sarah and I have the great privilege to each host two students, ranging in ages from 12-15 years old. The program is sponsored by the Department of Education of Sichuan Province, enabling students to live with U.S. families and learn about the U.S., explore American culture, and enhance their English language skills. And of course, here in Houston they will take in the sites and flavors of our wonderfully diverse city!
My family is hosting students for the fourth time. We've had male students each year, which has been fun for both of my sons. Sarah's family is hosting for the first time; she has two female students. Her 15-year-old daughter has been enjoying learning more about what it's like to be a teenage Chinese girl and their culture. Sarah's 4-year old daughter really likes the girls staying with them, because it's more girls to play dolls with! Play = Universal language of children!
The students will be with us until July 31st. If you have suggestions of what would be interesting for them to see, please let us know!