Riverfront property in West Palm Beach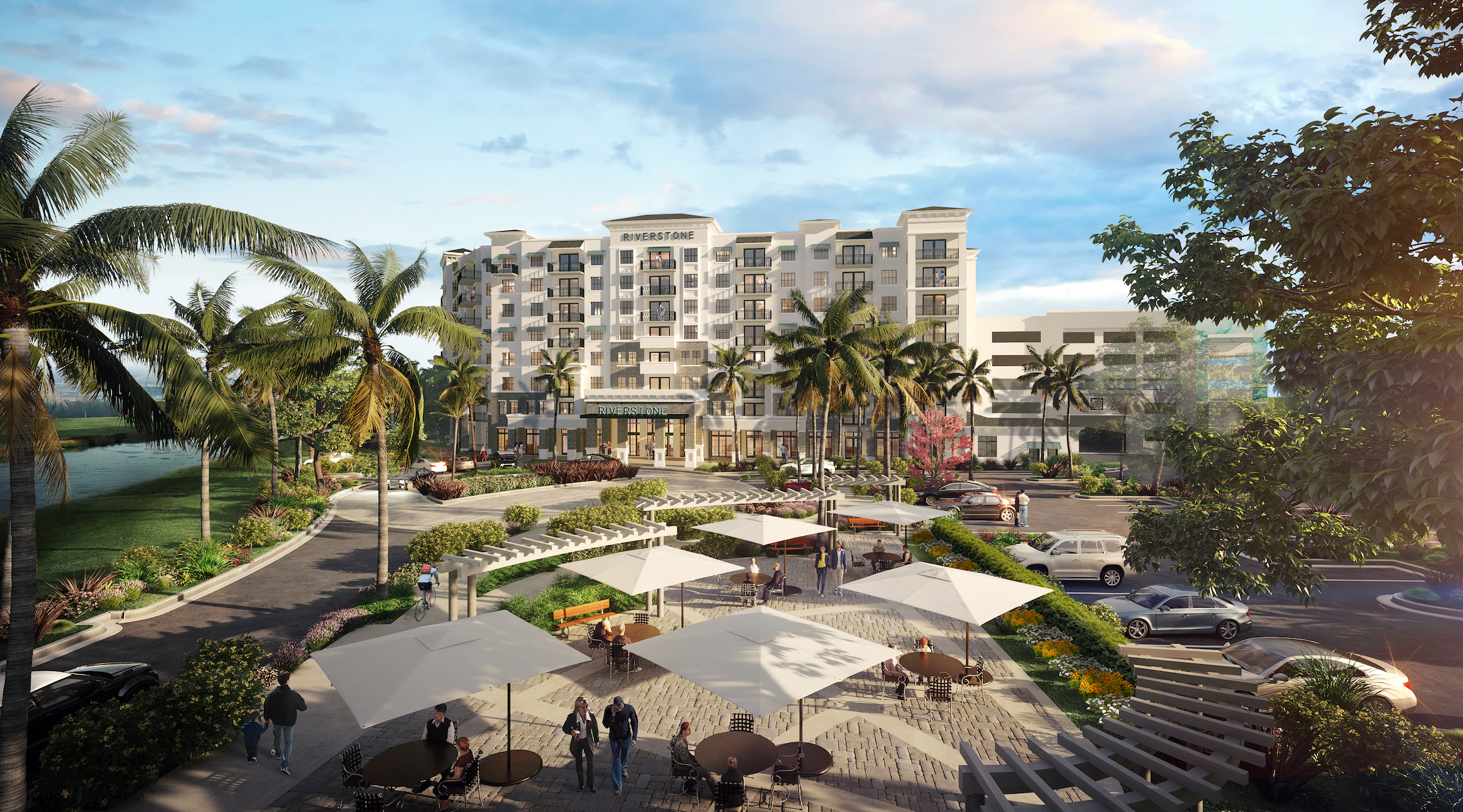 A rare undeveloped parcel in West Palm Beach will soon be home to what else – more multifamily living! LA-based developer American Group scooped up the 11.6 acre property in 2019. Riverstone Palm Beach Apartments, an 8-story luxury apartment community, is set to open in the first half of 2023. MSA Architects, a leading multifamily firm based in Miami, designed the community, which will sit on 7.6 acres and include 374 units. Riverstone Palm Beach boasts a unique site; the thin parcel is bound on one side by Interstate 95, with the Earman River running along and around the other side, essentially creating a peninsula. MSA incorporated extensive active outdoor areas around the community and in the interior courtyard. They hired PRISM to develop several exterior renderings highlighting the setting. Hedrick Brothers Construction is the general contractor.
The apartment homes feature lofty ceilings, high-end finishes, and large balconies. The community has a resort-style pool and adjacent beach area, a café bar and lounge with a demo kitchen, a dog spa, large gaming area with computers and big-screen monitors, a rooftop lounge, and EV charging stations. An adjacent parking garage has 675 spaces. Real estate analysts predict multifamily development will be robust in Palm Beach County throughout 2023, as the supply of vacant parcels in Miami-Dade and Broward Counties to the south remains severely constrained. The U.S. Census Bureau reported Florida had the fastest-growing population between 2021 and 2022, growing by 1.9%.
Riverstone Palm Beach Apartments