Mother's Day Tribute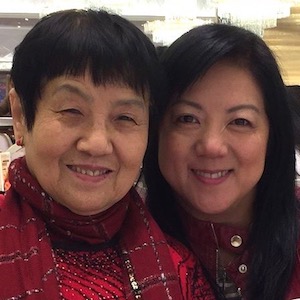 About 100 countries celebrate Mother's Day on the second Sunday of May, and dozens of others celebrate Moms on various dates throughout the year. Among all the quotes about Moms, we love this one – life doesn't come with a manual, it comes with a mother. Jing cites her mom as the most influential person in her life in this heartfelt tribute.
In honor of Mother's Day, I dedicate this message to my amazing mother, the most influential person in my life. I owe much of who I am to her, especially her positive attitude and growth mindset.
My mom spent most of her childhood during World War II. She started working full-time in a construction company when she was 15. Within 3 years, she finished high school and got accepted in a university, all through self-study in the evenings after working long days. She completed her 40-year career as one of the few female structural engineers in a large A/E institute. Mom loves learning new things. After turning 50, she studied English, piano, and ballroom dancing. Now in her 80s, she's still actively singing, reciting poems, social media posting, etc.
Despite many adversities, my mom always kept a positive outlook on life. She is the most caring and selfless person I know. Because of her, I learned how to love unconditionally and serve others. She encourages me to be independent and the best version of myself. There is never a day I'm not grateful and acknowledge that she has played a key role in establishing my self-worth, which is critical to successful leadership, especially in a male-dominated industry. I'm inspired by her every day to spread the same enthusiasm for life that she has.