Luxury living in Music City, BBB, and BP MS 150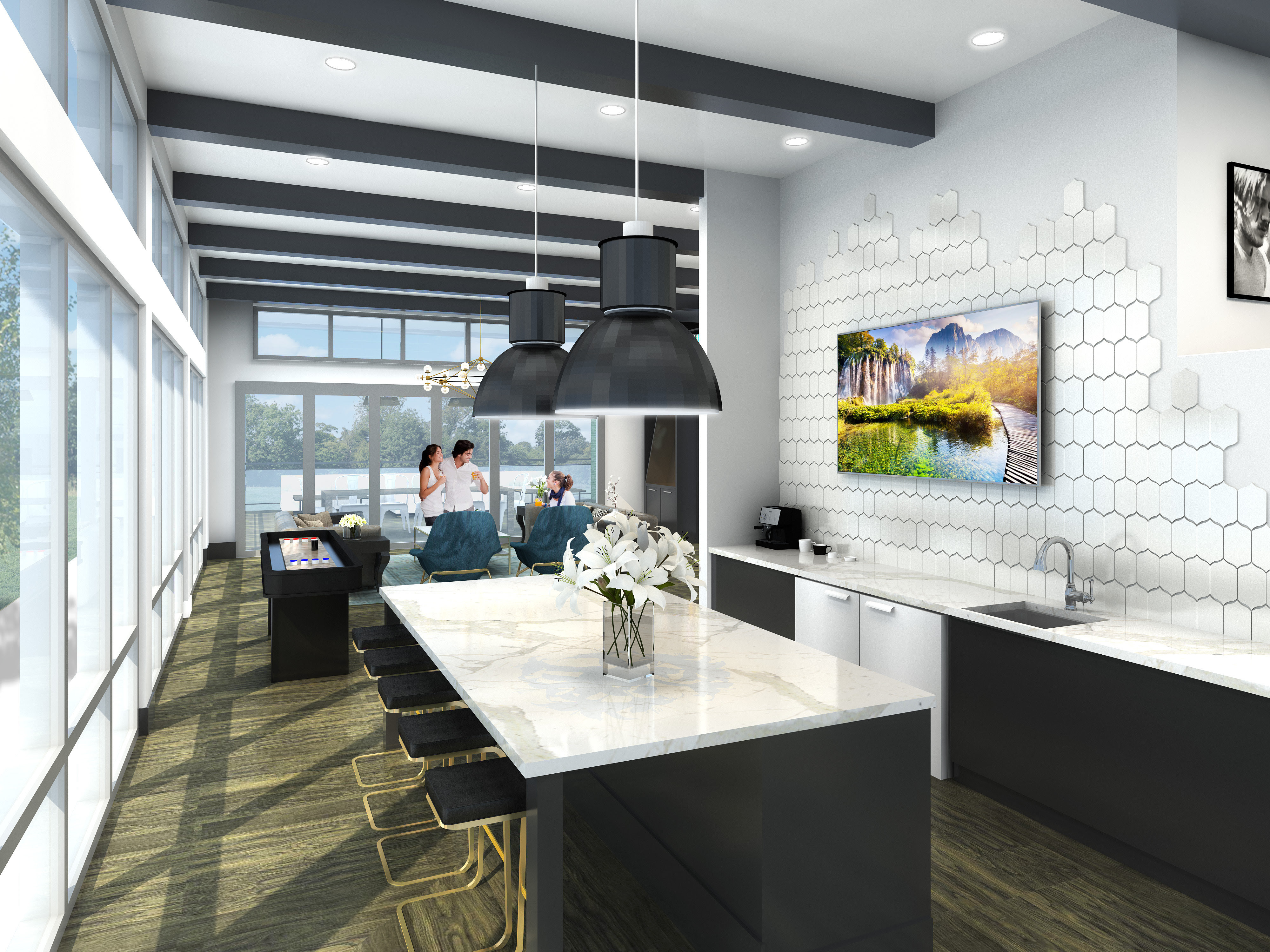 Dinerstein delivering luxury living in Music City
The Dinerstein Cos. has been eying Nashville for three years, waiting for the right opportunity to develop a new outpost of their midrise luxury apartment brand The Millennium. The Dinerstein Cos. bought an abandoned multifamily project from Forestar Group, paying a hefty premium to acquire the 1.38-acre tract. The investment is geared toward millennials and is located in the prominent Music Row district; the project will be aptly named Millennium Music Row.
Niles Bolton Associates is the architect and Dinerstein Construction will build Millennium Music Row. Current plans call for 230 units of mostly one-bedroom apartments, reflecting millennials' preference. There will also be 580 square feet of retail space. Amenities include many typical areas like a fitness center, pool and clubhouse, business center, courtyard, and a rooftop lounge. Millennium Music Row will also feature a bike shop and storage area, dog washing station, and a music jam room. PRISM worked with The Dinerstein Cos. to produce an exterior rendering to showcase the urban walkability of the project, one of the key selling points, as well as an interior unit view and several interior amenity views that are aggressively used in the property's Facebook marketing. To date, The Dinerstein Cos. has completed more than 52,000 apartment units and 35,000 student housing beds in 26 states.
---
BBB award for PRISM
The Better Business Bureau of Houston recently recognized PRISM with a 2018 Winner of Distinction Award; the award is based on overall company excellence and quality in the workplace. The judges for this award reviewed company business practices, client relationships, and reputation in the community, among other criteria. This is the third year in a row we've received this recognition. This award highlights our commitment to customer service. One of our core values is having a servant attitude, being focused on the end user. We believe that by understanding our clients' business, we provide greater value. We know when we don't deliver as expected or when expected, our clients suffer. I hope this gives our clients greater confidence in choosing PRISM for their 3D rendering and animation projects. Being awarded for our client service from such a respected organization as the Better Business Bureau is icing on the cake.
---
Cheers to these road warriors
The 2018 BP MS 150 wrapped up on April 29 at the Circuit of the Americas in Austin. This annual fundraising event for multiple sclerosis research has so far raised $10.6 million. Congratulations to all the riders on your amazing accomplishment! We give special recognition to the riders PRISM sponsored this year. Emily Lucchesi is the daughter of Steve Lucchesi, Principal of the Education, Worship & Community Studio at Ziegler Cooper Architects. Steve rode with Emily in her first MS 150 in 2016 when Emily was only 15. Emily rode solo this year and had this to say: "This year's MS 150 was a great experience! I have now done three rides, and this year has been the best by far. The wind, temperature, and overall feeling of the ride were all perfect, and even if I was faced with many hills I felt good and enjoyed every moment. The feeling of accomplishment that I felt from achieving my goal is irreplaceable, and I hope that next year will be just as great!" Filo Castore, Principal and Workplace Leader at DLR Group is a seasoned MS 150 participant. 2018 would have marked his eighth year, but a shoulder injury prevented him from riding. He still actively raised funds! "I have stayed in touch with my team (Houston Builders) and the new leadership from Turner Construction has done a great job as first-year Team captains! Our team was comprised of architects, contractors, vendors, engineers, friends, and families, and had approximately 30 riders. Overall the 10,000+ riders have already raised more than $10M, and there's still time to reach the goal of $14M! This money goes directly to fund research and cures to end Multiple Sclerosis. Donations accepted through July! If you are interested in donating, sponsoring, riding or helping next year, please contact me at This email address is being protected from spambots. You need JavaScript enabled to view it.."
---
Let's get social
Imagery is the cornerstone of our work, and now we have an Instagram page to share our work and what inspires us - our clients! Check it out and use the tags #prismrenderings and #yourvisionrealized so we can be sure and share your projects! We're also on Facebook and LinkedIn too and would love to connect with you there.