Hot new center for Houston Heights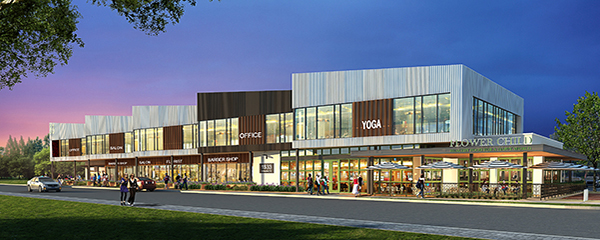 Another high profile development is coming to the Heights.
The Market at Houston Heights
is expected to open in summer 2019. It is located at North Shepherd and 16th Street and is being billed as a lifestyle destination, housing unique dining concepts and retailers. Developers Capital Retail Properties and Wile Interests tapped Michael Hsu Office of Architecture for his distinct upscale Texas touches; Hsu also designed the highly touted Heights Mercantile located two miles southeast of Market at Houston Heights. Identity Architects is the architect of record. The 30,000 s.f. center sits on a 1.7-acre site designed to encourage walking and biking, though there will be 160 parking spaces. There is one 4,000 s.f. building planned for about 10 tenants, including a restaurant. An adjacent 2-story 26,000 s.f. building will house other restaurants, services such as spas, and potentially office tenants. A central 3,000 s.f. outdoor plaza will host community events. PRISM worked with Capital Retail Properties on renderings for leasing and project PR.