Calvary marches on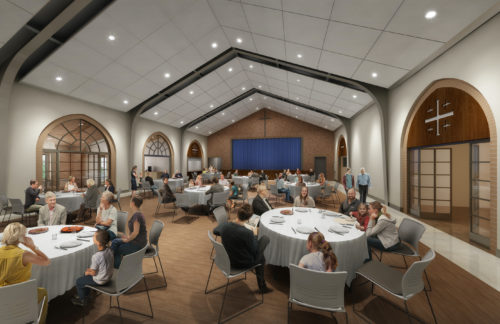 Regular services began at Calvary Episcopal Church in Richmond in 1857, making it one of the oldest Episcopal churches in Texas. The original sanctuary was destroyed by a hurricane; the first building built on the current site was constructed in 1952 and serves today as the Parish Hall. Merriman Holt Powell Architects is working with the church to restore and make long-overdue upgrades to this vital space, along with the Solarium, and restrooms. 
The stained-glass windows placed strategically throughout the sanctuary distinguished the original design and continue to do so today.  Foster Stained Glass and the church are working together on this restoration effort. 
PRISM Renderings produced several renderings for the fundraising effort, and in June the church announced their plans to move forward with the planned renovations.