Beyond the bird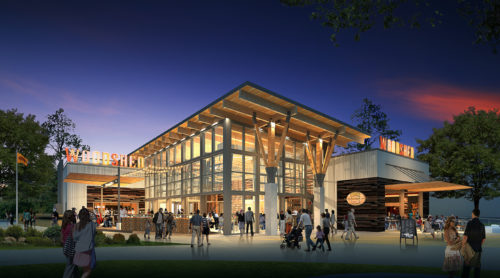 Houston has endless options for fantastic food. You know this. Even U.S News & World Report knows it, ranking the city #10 on its list of Best U.S. Foodie Cities. So why not mix things up this season of Thanksgiving and have something other than turkey with all the trimmings? Whether dining out or getting takeout, eateries across the city could use all the community support they can get to help keep their doors open. One high profile chef has been waiting to open concepts in Houston. Dallas-based Tim Love made local news in 2018 with the announcements of three brand new eateries, all in Levy Park.
PRISM produced the renderings
to help promote barbeque joint Woodshed Smokehouse and burger bar Love Shack. Side Dough is Love's third concept; it is a retrofitted double-decker bus that serves breakfast food like pastries and breakfast tacos all day. Love welcomed his first customers earlier this year – on March 12
th
. Though forced to provide limited service due to COVID restrictions, the restaurants welcomed customers back in early September for dining in. Side Dough is all outdoor seating, and Woodshed and Love Shack both have ample outdoor seating along with indoor dining. Who's hungry??