Every member of our leadership team has previous experience in the development or design industries. What most distinguishes us is our client-first service mentality, regardless of role or responsibility.
As a project manager, Lily is responsible for overseeing all aspects of project delivery. She works directly with clients to understand their requirements, and directs the work of our production staff from project kickoff through completion. As PRISM's only trained landscape architect, Lily brings a unique perspective to our team.
From a young age, Lily loved design and was interested in how to make cities better places to live. She earned a B.S. in Geographic Information Systems from East China Normal University in Shanghai. She then got a Master of Landscape Architecture degree from the highly regarded Texas A&M University program. Lily most recently spent almost four years in New York as a practicing landscape architect, first at a small boutique firm, then at a larger firm with projects around the world. For PRISM, she will combine her love of vivid visualization with the understanding of place making.
Lily's passion outside the office is centered on holistic wellness. She is a devout yogi and committed to a regular strength training routine. On weekends, she goes hiking. This commitment to fitness helps Lily keep up with her two young children!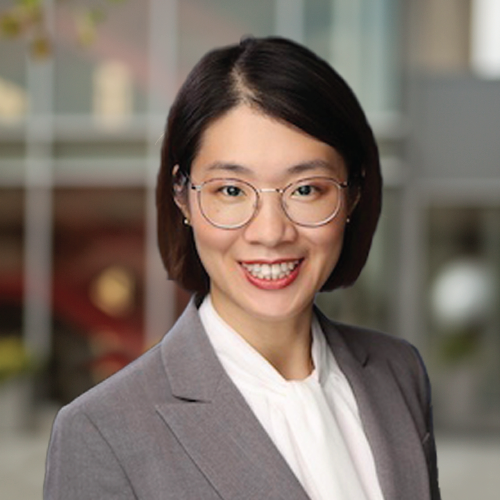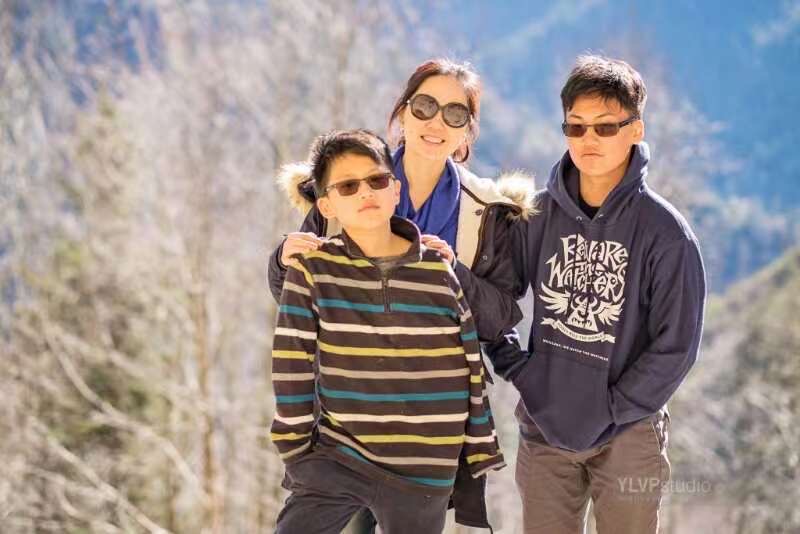 Vivian is responsible for daily management of all PRISM projects. She works with clients from kick off through completion, and directs the work of the Chinese production teams. She also leads the quality assurance process.
The daughter of a TV-show set designer, Vivian has always been surrounded by creativity. She earned her B. Arch from Tsinghua University, the Asian equivalent of Harvard. She attended the University of Texas for her M. Arch; she went on to work for Consolidated Architectural & Planning Services, then PBK, where she was a senior designer for K-12, higher education, and hospitality projects.
Vivian stays balanced as an active yogi. Her life approach is to look inside yourself to discover your happiness. Joy comes easily for Vivian, spending time with her husband and two boys.
Pull back the curtains on any successful operation and you'll find a juggler keeping all the balls in the air. In her role as Senior Executive Administrator, Marika has a hand in operational support for all areas of PRISM's business. She oversees the implementation of new technology systems and processes, coordinates new client information requests, assists with project administration, and helps keep the entire PRISM team efficient.
Early in her career, with aspirations to become a nurse, Marika went to work for a local hospital. She met an administrator, learned about the role, and was drawn to how connected it was to every aspect of the hospital operations. She switched to the non-profit world and held executive administrator roles for several community-based organizations. Her worked impacted families at the individual household level to the macro level through legislative initiatives. Each position provided more opportunities to sharpen Marika's financial management, critical thinking, situational awareness, and active listening skills.
Marika lives in Baltimore with her husband and two kids. She likes to be outdoors, exploring the city's green spaces and getting her hands dirty, working to improve her gardening skills. She and her husband also serve together in their church.
Mindy's passion for architecture and design was sparked at a young age through her family's love for travel. At 14 years old, Mindy's visit to the WorldExpo in China ignited her interest in the field, and her architect father encouraged her to pursue it further.
Mindy earned a Bachelor of Architecture degree with a minor in sustainabilityfrom Iowa State University. She then returned to China and bolstered her portfolio before being awarded a full scholarship to Rice University's graduate architecture program. Mindy's milestone project, which tackled environmental issues such as flooding in Houston using cross-disciplinary architectural and urban design approaches, showcased her skills and dedication.
Mindy interned at HOK in Houston after graduation. There she gained further experience in project management, design, and construction documentation,before joining PRISM as a project manager. In this role, Mindy works directly with PRISM's production team to turn clients' ideas and rough sketches into vibrantly detailed renderings.
In her free time, Mindy enjoys knitting, attending concerts, and exploring restaurants in Chinatown.
Bonus fun fact: Mindy attended the same high school in China as PRISM founder Jing!